On-One Bikes makes this awesome Fat-Bike called the  "Fun Fatty", it's a 24″ version of their popular and hella dope 26″ "Fatty" bike. I actually did a feature of Bill Colbert's On-One Fatty on SugarCayneBikeFest.com recently, I was loving that bike! In this video clip On-One staff member Ross takes the Fun Fatty out for some shredding and it really got me wanting this Bike!! BTW the fun Fatty is the worlds first production 24″ fat bike! I NEED THIS BIKE!!!!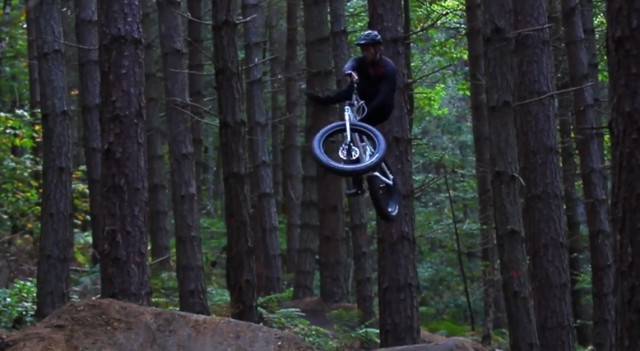 Here it is, the world's first 24 fatbike. Weve shrunk the Fatty and increased the fun with the On-One Fun fatty; the perfect bike for little riders or big kids wanting a more street style fat ride.

How many kids' bikes come with a hand-welded 7005-T6 aluminium frame and SRAM X5? Not many – actually we can't really think of one – but the Fun Fatty does. It's lightweight, durable and above all really comfortable thanks to the mixture of frame and fork design and, of course, the massive 24 x 4.0 tyres. We've designed it with a minimal stand over height so little legs can get on and off easier, and manoeuvre well in deep snow and mud.

This build is full of features that are normally found on big people bikes, or indeed the Fatty itself: Avid Elixir 1 Hydraulic Disc Brakes, Truvativ E400 chainset with 32T chainring, On-One finishing kit, and the icing on the cake – SRAM X5 gearing. You might as well start the younger generations off on the right foot, and you can with X5's performance orientated design. Exact Actuation shifters and rear mech, big 11-36T PG-130 cassette it's all here and shifting with precision. No doubt thanks to an extra helping hand from the fully enclosed on-frame gear cable runs.

Whilst designed for the kids, weve all been raring to get a go on this. It will give a livelier, more throwable ride than its elder sibling, which make it perfect for the streets or pump track.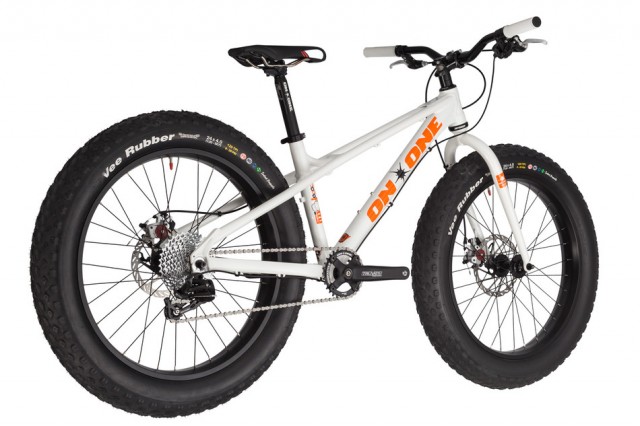 Find out more about this awesome bike on On On-One.co.uk