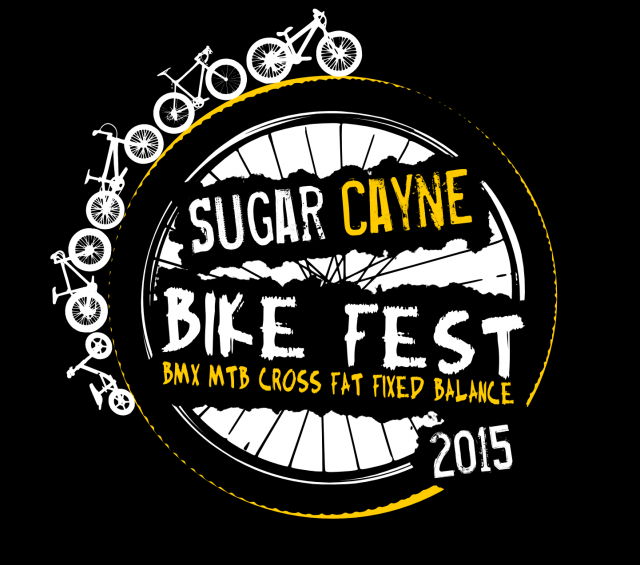 After all the snow has melted and spring comes our way, it'll be that time again for the Sugar Cayne Bike Fest Tour! This will be our second full season of the tour and we have a lot of fun stuff in store for off road cyclist of all disciplines. This time around we have competitions that are exclusively for Fat Bikes, BMX, MTB, Cyclocross and balance bike riders. We've divided the classes by age groups and gender. That's right we have a bunch of competitions for the ladies to enter this year. We also added more competitions for the balance bike riders.
Below is a list of the competition series on the tour:
King Of The Hop
King Of Fat Bikes
King Of Cross
King Of MTB
BMX King
Queen Of The Hop
Queen Of Fat Bikes
Queen Of Cross
Queen Of MTB
BMX Queen
Balance Bike Jedi
Iron Man*
Iron Woman*
We'll be going to all the same tracks as last year and we added two new track to the schedule. Below are the confirmed dates so far:
April 25th & 26th EHT BMX, Egg Harbor Township N.J.
May 23rd, Tri-City BMX, Rotterdam N.Y.
May 30th, Billerica BMX, Billerica Mass
June 20th, Shoreham BMX, N.Y.
August 15th, Hampton, BMX, Hampton VA
TBA: CNY BMX, Bridgwater N.Y.
TBA: Brooklyn Bike Park, Brooklyn N.Y.
TBA: Trumbull T.R.A.C.K., Trumbull CT
Now if you've never been to a BMX track before, don't be intimidated. These tracks are built for anyone of any skill level and pretty much any bike type to ride.
You can find out everything you need to know about the event on our official Sugar Cayne Bike Fest Website
Stay tuned for more announcements!