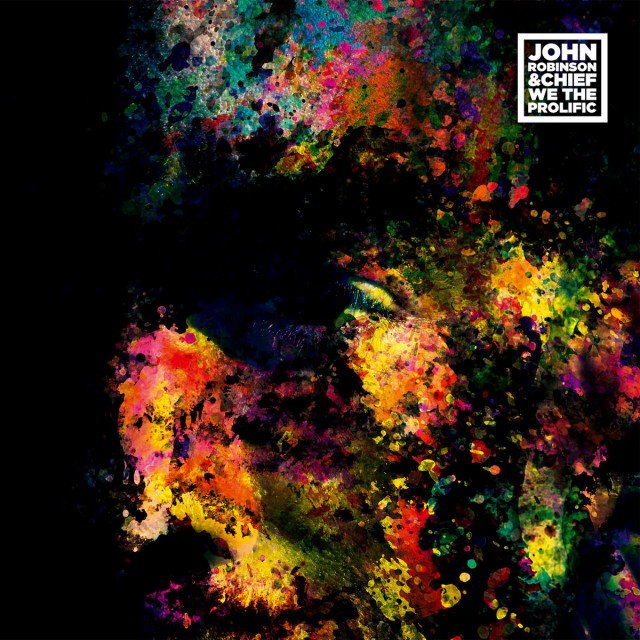 John Robinson is one of the few HipHop artist that I go out of my way to stop what I'm doing and check out because when he drops something new it's guaranteed to be banging! On his latest project he collaborated with producer CHIEF for "We The Prolific" and it's pure ear candy 4sho! JR is always on point with the bars and Chief got some banging organic beats. There are many treats on this album, ya'll need to peep it 4sho!!
About "We The Prolific":
Legendary rapper John Robinson joined forces with dynamic beatmaker Chief to craft this aptly-titled intercontinental masterpiece, "We the Prolific". After over a year of exchanges, team work and perfecting, the album is finally ready to come out on Feelin' music.

The collaborative effort, born out of mutual appreciation both personal and musical, shows two universes collapsing into one substantial outcome, a solid album blending elements of traditional hip-hop with modern productions. Over the sinuous course of its thirteen diverse tracks, "We the Prolific" showcases the distinctive flow and lyrics of John Robinson perfectly complementing Chief's twisted productions, an unlikely alliance pushing the boundaries of hip-hop while preserving its backbone.

The album features guest appearances by both confirmed and upcoming artists such as Kyra Climbingbear, Skitslam, Cymarshall Law, ID 4 Windz, Tiffany Paige, Jocelyn Ellis, and more.