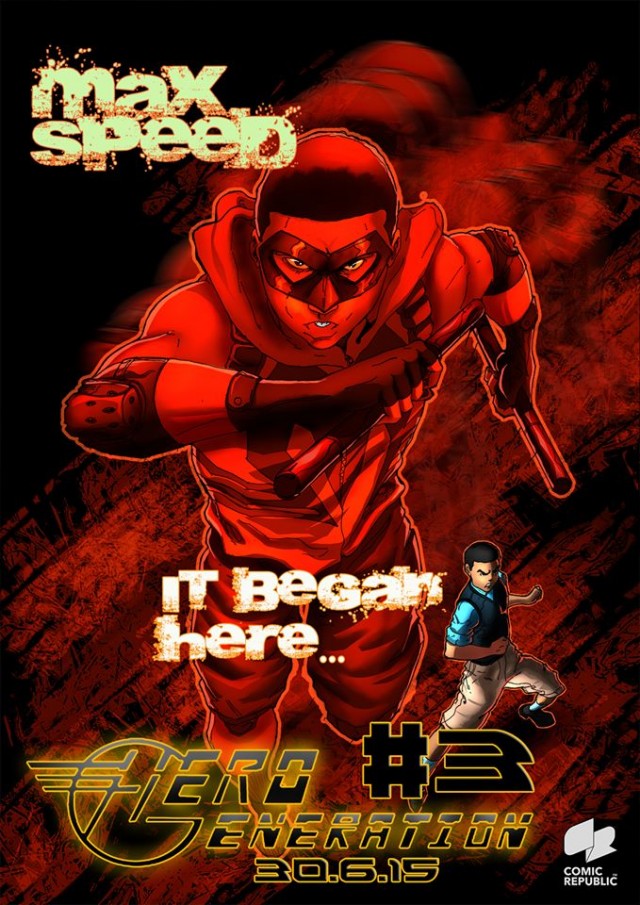 Indy comic book publishing company Comic Republic has an exciting new comic series called Hero Generation. They just posted this dope image of one of the characters from the comic called Max Speed on Facebook and you know we had to share it! The artwork is done by Jide Martin and the colors are done by Michael Olasubomi Balogun.
About Hero Generation: Max Speed:
Marcus chigozie, a teenage rich boy with anger management issues, had no idea he had powers until an event that changed his life, now he has the ability to move at supersonic speed, this new discovery has led him into becoming the super fast hero and member of the extremes known as maxspeed.
About Hero Generation:
Parahumans, a race of genetically advanced beings that to the world, dont exist. A team of three parahuman teenagers who in secret decide to use their powers to save lives, a team the world knows as … THE EXTREMES .