Canadian designer toy maker Patrick Wong took a break from his "Beats Series" to bring us these dope Star Wars inspired "Rey & BB-8" customs!
He created these figures for the upcoming "HERoes" show opening January 23, 2016 at P!Q Products… Patrick used a 6″ tall vinyl Fonzo platform and crafted a sick piece of Star Wars Heroine "Rey", played by Daisy Ridley! He also made a custom BB-8 droid which came out dope too!! The pieces came out amazing, Patrick's work is always top notch!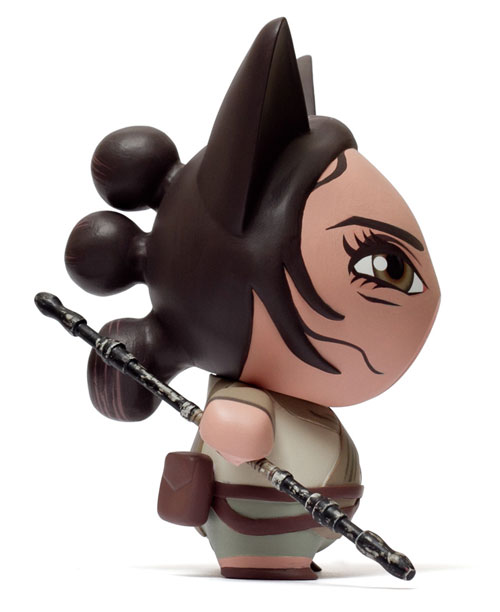 PRESS: "For the upcoming HERoes show at P!Q Products, Patrick Wong reveals his latest custom for the show titled "Rey" on the original 6″ Fonzo World DIY vinyl designer toy.
The HERoes show highlights the female heroes in popular culture and Wong's choice of "Rey" from new Star Wars movie is a perfect choice in a leading woman who saves the day.
The piece comes with an accessory BB8 droid measuring approximately 4″ and can be viewed at P!Q Products at their Grand Central Terminal location opening Jan. 23rd, 2016. Please contact shop for preview list and other details."
Spotted on SpankyStokes