After a few years of the BMX street scene embracing taller handle bars it was long over due for the BMX racing scene to catch up and make some lighter high rise bars!! S&M stepped up to the plate and has now added some taller versions of their popular Race XLT bars. The bars come in two colorways, Gloss Black and Chrome. Hopefully they'll add more colors to the line up.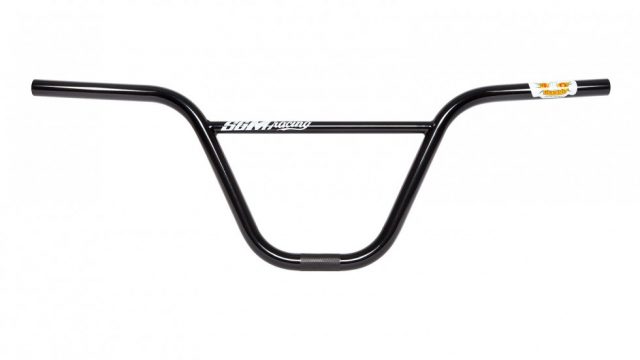 For the longest time the tallest race bars that you can find on the market were 8.5″. The Skyway pro bars which were part of their 2013 T/A frame fork and bar set were about the only "Race" bars that stood at a 9.15 rise But those were a limited run. I had those bars and they really helped my riding skills and style especially when it came to my lower back. What I found is the more upright my stance is on my bike the better my starts are, the easier my manuals were(especially on longer bikes), I didn't look hunched over when I rode and my back hurt less. The taller bars really made my bike feel bigger. But one of the problems with the Skyway's was the weight.
Fast forward to now and S&M not only has 9 inch rise Race XLT's they'll also be making 9.25″, 9.5″, 9.75″ and 10″ sizes!!! That's awesome!! Hopefully some of the other racing brands start making taller bars in the near future! Check out the teaser video of S&M's Race XLT's being produced in their factory.
S&M Race XLT 9″ Stats:
RISE: 9″
WIDTH: 29″
UPSWEEP: 4°
BACK SWEEP: 8°
CROSS BAR: .625″
WEIGHT: 1.6 lb (.73 kg)
MATERIAL: Butted 4130 CrMo, 4Q Baked Post-Weld Heat Treat