6-DEEP – Character Illustration Got Our Attention!
As we're browsing through Facebook this amazing illustration shows up! It's a teaser illustration for a comic book series called "6-Deep". Artist Eder Messias was behind the pen in the creation of this masterpiece. Inks are done by Carlos Eduardo and colors are done by Aikau De Oliveira.
We don't know much about this comic yet except that the characters will be part of the L.T. Concepts Universe, production on the comic starts in early 2018, and it's set to drop in the spring of 2018. The images coming from this comic look stellar and action packed!! Can't wait to see the completed project!
Keep up to date with the latest news on 6-Deep on L.T. Concepts Facebook Page

REENO Studios Nike Air Force 1 Andy Warhol Kicks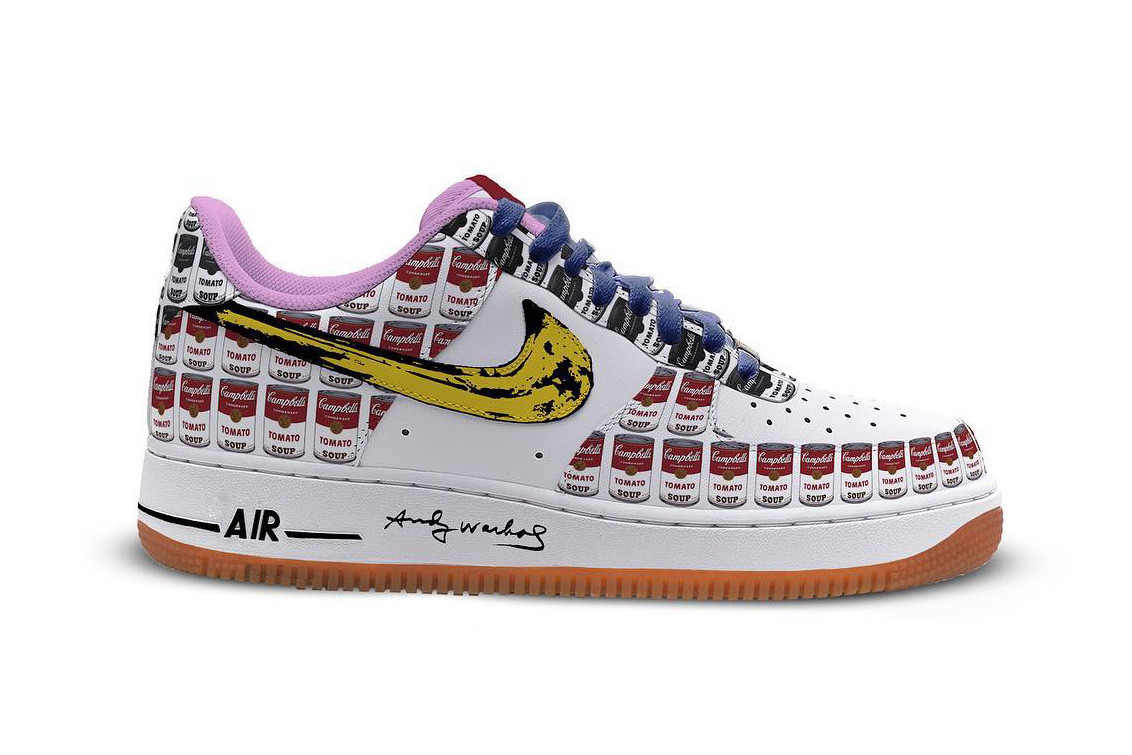 The folks at REENO Studios recently dropped images of their mock up pair of Andy Warhol inspired Nike Air Force 1's. These AF-1's feature Warhol's classic works: Campbell's Soup Cans all over the the upper panels. Unfortunately the only soup can out of the 32 can's from the original piece shown on the kicks is Tomato Soup. The Swoosh is done as a tribute to the Velvet Underground & Nico's banana album cover done by Warhol. in the form of Nike's Swoosh logo.
Other features are Andy Warhol's signature on the midsole, a pink lining and blue shoe laces.
Currently this is just a rendering so hopefully the actual release will feature more if not all of the 32 soup cans!
MF Doom Fun Faces By Dan Lish
Artist/illustrator Dan Lish is at it again with another HipHop inspired masterpiece. This time around he takes one of the most iconic faces in HipHop, MF Doom, and does 28 variations of it. Dan Lish used a bunch of popular (and Not So popular)characters and made them into their own MF Doom variant. This is next level DOPENESS!!! HipHop & ART At its FINEST!!
See more of Dan Lish's amazing work on DanLish.com
"BMX Kid". Streetwear & BMX Inspired Illustration By Peter Dobbin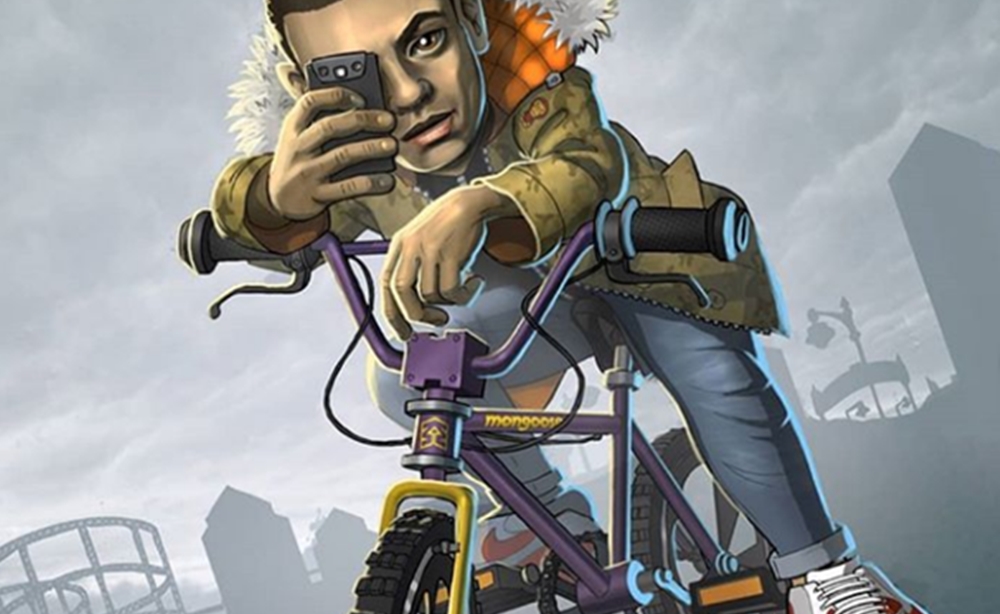 UK based artist/illustrator Peter Dobbin posted this dope BMX and streetwear inspired illustration called BMX Kid. We're loving how this piece represents BMX culture, streetwear culture and of course art all in one. These are the type of gems we like to post on here. We also love how Peter gave Mongoose Bikes a shout out!
"BMX Kid – An illustration I drew a few years ago of a boy on a BMX bike. The boy is filming the viewer with his phone. In the background are the silhouettes of east London buildings." ~Peter Dobbin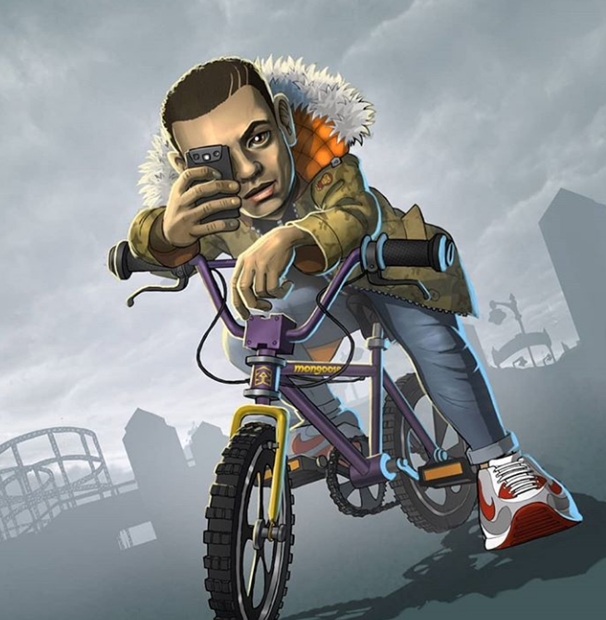 Check out more of Peter's amazing art via IG: @peterdobbinart or www.peterdobbin.co.uk