The Bombshell/Avent team have crafted a sick line of carbon BMX racing frames and competes. The frame is called "Orca" and it comes in 9 different sizes! Those sizes are TT micro 17″, mini 17.7″, junior 18.5″, expert 19.2″, expert xl 20″, jun pro 20.75″, pro 20.75″, pro XXL 21.75″ and Cruiser(Coming soon) The frame is also available in 6 different colorways; Black/Blue, Black/Neon Yellow, Black/Grey, Black/Red, Black/Pink, and Black/Orange.


About Avent Orca:
Avent Orca carbon frame is the latest product completing our composite collection. F1 and F7 fork, Tribal bars, CS and CSO rims and wheels which some of has been successfully around for over decade give us enough confidence to deliver one of the best bmx carbon frames ever. It took us over 3 years of designing and manufacturing to come up with functional shape where design meets the function and transfer into super stiff and responsive bmx frame. Taking safety first, we test each frame in 500.000 cycles, demonstrating all possible impacts and lifetime. High compression internal moulding technology allows us to optimize the critical dimensions, unlike other carbon frames. Greater compaction and smoother internal walls with greater consistency, deliver lighter, stronger, highly optimized frame design with best stiffness to weight ratio in the class.


Other Features:
BOTTOM BRACKET: Regular EURO BB
HEADSET: Internal 1.5 to 1 1/8 (HS comes with frame incl race crown for 1 1/8 steer tube fork. The micro- junior sizes comes with hardware to be assembled with 1″ fork ST 26.8.
MICRO THROUGH JR. FRAMES: comes with 22.2 seat tube insert ALU dropout 3/8 axle.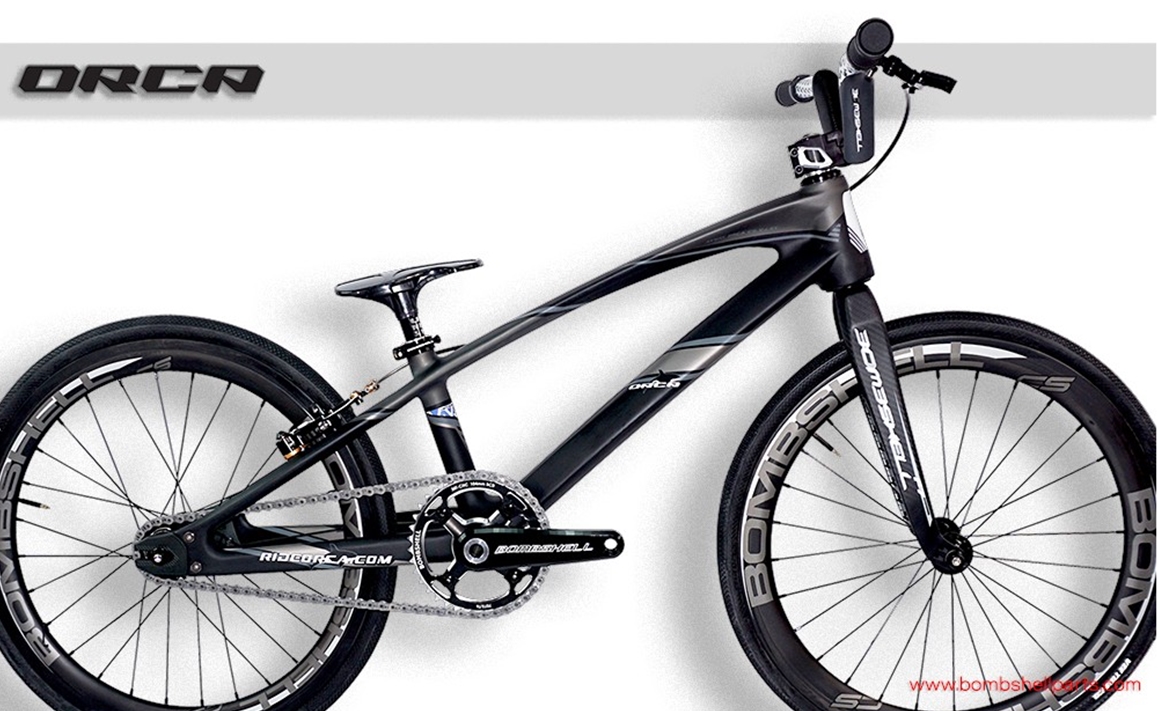 "Avent is dedicated to making our first carbon frame an extraordinary machine that goes way beyond status quo. Purpose built to be incredibly light and fast, combined with razor sharp handling, you have come to expect from carbon frame. Full carbon frame from Japanese torray 700 high modulus carbon fiber with specifically designed layers and lay up pattern to create a light and strong frame. Orca hit very specific targets for stiffness and strength in all three planes. Down tube and BB area have received massive structural shaping to increase torsional rigidity."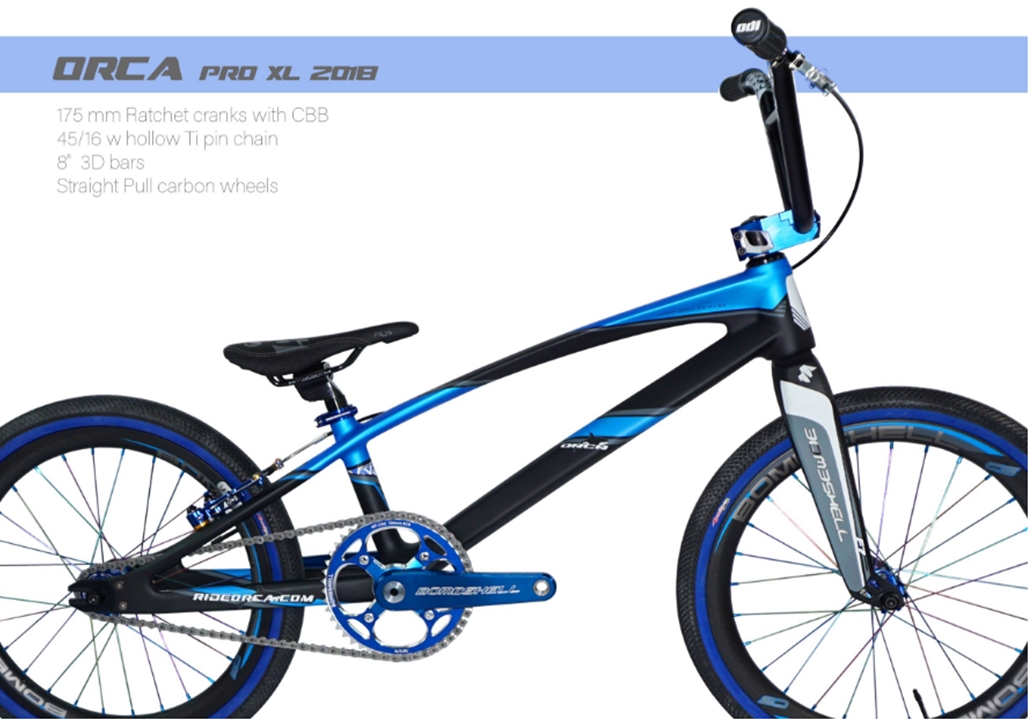 Components on the completes include 99% Bombshell parts like the F7 carbon fork CS carbon wheels with xray spokes and one80 hubs rl5 stem 3D alu bars Ratchet cranks hollow pin Ti chain 686 brake arms and lever speedster tires UNI seat. They also come with VEE Speesters.
For more info on the Avent Orca or Bombshell parts visit b2bike.us