Simple Bikes and Tuah BMX did a sick collaboration on a bamboo BMX racing bike called BMX Tuah. The frame is engineered for performance, aesthetics and high performance. It's also shock-absorbent and lightweight.
The frame is constructed from the strongest bamboo (Tonkin) for the frame and a mixture of fibre (Carbon and Hemp) for the joints.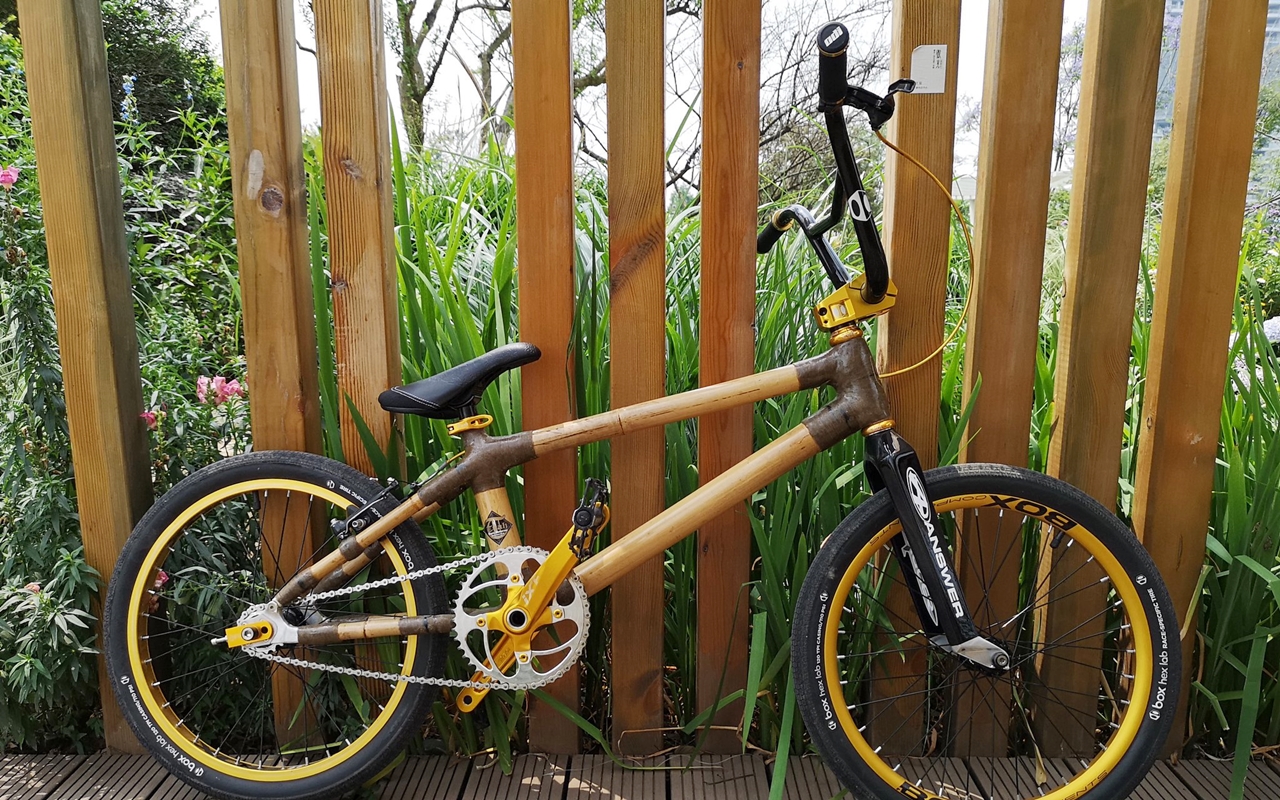 Tonkin bamboo has the highest density of fibres, giving it strength and flexibility. It grows consistently straight and the bamboo nodes are well-spaced. These properties below make it stand out as a qualified material for making a bamboo bike:
Metal-like strength and durability
Eco-friendly and natural material
Shock absorbent for good suspension
Light-weight and easy to transport
Both carbon and hemp fibres are the preferred materials for the joints as they are:
Highly mouldable insulation materials
Industrial grade proven strong and durable
Highly tolerant of temperature changes and chemicals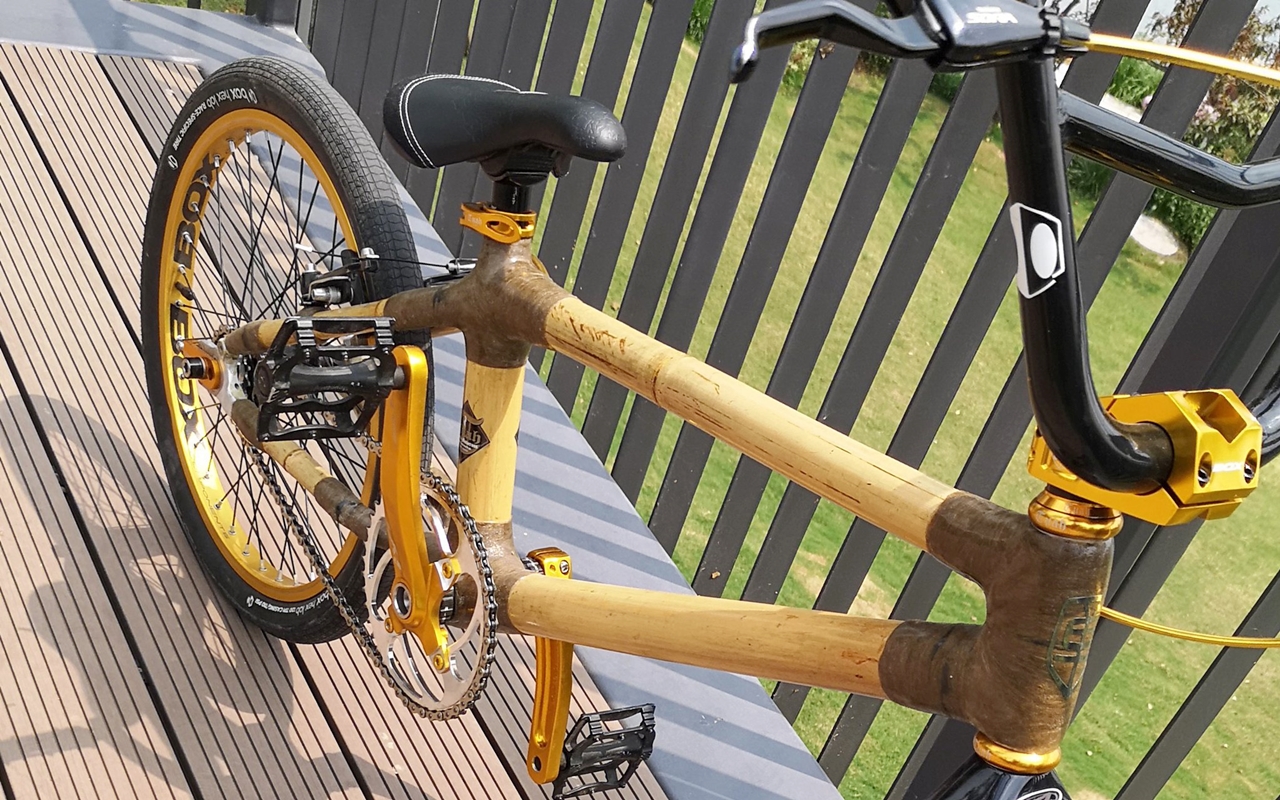 BMX Tuah is available as a complete bike and it's loaded with some high quality parts.
SPECS:
ONXY Rear and Front Hub
BOX Tires & Gold Rims
BOX Brake Cables
BOX Stem, Handlebars & Grip
Answer Carbon Fibre Fork
RENNEN USA Speed Cog & Chain Ring
TUAH Gold Headset, Seatpost & Chain Tensioner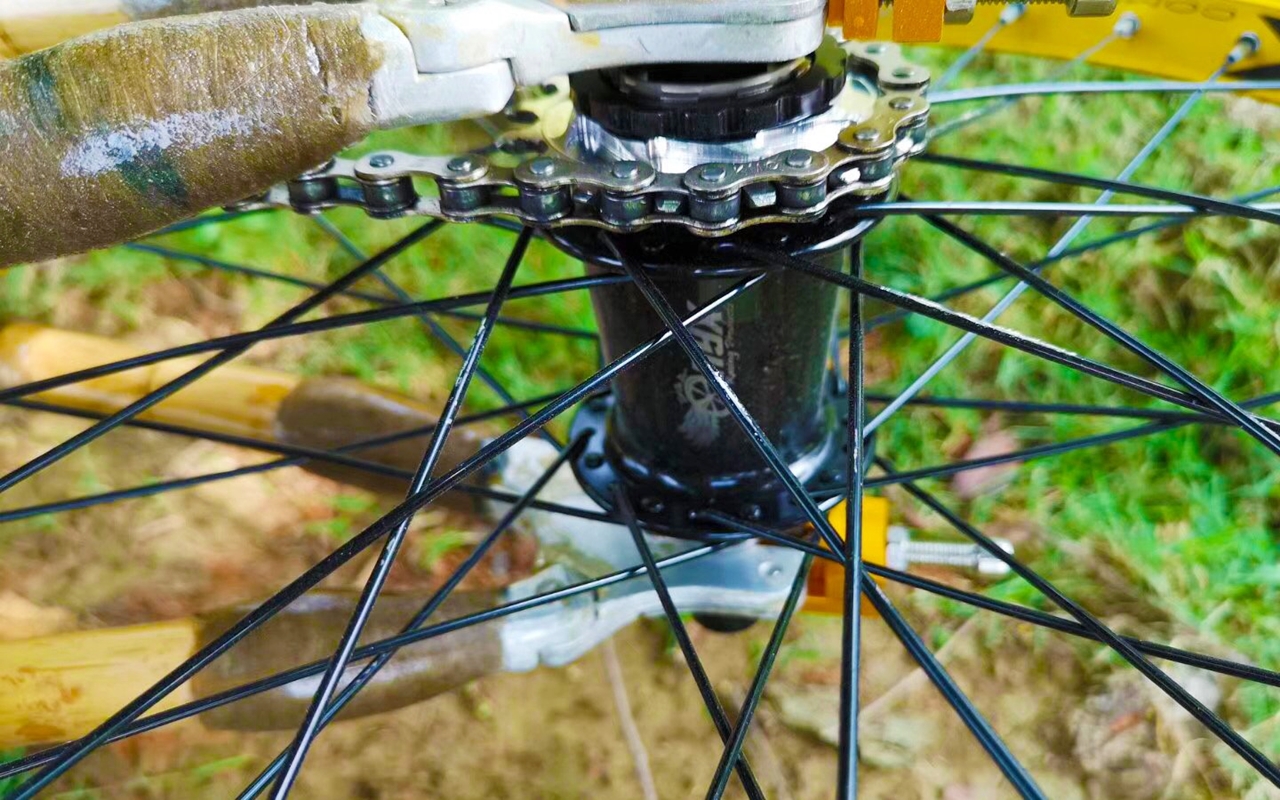 Find out more about how Simple Bikes manufactures their Eco-friendly bamboo frames on Simple.Bike