Swiss BMX Elite Pro, David Graf designed the new Prophecy Scud Evo 3 and it looks amazing! This bike is said to be the stiffest and fastest frame on the market! We'll soon see when the frame drops this October!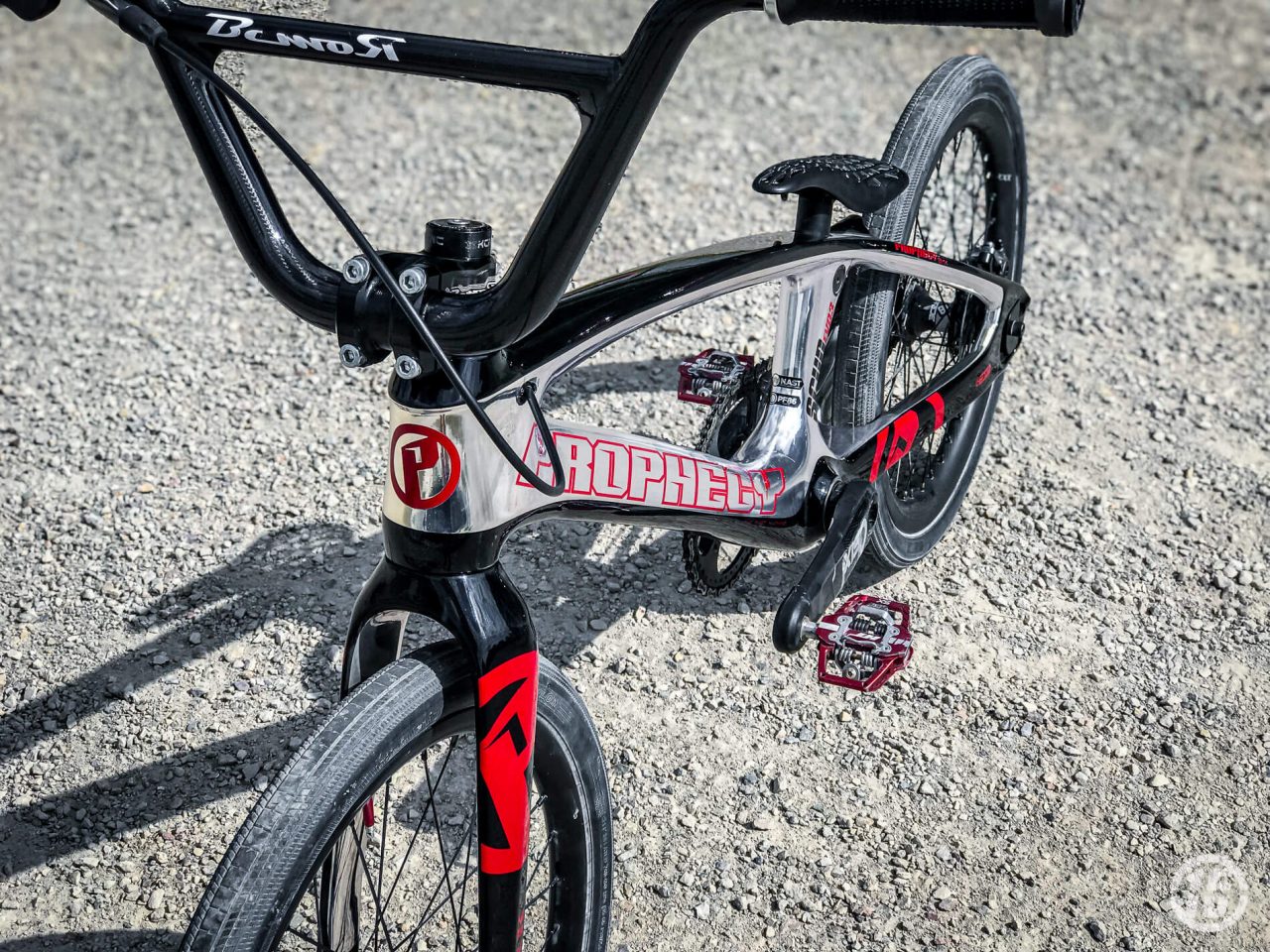 There's a great in depth article about Graf's Scud Evo 3 on 15.ie and you should really check it out but below are some highlights:
The bike will be available in two color options Chrome/black and Black/grey
100% new mold, inside. They use Expanded Polystyrene molding (EPS) and Polyurethane molding (PU). This system gives the internal surface of the frame a finish as smooth as the exterior
 XXXL has an 'extra low bottom bracket' when compared with the other sizes in the line-up but they are still low when compared to the Evo 2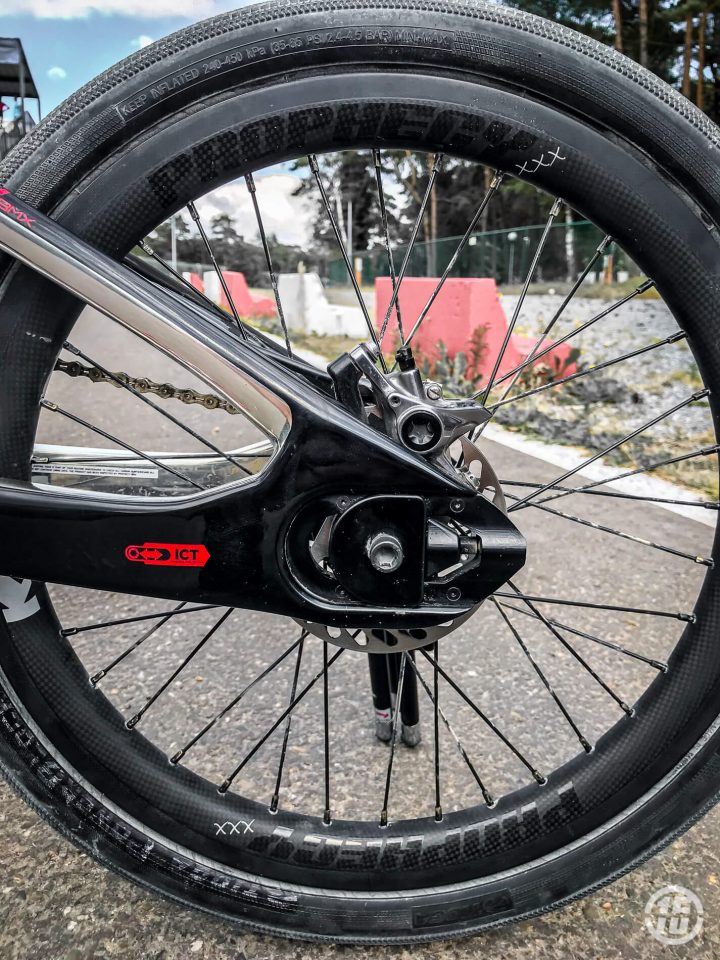 The frame is designed for the 1.6" Tioga rear tyre he prefers (although a 1.75" Maxxis will fit)
The back end is long too, 15.9 inches to the centre and 14.9 inches at its shortest
There are no V-Brake lugs anywhere, and internal cable routing all the way to the disc 
The 20mm axle (10mm with adapters) rear drop-outs will fit a standard 110mm hub
Top tube is 565mm (22.24")
Full build in the photos weighs 15.22lbs ..DAYUM!!
Sizes range from Expert XL up to Pro XXXL as well as a 24" version
Integrated Seat Clamp.
Integrated Chain Tensioner System
Seat Post diameter 27.2mm
Press Fit BB86 Bottom Bracket
1-1/8 to 1/5 Head Tube
Rear Axel 20mm (includes 10mm adaptors). 110mm OLD
Maximum Chainring size is 53T on ProXXXL to ProXL sizes. NICE!!
Integration of Rear Disc Caliper on the Frame using Direct Mount for 120mm rotor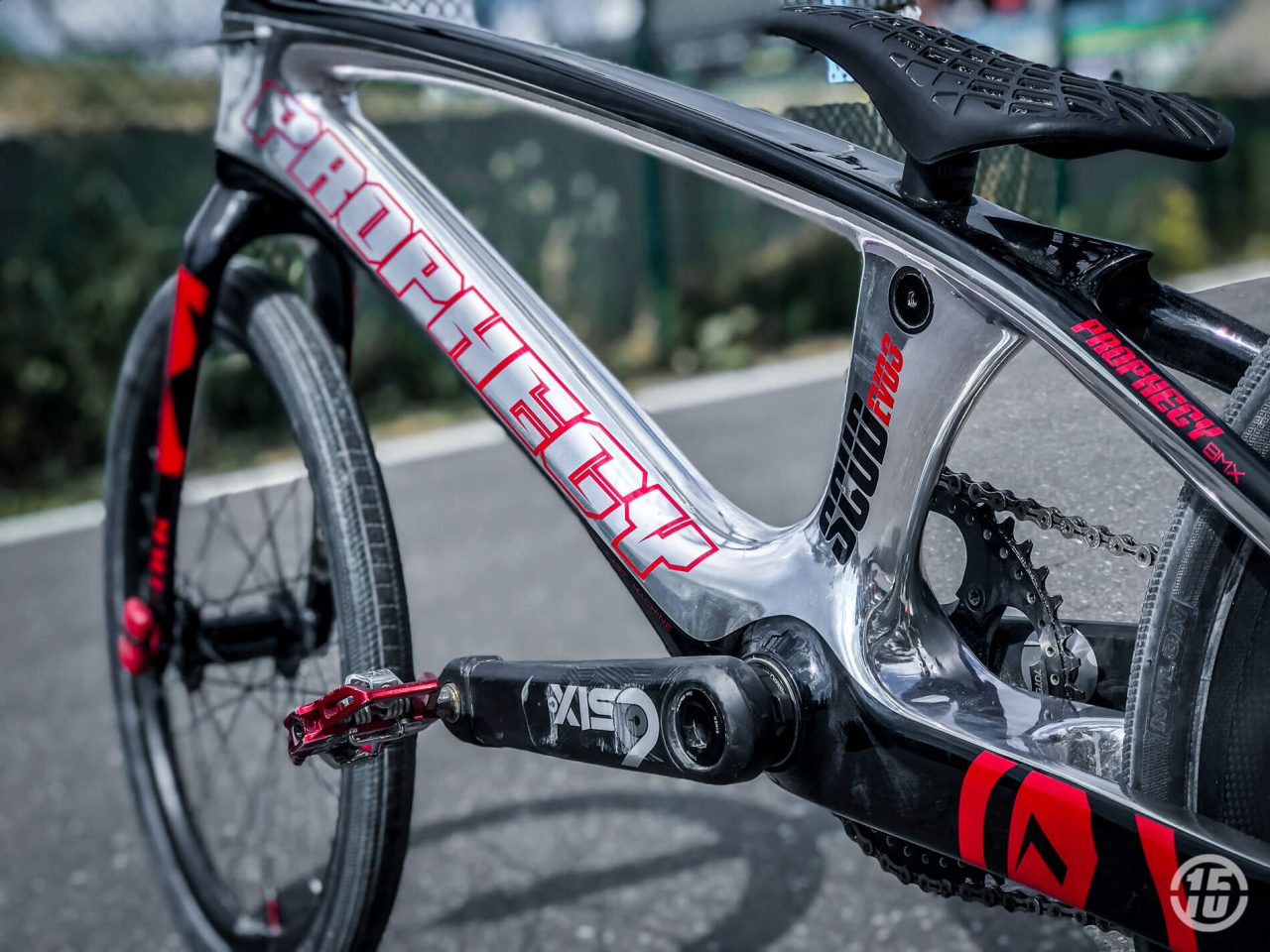 That's a lotta goodies for one bike!!
Be sure to follow David Graf on Instagram
Also follow Prophecy on Instagram