John Buultjens of Haro Bikes, leaked out a photo of the 2020 Haro Legends Series! The Legends Series is a collection of bikes that reaches back to some of the pioneers BMX for inspiration and matches their legendary status up to a great ride that you can buy today. It's the perfect blend of old meets new.
So we did a little searching on the web to see if we can find some more photos of the bikes and found out that our friends at PlanetBMX.com already have them available for pre order! Here's what we know so far..
Bob Haro Freestyler: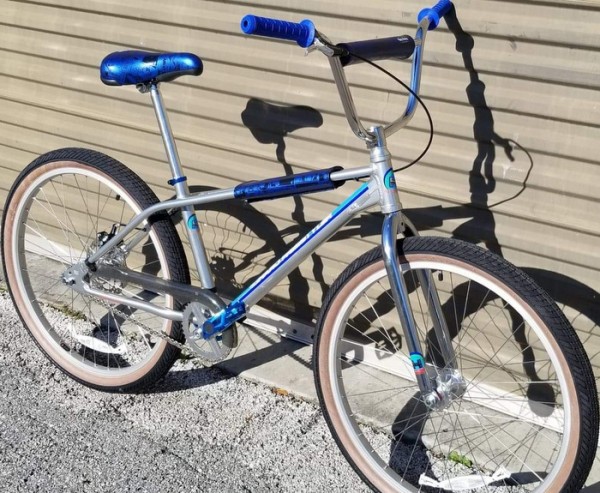 This bike is a tribute to the man that created the brand and the first freestyle specific BMX bike, Bob Haro! The 26″ complete features an alloy frame, with rear disc brakes, and Bob's Vector-style stem / bar combo!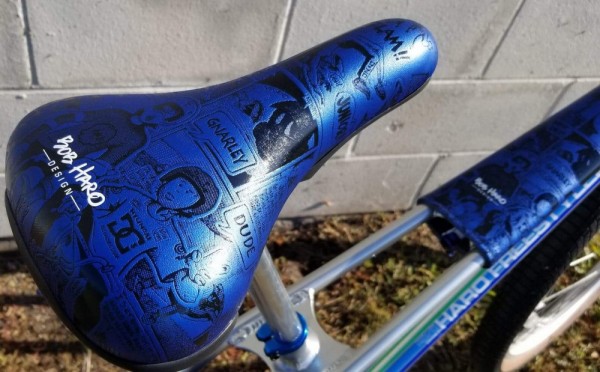 • 100% 6061 alloy twin top-tube Freestyler disc frame w/ integrated HT and MID BB shell
• 100% chromoly 26" fork with one piece CNC internal threaded steer tube and tapered legs
• 100% chromoly 1 1/8" Haro Vector bars
• Haro Lineage 3-piece cranks with Bob Haro 39T Spider sprocket
• High flange alloy sealed bearing double wall wheels
• Kenda Kranium tires 26 x 2.1" front and rear
• Bob Haro cartoon adjustable padded seat with alloy post and full Bob Haro cartoon pad set
• Promax mechanical disc brake
Haro DMC Master 24″ & 26″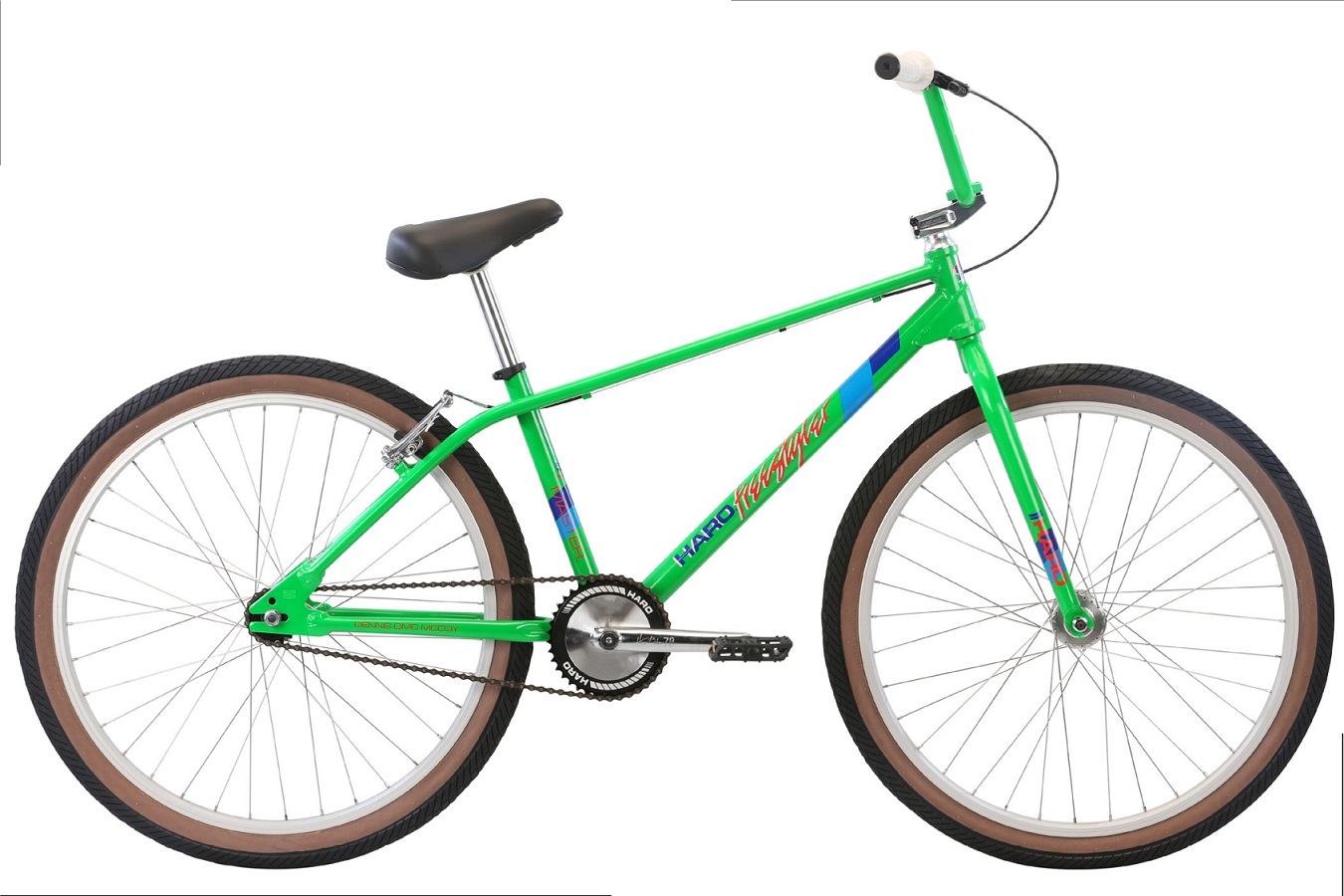 A tribute to the living and still very active legend, Dennis "DMC" McCoy and his bike of choice, the Haro Master. It's the same frame design as the classic with the dual top tube, green colorway and Haro Freestyler Bars, just in a bigger, plus size package. And yes purist, it doesn't come with the rear dropout platforms 😉
Other features:
• 6061 Alloy Frame HARO Freestyler Master DMC 24 with twin top tube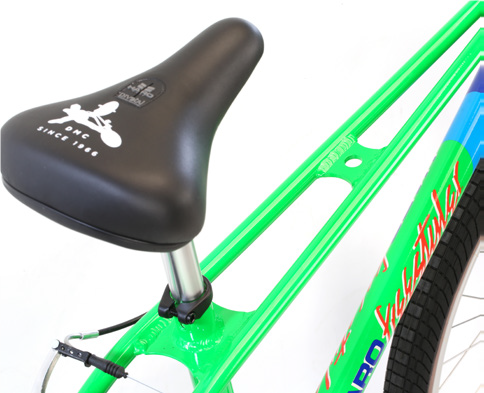 • Full Chromoly Haro Freestyler Handlebars and Fork
• Haro 78 3-piece 175mm crank with chromoly spindle & sealed Mid BB
• CNC Haro Lineage Stem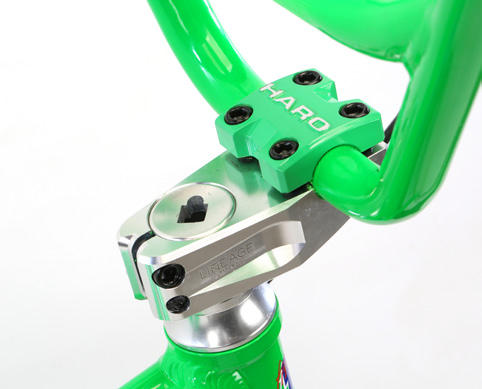 • Custom stitched DMC Logo Seat
• Double Wall Rims with High Flange Sealed Hubs
The Slo Ride 26″ & 29″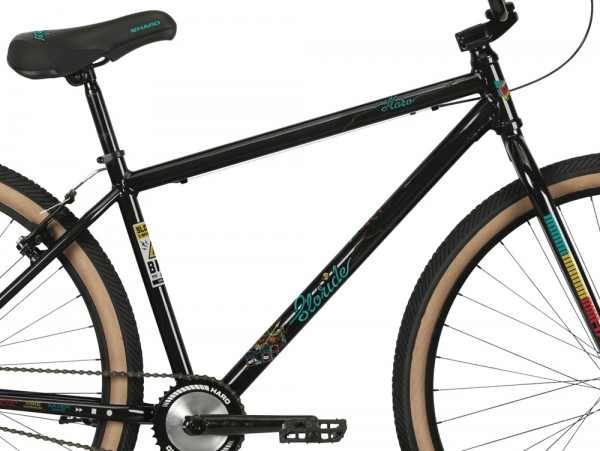 Haro collaborated with some of their legendary riders; Brian Blyther, Mike Dominguez, & Xavier Mendez to create a multi-purpose BMX bike that wouldn't be too hard on your wallet but fun to cruise and do a little shredding on! 😉 The end result is the Haro Slo Ride cruiser!
Features:
• 6061 Alloy Frame, Full Chromoly "Trident" Forks with Stamped Dropouts for 3/8" Axle
• Haro 78 3-piece 175mm crank with chromoly spindle & sealed Mid BB
• Double-wall rims
• Full Chromoly Haro Freestyler Cruiser Handlebars
• Custom "BMX Sloride" Logo Seat
Steve Caballero 27.5″ Cruiser 8-Speed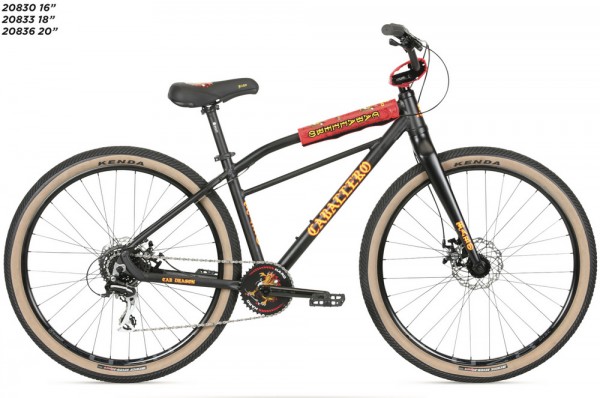 Haro even linked up with Skateboard legend Steve Caballero to make his own, signature 27.5″ 8-speed cruiser!
Features:
Haro 78 3-piece 175mm crank with chromoly spindle & sealed Mid BB
• Front and Rear Promax Disc Brakes
• Steve Caballero Signature Art logo Seat and Haro Team Sprocket
• CNC Lineage Top Load Stem
• 8 Speed Shimano Derailluer Shifter
Group 1, 24″, 26″ & 29″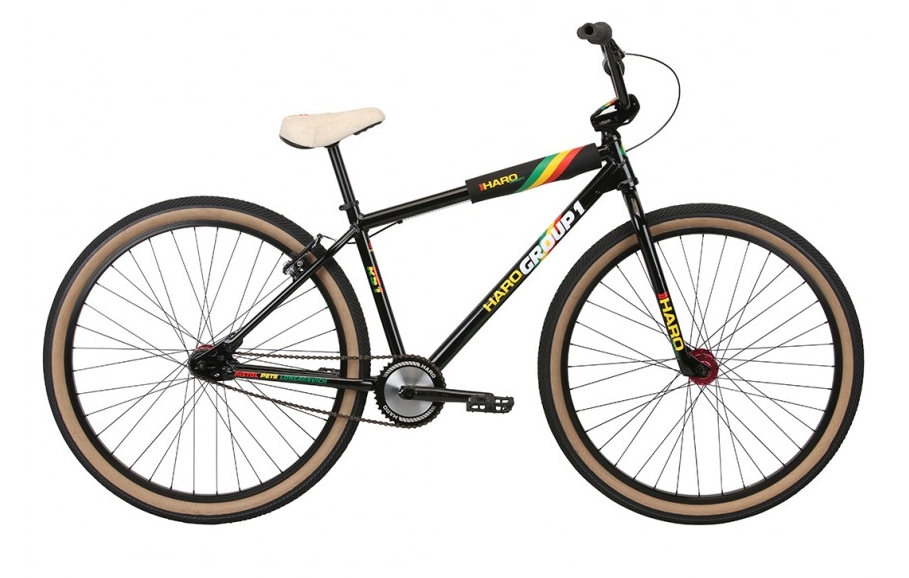 We saw the return of the Haro Group 1 this year when it came out in its classic red/black and blue/black colorways. Now it's back for 2020 in a new gloss black color with yellow, green and red highlights via its decals. The bike also features a nice pad set.
We haven't seen any info about a 20inch version of the Group 1 for 2020. Since the original Group 1 was built for racing, e think they should've went with a more race ready complete with a longer top tube sizes. Maybe they'll bring the 20″ back later in the year.
Features:
Crmo 9″ rise / Haro Lineage CNC alloy top load stem
Full Crmo with 1 piece CNC steer tube & tapered legs
Haro La Mesa Tyres
Haro padded Pivotal seat
These bikes are available for pre-order on PlanetBMX.com <-Click there 🙂
We can' say enough how much we love what's going on in the BMX world as a whole these days. And these 2020 Haro Legends bikes are the icing on the cake! Awesome times 4sho!