Elite BMX pro Justin Posey posted some rad images of himself shredding on the Mongoose Stranger Things bike today on his social media sites. The photos were from a photo shoot to promote the new Mongoose throwback jersey. The jersey was made to honor the 4th of July and to honor the original 70's & 80's Mongoose factory team. Justin will be sporting it during this weekend's USA BMX Stars & Stripes Nationals at Southpark.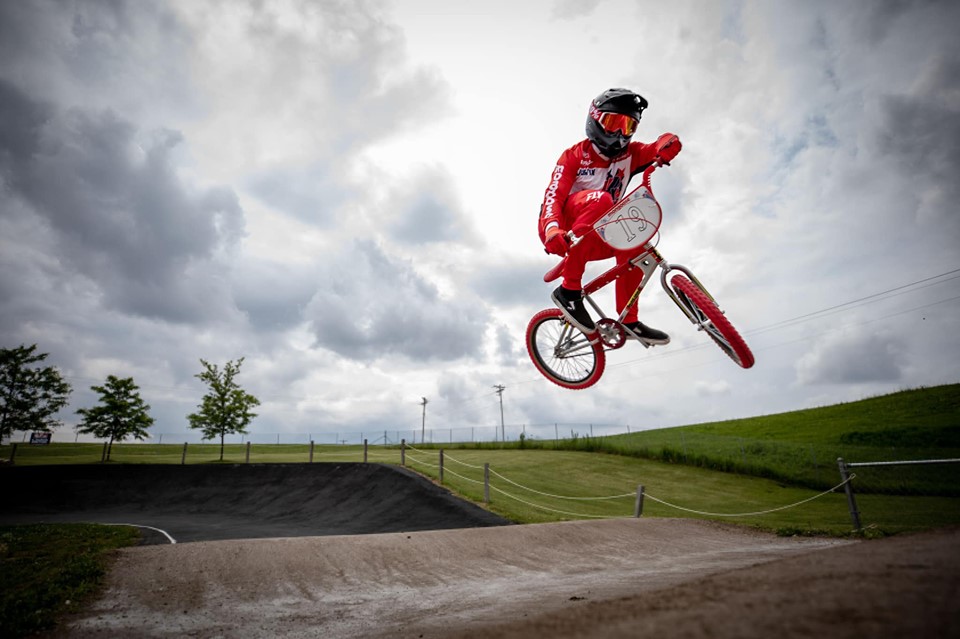 "I've been so excited to wear this #RetroPo kit for awhile now! In honor of the 4th and the original 70's & 80's Mongoose factory team, we decided to do a throwback jersey! Loved the way it turned out and I'm so excited to rock the new colors this weekend! Thanks to all the old school guys for paving the way and making Mongoose Bicycles such a rad and iconic brand!" ~Justin Posey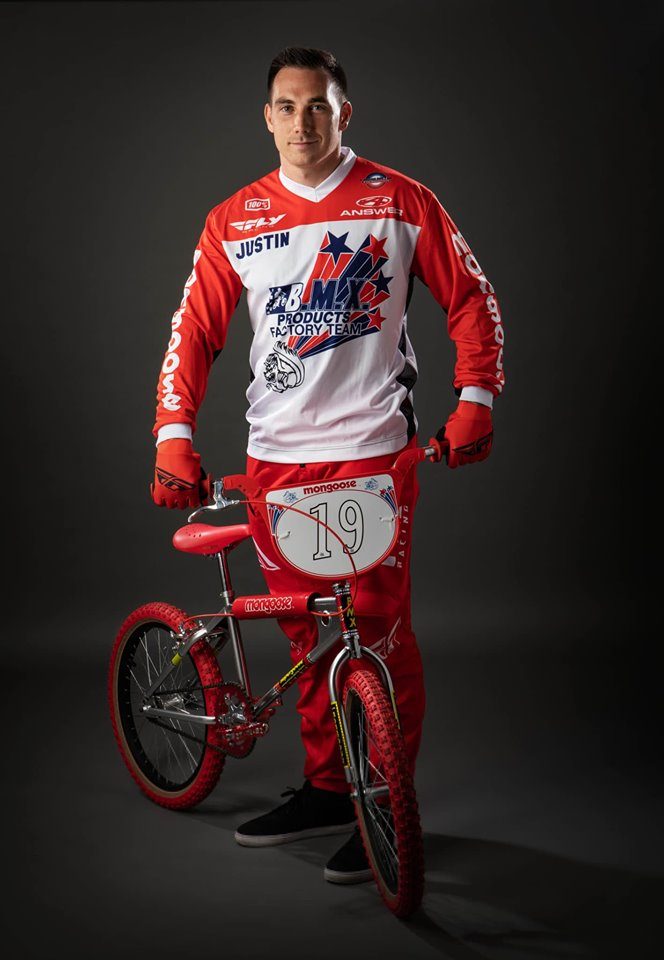 Is This A Modified Frame?
We know the Stranger Things Mongoose was built to be a very entry level bike, designed to closely replicate the Goose from the early 80's. So I was hyped to see a rider of Justin's caliber jumping some big doubles on this bike. I thought he might have been riding a modified frame or something but that was not the case. It was an actual Stranger Things model but it was just decked out with some different parts. The red colorway was inspired by the 1981 Mongoose Supergoose. But this new season of Stranger Things is based in 1985 so I'm assuming the wheels on this build may have been inspired by the 1984 Mongoose Californian. 🙂
1984 Mongoose Californina

1981 Mongoose Supergoose
So how did the Stranger Things Mongoose ride?
"It's not bad. I definitely rode it harder than I should have haha. It's definitely not built for big jumps!" ~Justin Posey
Looks like it can take a lil abuse, nice!!
Mongoose is doing great things with their new racing frames and sponsorship's. Hopefully we'll see more retro and lineage models coming in the near future!
Follow Justin Posey on Instagram
Follow Mongoose Bikes on Instagram