HipHop Super producer and BMXer Just Blaze did some laps on Trumbull T.R.A.C.K. BMX! He came up to the 7th Annual Sugar Cayne Bike Fest to check out all the vintage BMX bikes on display and watch the contest action on the track. After the festivities I let him check out my SugarCayne.com Anniversary bike then a few mins later I look on the track and see him getting a lap in! I was hyped! This was Just Blaze first time riding on a BMX track in decades! You know I had to document this.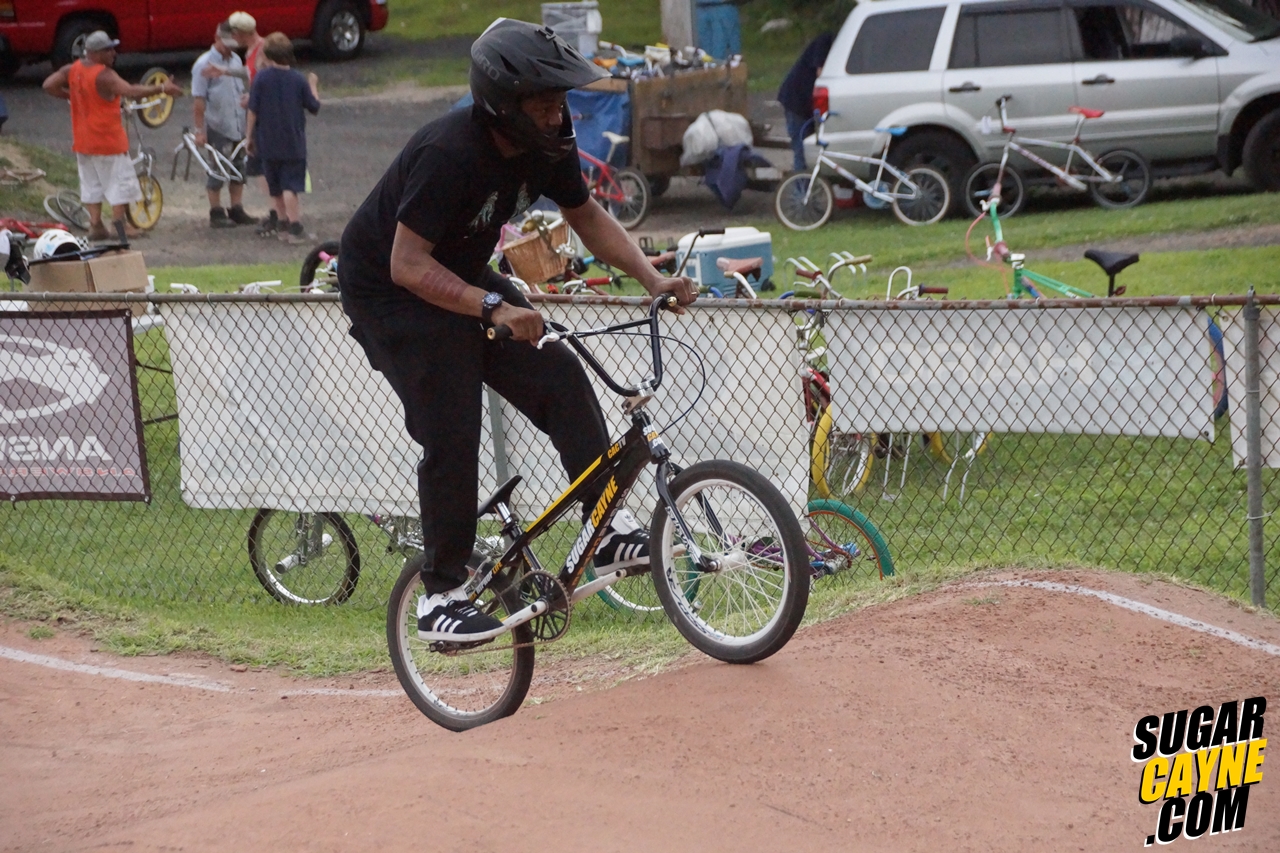 Just is no stranger to BMX. He was more of a BMX Freestyle rider than BMX racer. Lately he's been riding and is working on getting his skills back. He also has a sick collection of vintage GT's and brought two of them to the event.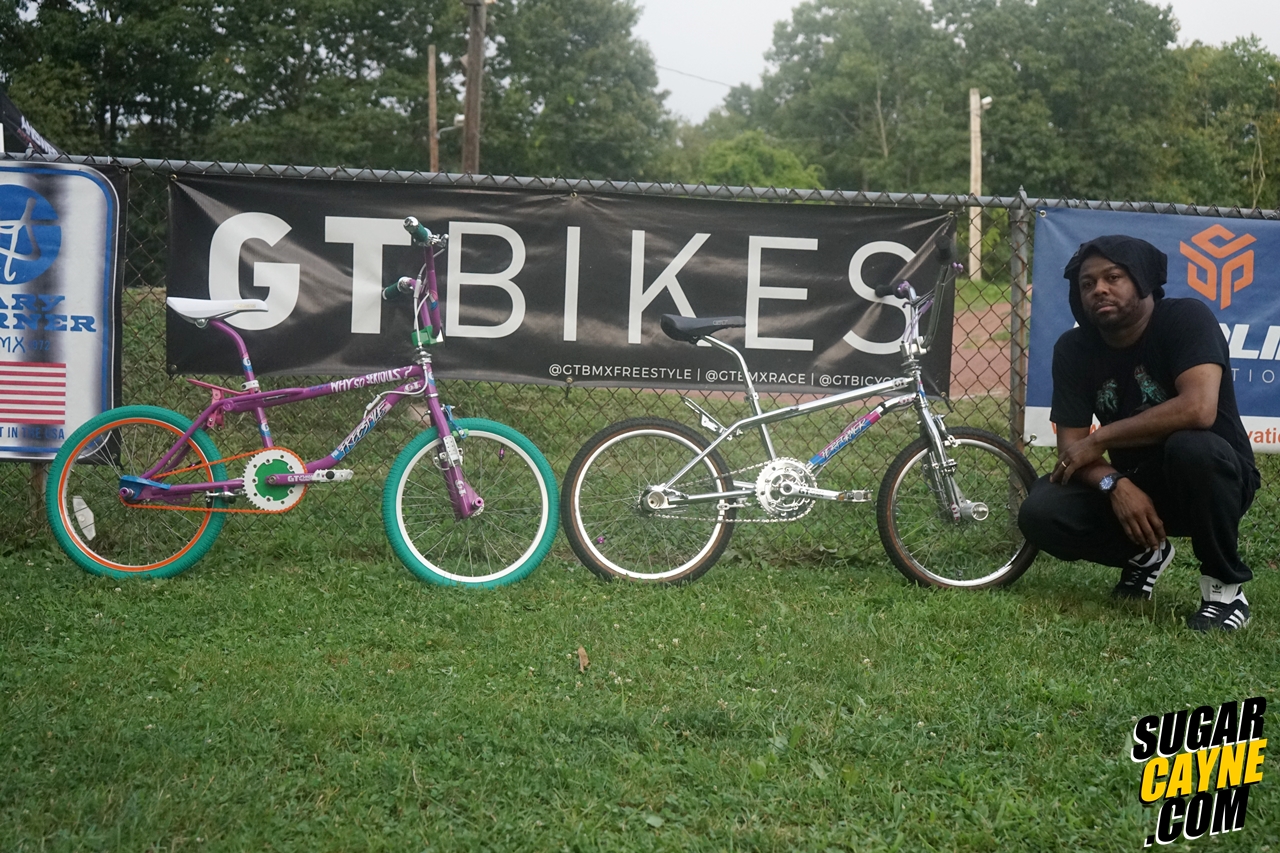 I gotta give Just big props for getting on the track and trying it out. He did really good for his first time. I know A LOT of people who wouldn't even try to attempt it let alone do a bunch of laps on it so SALUTE him for that!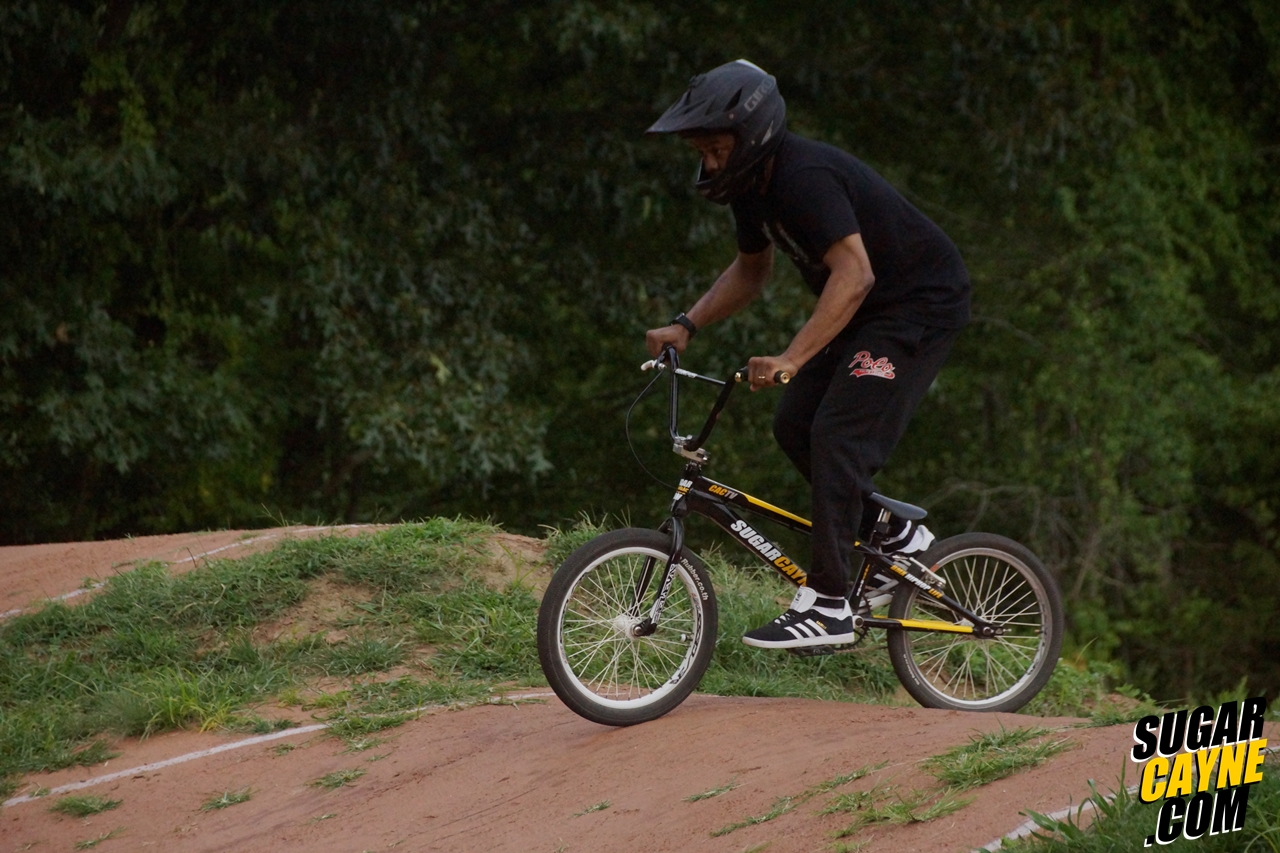 Now I know of a few HipHop artist and producers who are heavy into BMX collecting and the Bike Life movement. I also see a lot of them posing or just cruising around on their bikes. There are a few doing wheelies and stuff but none of them are riding the track. Not even the pump tracks. I think now is it's the time for me to bring back my HipHop BMX Challenge series. Stay tuned!!