Race INC has a sick retro inspired, limited edition 26 inch BMX cruiser. It's called the ML-26 and it was named in honor of Mickey Lundy who is Race Inc.'s longest sponsored rider. We're loving the colors, the classic loop tail rear end and the gussets on this frame.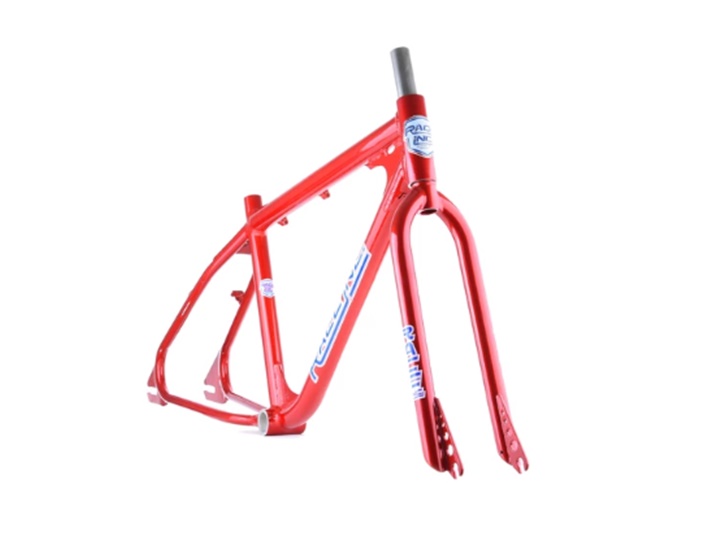 Features:
Special serial numbers (remaining serial number selection will be first come first serve)
Powder coated frame and fork color choices, include – Illusion Red, Illusion Blueberry, White or Black
26″ alloy looptail frame
26″ chromoly threadless reproduction leading edge fork
Threaded alloy laser-etched fork compression cap/bolt
Frame and fork dropout savers
Certificate of authenticity
Frame and fork are manufactured overseas
Price $774.99
This is a limited edition frame and fork so you'll have to act fast if you want to get one added to your collection. FYI, as of this article, most of the serial numbers between 31-94 are still available. Visit RaceincBMX.com for more details.