There's a new concrete skatepark in Zeeburgereiland, Amsterdam that just opened this weekend and it's massive!!
It's a 3100 square meter park which Stan Postmus of Skatemates has been working since 1997 to get a large skate park in the city.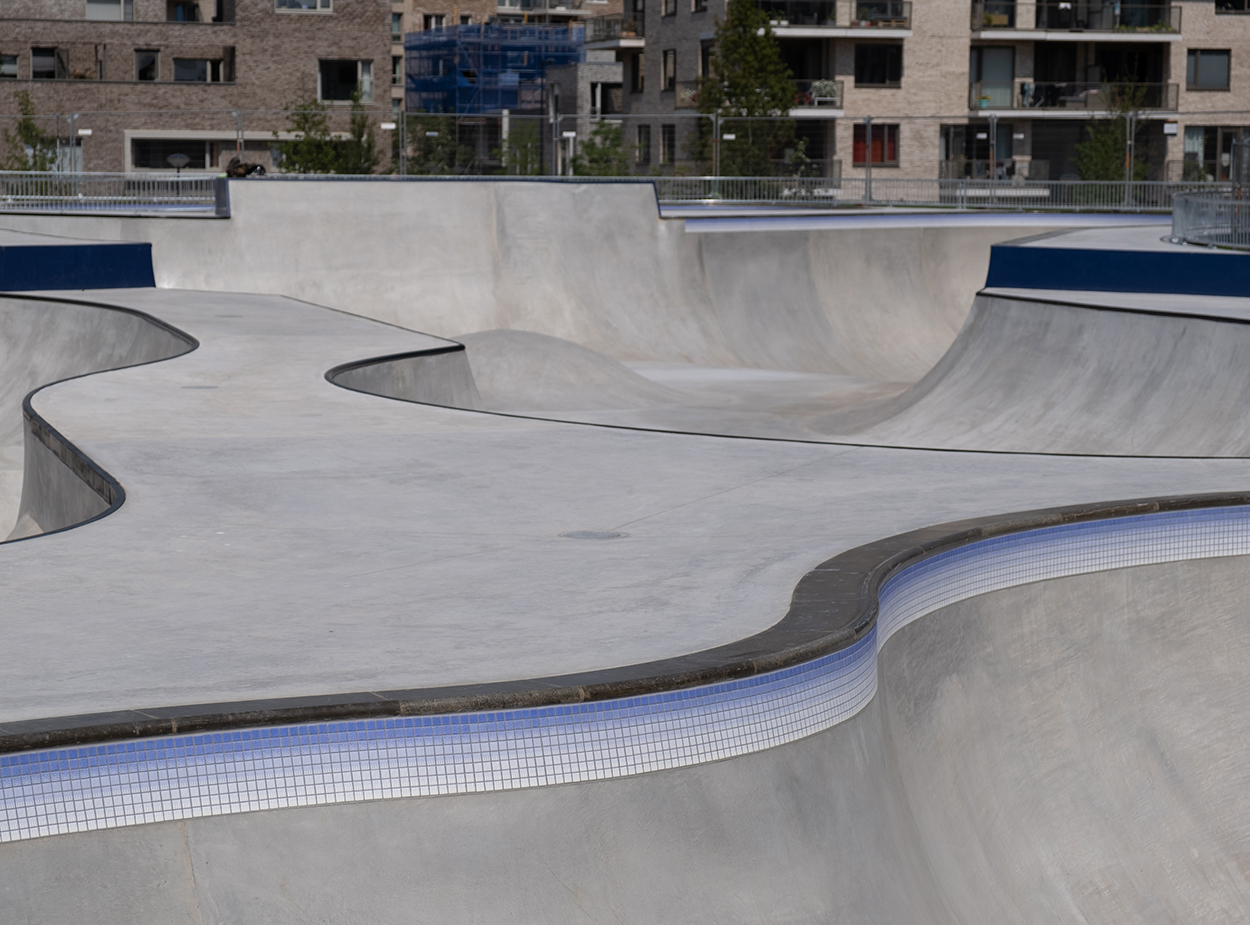 Urban sports have become increasingly popular in recent years, but there are few facilities. With this project, Amsterdam can put itself on the international map.

Many years of lobbying, countless hours of meetings, loads of sketching and designing and then some more meetings but now that the result of all this work is finally skateable we hope you feel that it was all worth it!

~Stan Postmus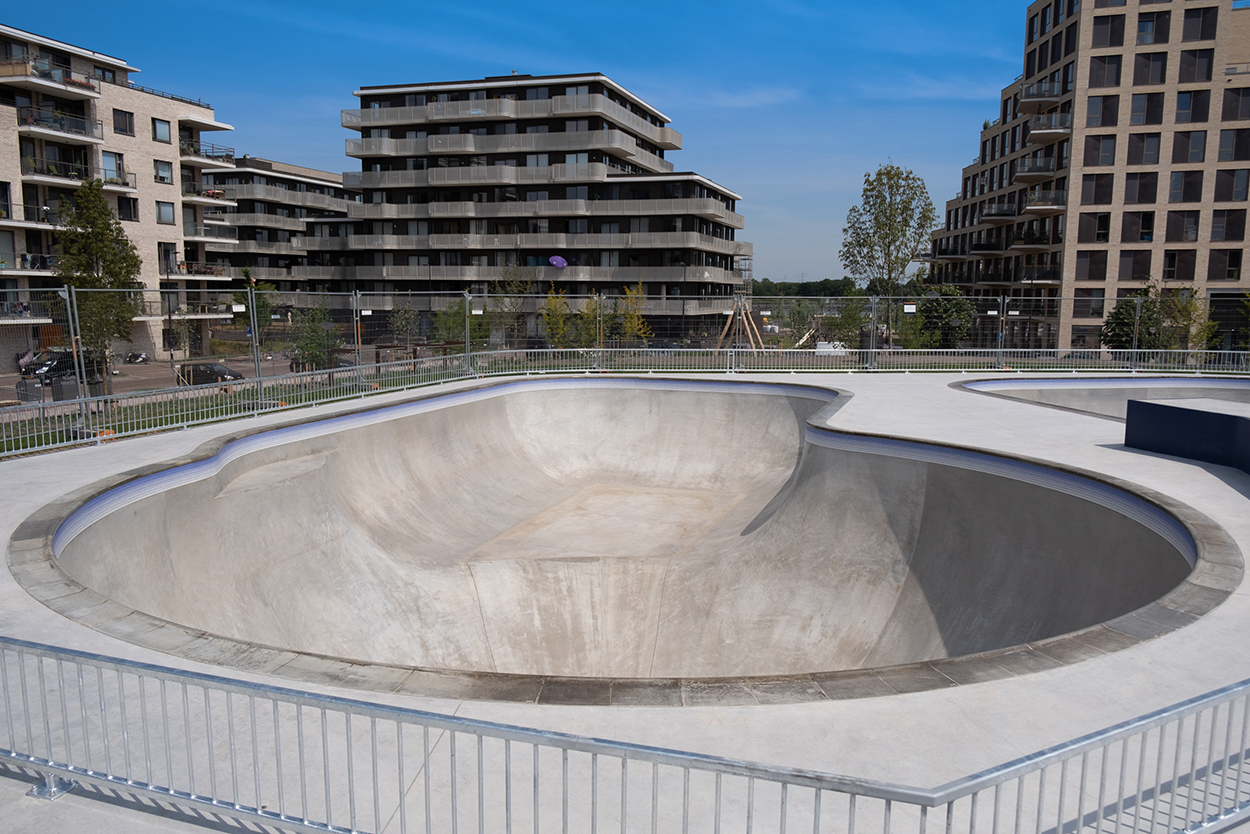 The skate park is located in the Sportheldenbuurt, centrally between the apartment complexes and shops. According to 53-year-old pioneer and former professional skateboarder Mark van der Eng, it is therefore a real 'eye-catcher'. "I started in Uitgeest myself and then we built the bowls ourselves. And when you saw someone on the street with a skateboard, you ran over to ask where he was practicing. Fortunately that is not anymore. I think we'll be seeing big names starting here in a few years. "
22-year-old BMX rider Ricardo Gijzen from Noord thinks that the opening of the park is a big boost for Amsterdam. "The BMX track is gone on the NDSM, so this is really a godsend for us. If I take the Schellingwouderbrug, I'll be there in no time. "
The Zeeburgereiland skatepark was designed by Glifberg & Lykke, built by SkateOn skateparks with the blue & white tilework being designed by Iris Roskam and installed by Carin van Dongen.
Sourced from skatemates.nl/ & parool.nl/