Size? and Adidas pays homage to the legendary "Dentist Chair" celebration pulled by Paul Gascoigne during the Euro '96 game between England and Scotland with an exclusive pair of adidas Originals Gazelle Vintage sneakers.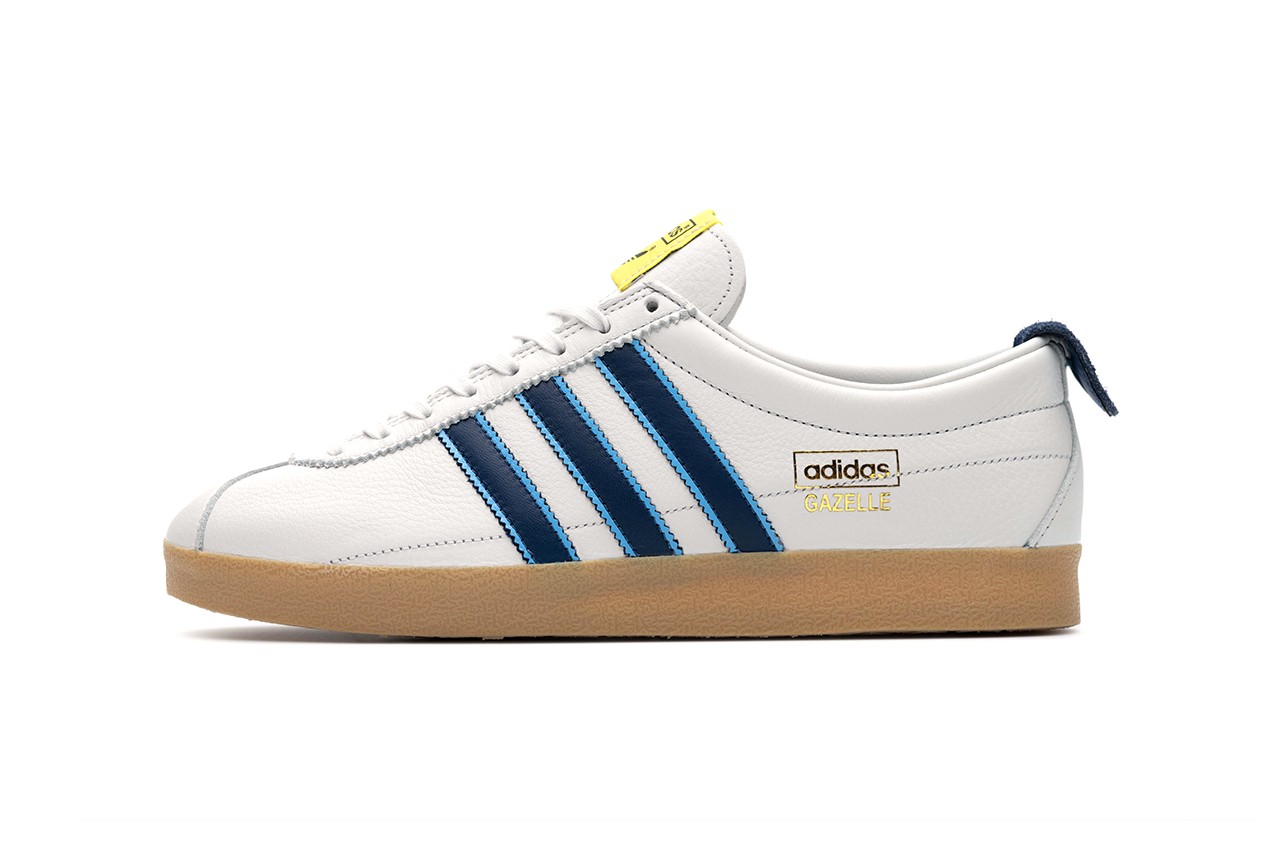 The kicks are called "Dentist Chair," in memory to a stunt Paul "Gazza" Gascoigne and his teammates performed when he scored during a home game against Scotland. Before the game, members of the England squad were dragged by British tabloid newspaper for getting sloppy drunk in a bar in Hong Kong. This bar was known for their "Dentist Chair" where bartenders would pour spirits and liqueurs into the open mouths of their patrons. One of the tabloids even wanted Gazza off the team.
In that game against Scotland the team had planned to do a "Dentist Chair" celebration if Gazza was to score and as luck an a lotta skill would have it, Gazza did just that! So they celebrated by having his teammates Jamie Redknapp, Alan Shearer, Steve McManaman, and Teddy Sheringham squirt water onto his face as he laid on the gruound.
Size? and Adidas Originals took the Gazelle Vintage, and constructed the pair with white and blue leather to match the England's team football kits of the time. Other features are the gold-toned foil branding on the lateral, a gum sole unit and a trefoil logo on the yellow tongue tab. On the insoles there's a depiction of the classic "Dentist Chair" moment.
We just like because they look like some fresh kicks to ride our bikes in 😉
This kicks should be dropping online soon