The legendary Damian Fulton is back again with another BMX collectible treat!! He linked up with Knight Bike Co. to design this awesome custom Radical Rick Stem!! This is super limited edition so you better hop on it!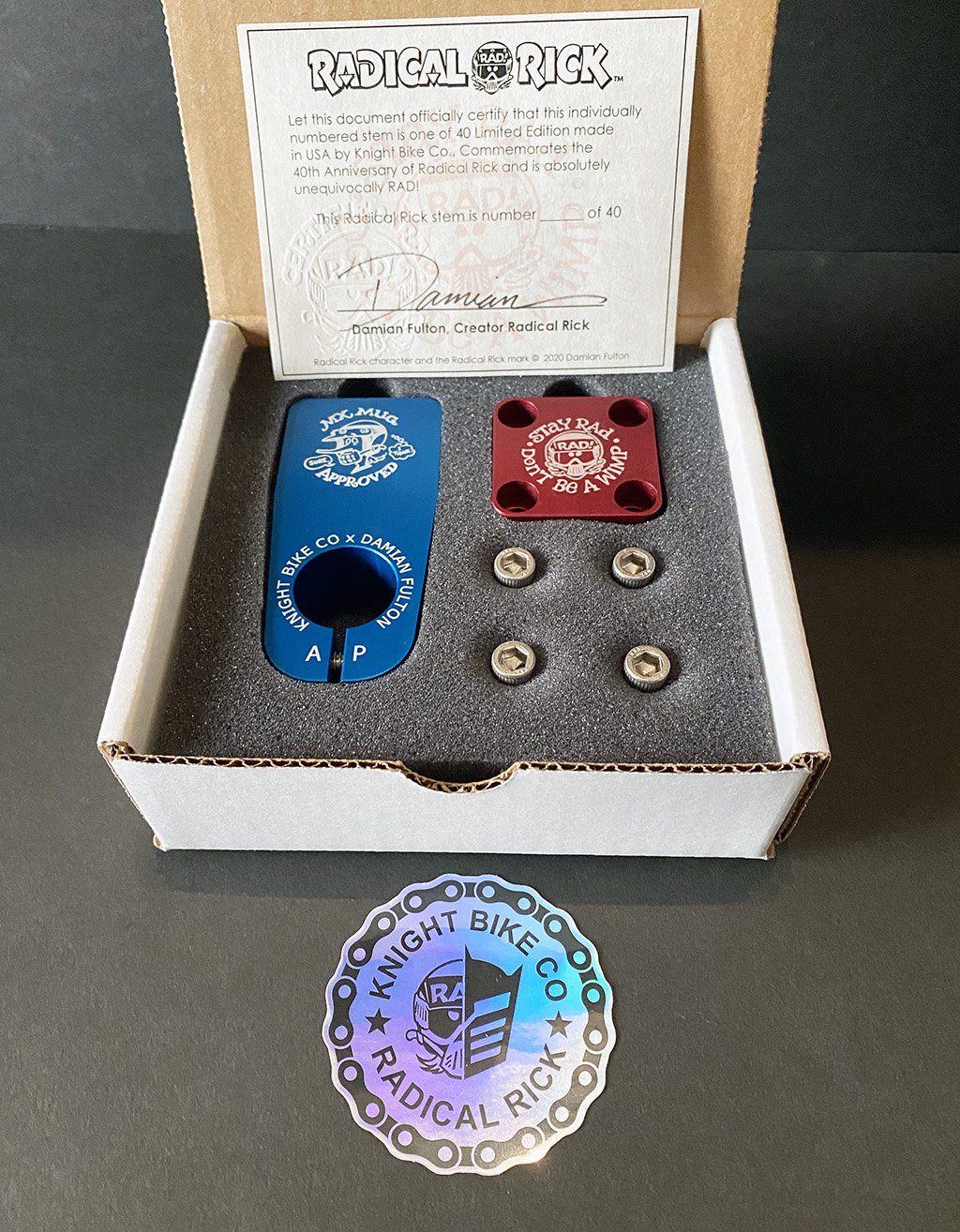 To celebrate the 40th Anniversary of Radical Rick, Knight Bike Co and Damian Fulton has collaborated in offering this Limited Edition Radical Rick Ruf-Neck stem!  Also MX-Mug is joining the festivities and can be seen on the bottom of the stem.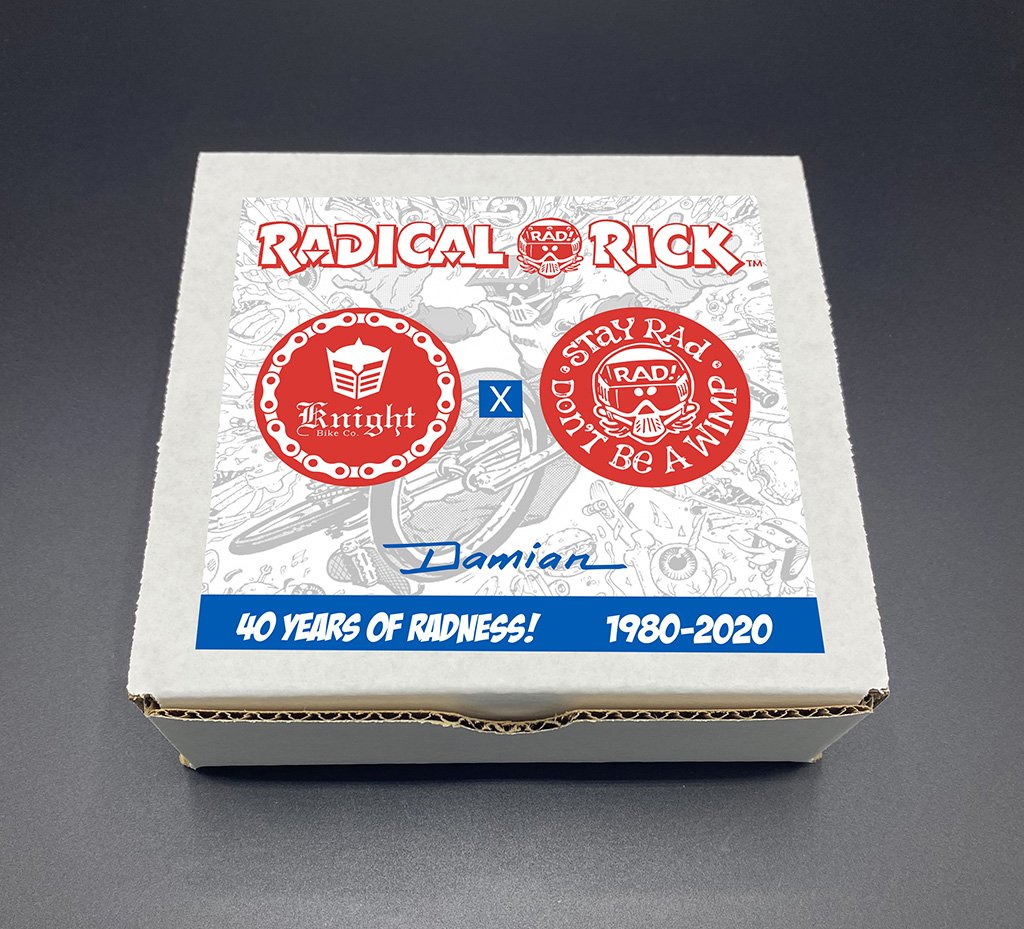 Limited Edition of 40pcs 
Limit to 1 per customer per shipping address
(more than 1 ordered will be cancelled)
Certificate of Authenticity signed by Damian Fulton
Special Holographic Sticker 
Stainless Steel Bolts
Custom Box to display the stem
Made in USA
Stems will be shipping out on September 25th.
Fore more info visit KnightBikeCo.
Good luck to Everyone!