Mongoose brings the heat with the Fireball SS Dirt Jumper! The SS is their top of the line Fireball model and it's ready to shred! Just like the Mongoose Title frame, the Fireball frame is constructed with Tectonic T1 aluminum. The frame also has a similar rear drop out as the Title Pro. The polished finish on the frame looks fresh too!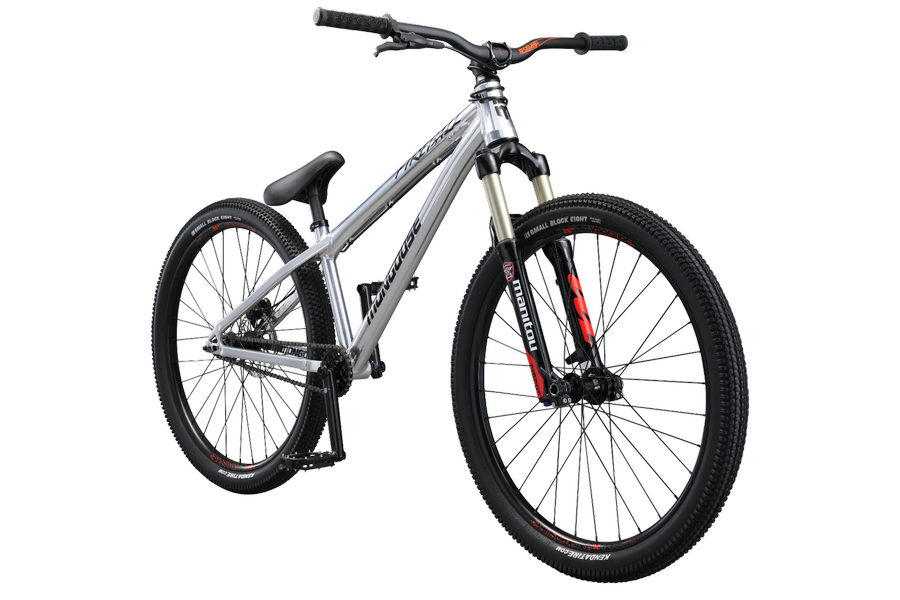 Now don't get it twisted, this bike is made to shred!! Mongoose pro rider Greg Watts' gets busy on the Fireball whether he's competing on the world's most insane slope style courses or riding his backyard trails at home.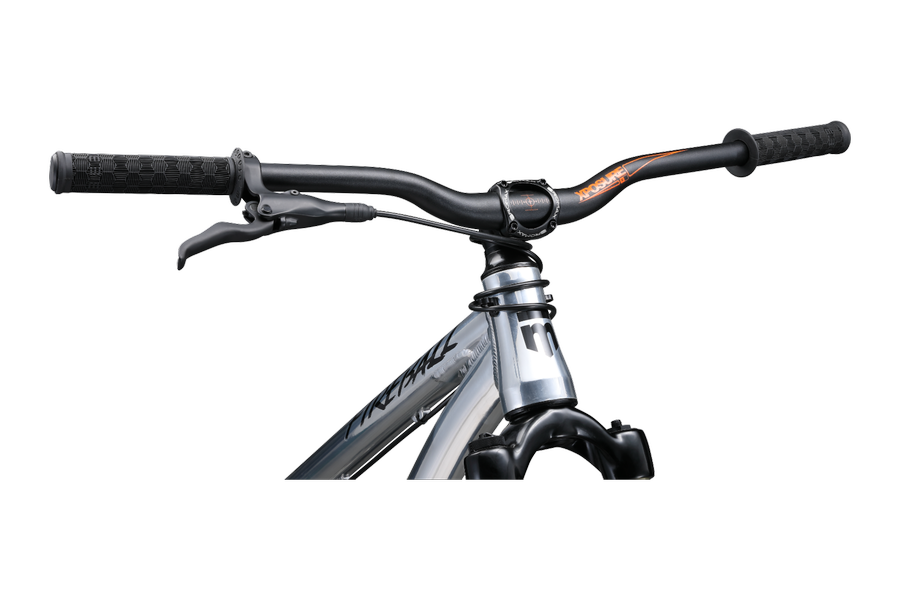 Key Features:
Mongoose Tectonic T1 aluminum frame and Manitou Circus Expert 100 mm travel fork with 20 mm thru axle.
3-piece chromoly tubular 8-spline crank and 25/12T single-speed drivetrain.
Mongoose hydraulic rear disc brake and mechanical front brake with long brake housing allows for bar-spins straight out of the box.
Double wall 36H rims and unifier seat post.
The Fireball comes in 3 models with the SS being the most expensive at just over $1000. The "Fireball" model is $739.99 and comes as a 9 speed and the Fireball Moto is their most affordable model at 569.99.
Fore more info visit Mongoose.com