The Supercross Racerhead TL Top Load stem is fresh! It's a lightweight, 10.8 ounce BMX Racing stem that offers the advantages of a top loader stem but with the weight savings potential of a front loader stem. Since it's a top load stem, the stem bolts are accessible while sitting on the bike when you need to fine tune your bar adjustment. Another advantage that this top load stem has over a front loader is it's also flippable so you can raise or lower your bar height as needed.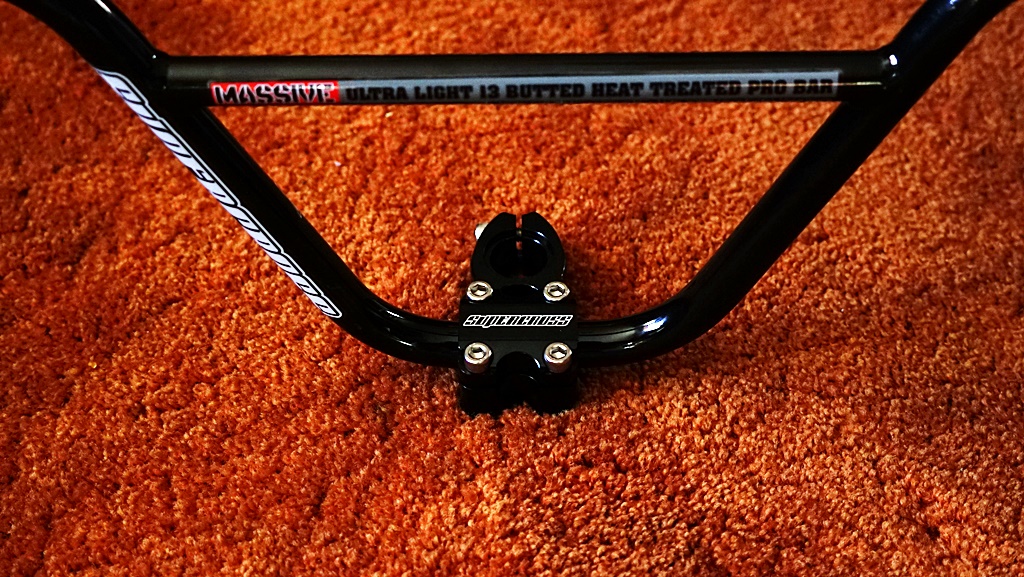 It comes in 6 different colors, Black Anodized, Polished Silver, Blue Anodized, Gold Anodized, Red Anodized Polished , Jet Fuel and White Powdercoat.
Racerhead Stems Sizes:
45mm x 1 1/8″ Pro LT
55mm x 1 1/8″ Pro
63mm x 1 1/8″ Pro XL
Supercross BMX Racerhead Stems are available for $64.95 MSRP. Visit SupercrossBMX.com for more info.