I'm super excited to announce that the first and only white and black Sugar Cayne 24″ BMX bike is on display at this year's New York Auto Show! It's all part of the Marines, Toy's For Tots Long Island and Martino Auto Concepts display. I've been coming to the NY Auto Show and the Javits Center for over a decade covering events and this is the first time I've ever had something of mine on display! This frame is one of only 15 of the original Sugar Cayne Anniversary 24 inch BMX frames from 2019.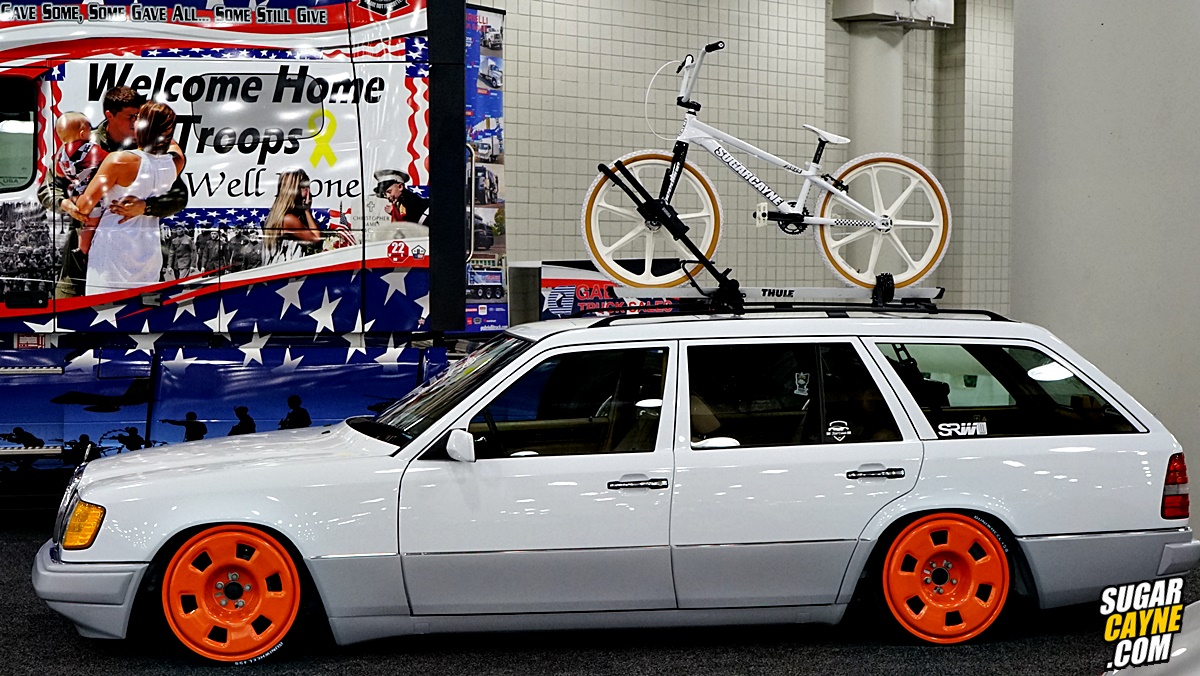 The bike is sitting on top of my dude Aston's classic, restored white Mercedes Benz W124 300TE!
For this display, Martino Auto Concepts hooked up with GuniWheel and used their orange wheels for a wild offset to the white, black and grey theme. GuniWheel are universal lug pattern wheels designed to safely mount and move vehicles with missing or damaged tires & wheels.
Sugar Cayne White x Black Checkered 24″ Build Parts List:
FRAME: Sugar Cayne Anniversary 24″ BMX (One Of One White x Black Checkered Colorway). White powder coat done by Static Coating. Decals done by me 🙂
FORKS: Speedline Elite Carbon
HANDLEBARS: Truth B Pro
STEM: Insight 22.2
BRAKES: Tektro Kit
SEAT POST: Truth
SEAT POST CLAMP: Truth
SEAT: Elevn Expert/Pro Pivotal
CHAINRING: Insight
CHAIN RING BOLTS: Elevn
CHAIN: KMC White
CRANKS: Generic 2 Piece (I got them off a 2019 Mongoose Title Elite Pro)
WHEELS: Skyway Tuff Wheel 24″ White (Alloy Flanges)
GRIPS: ODI Ruffian flangless
HEADSET: Box Carbon
PEDALS: Kink
TIRES: White/Gum Wall Comp 3 style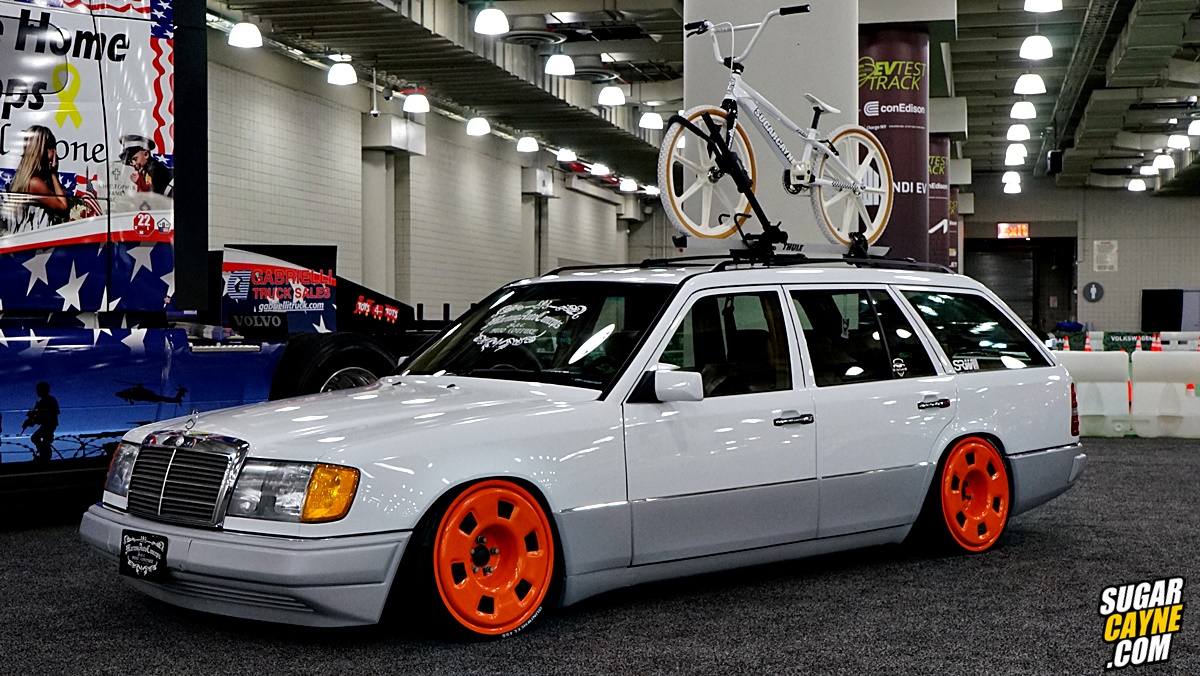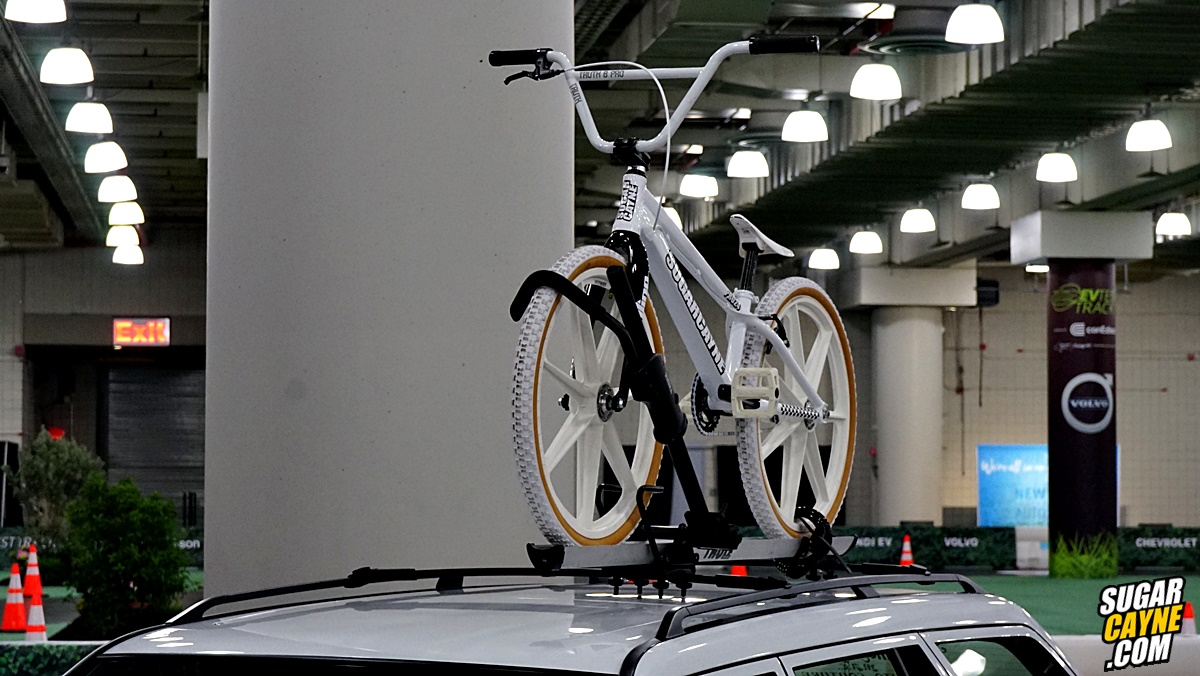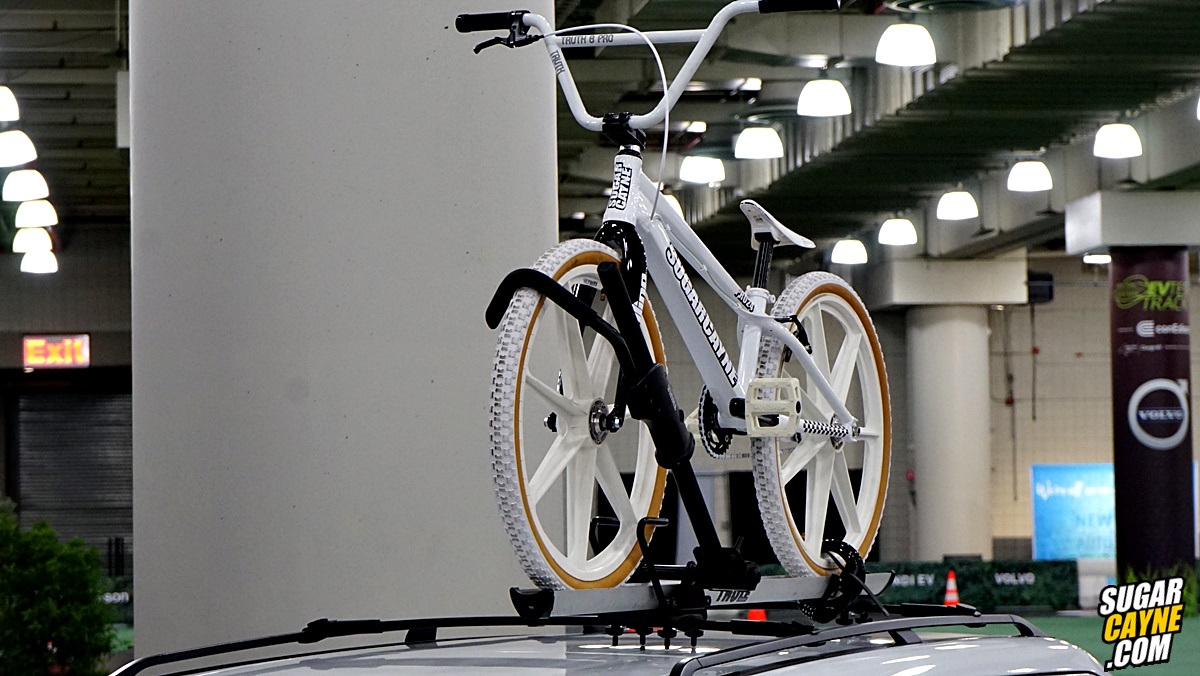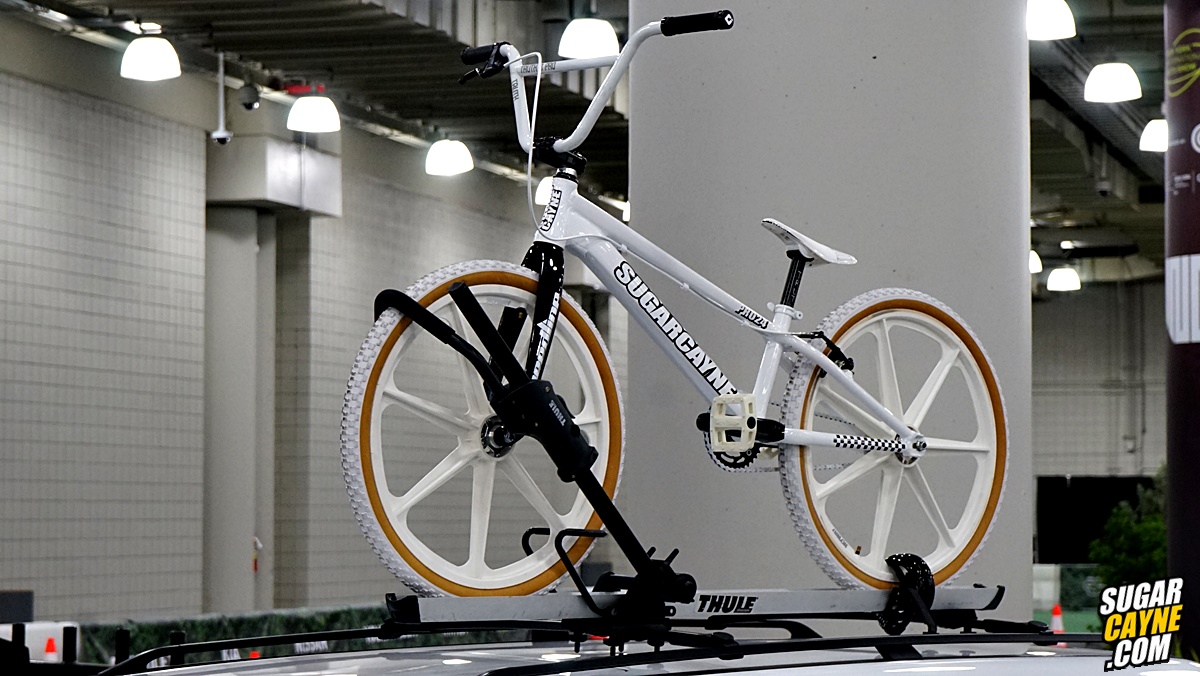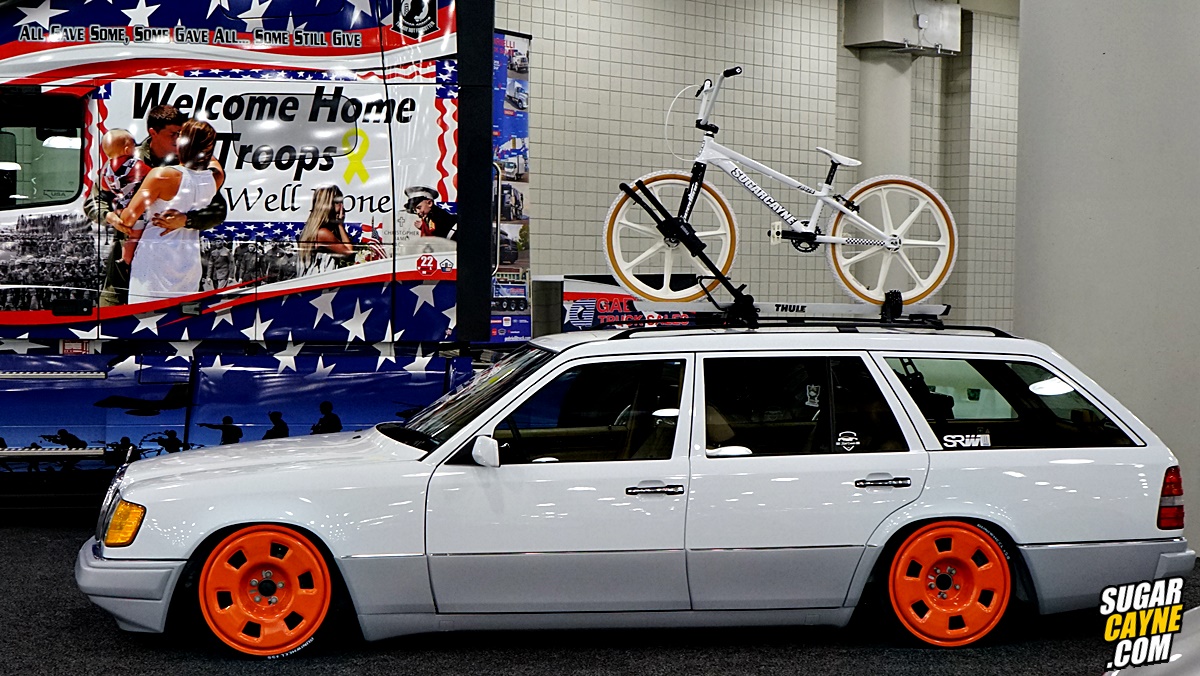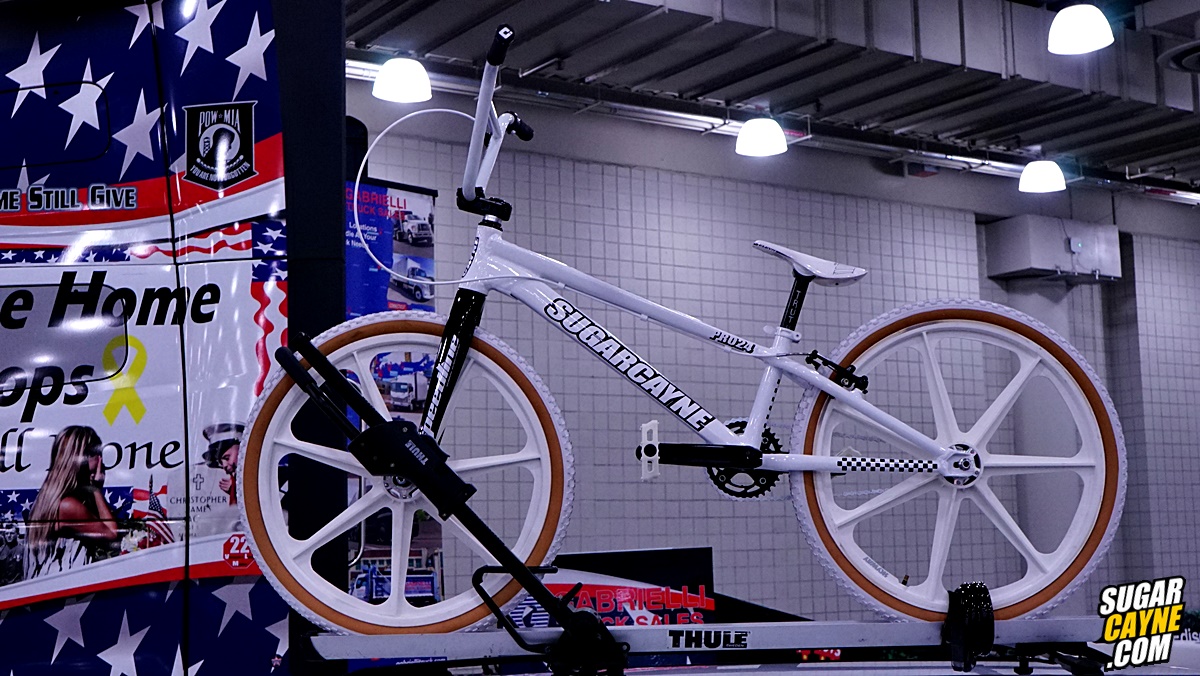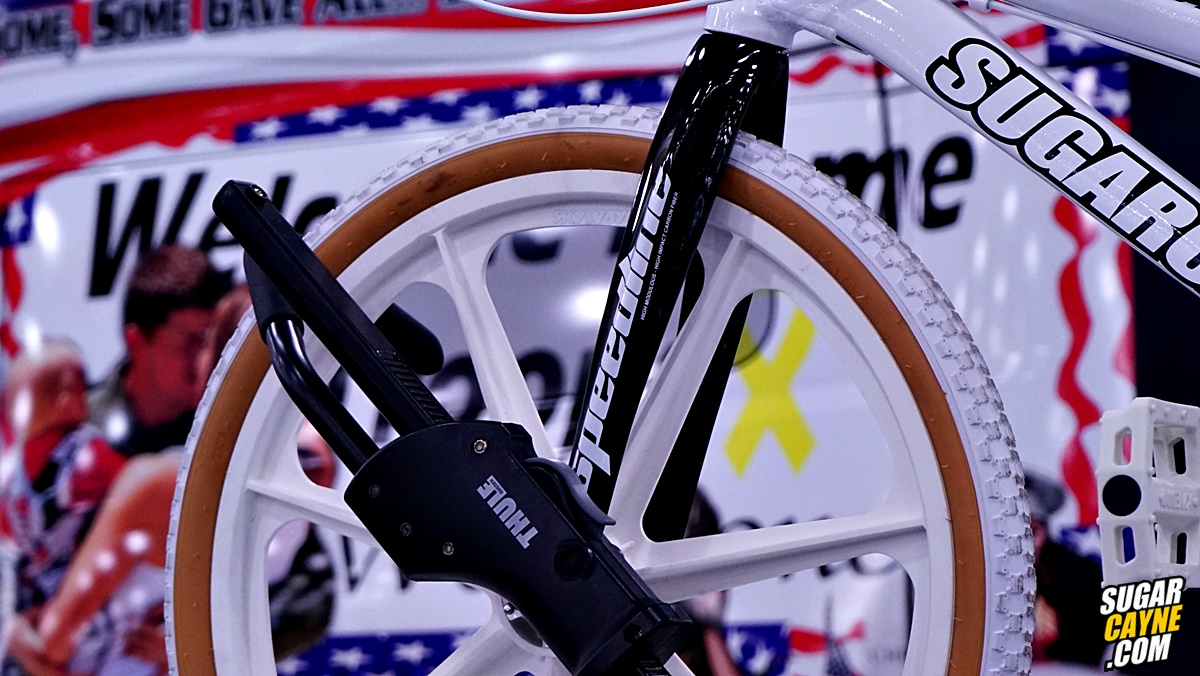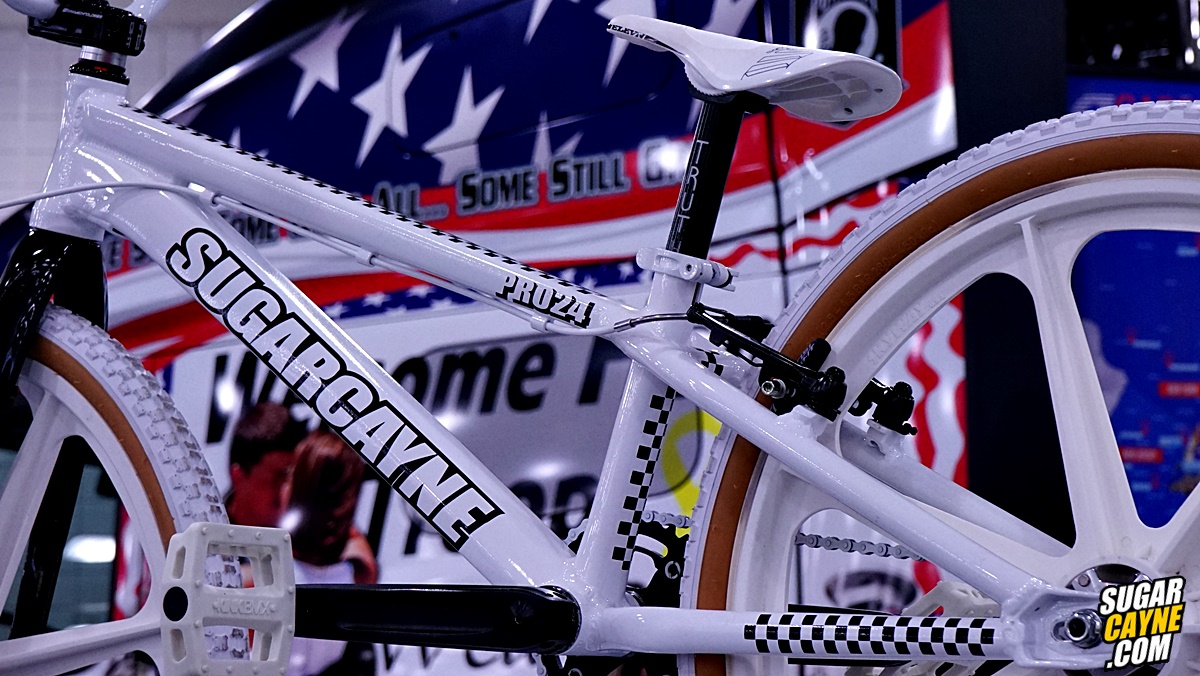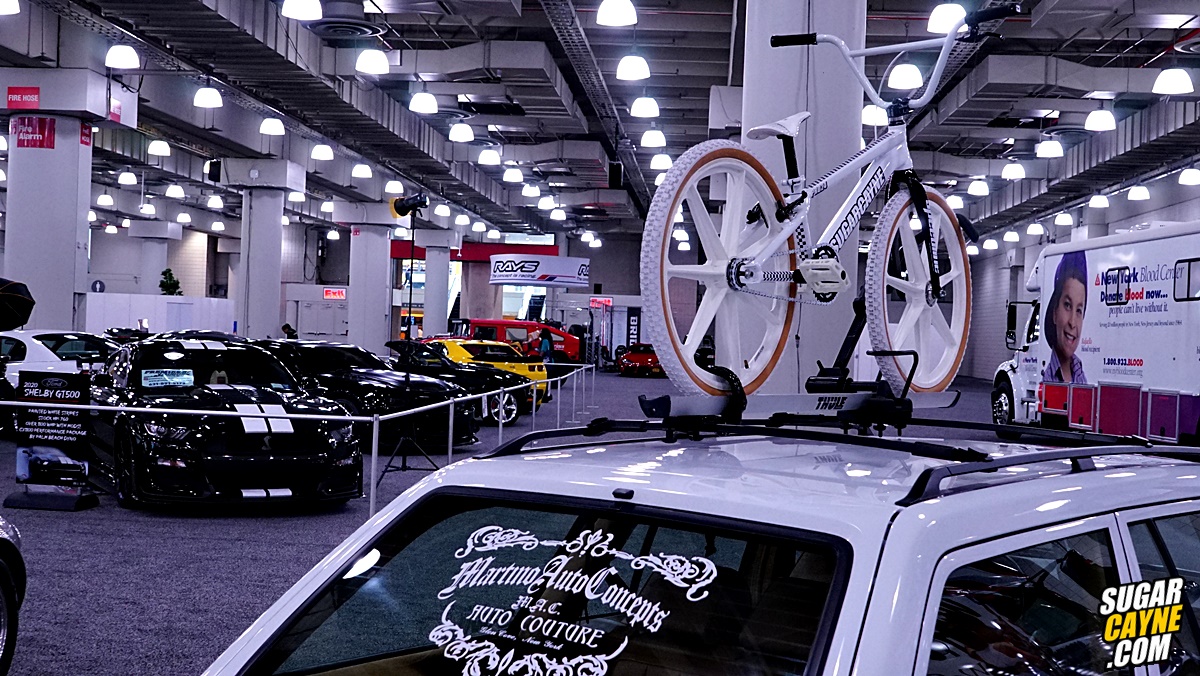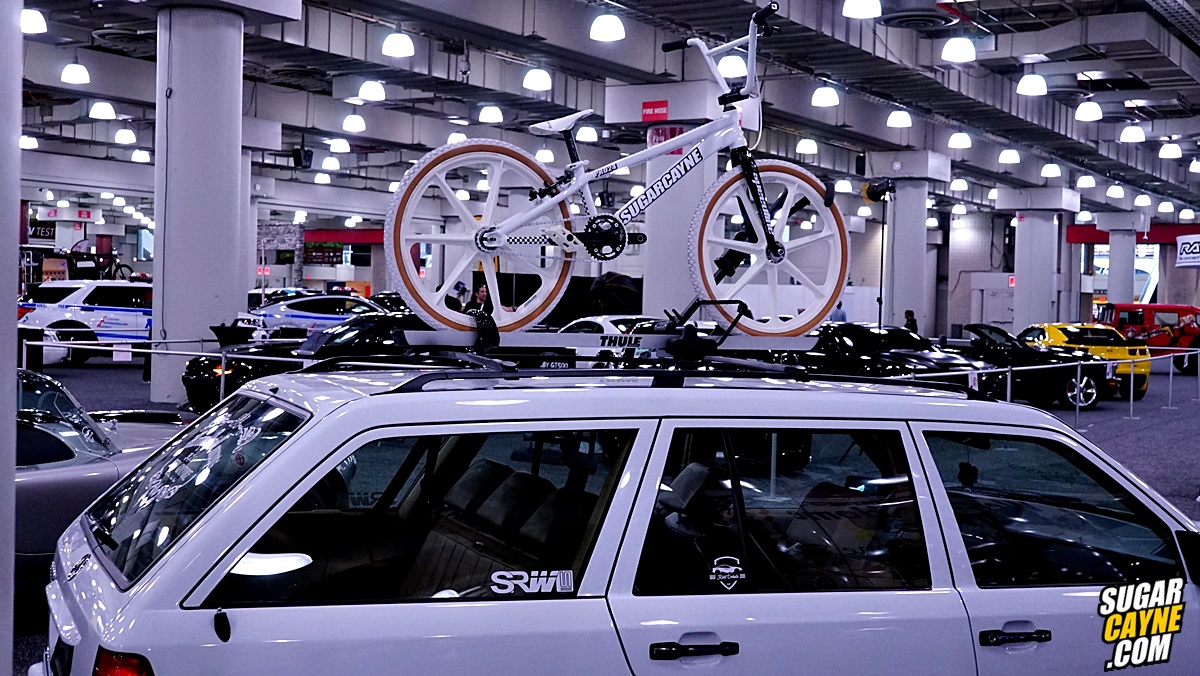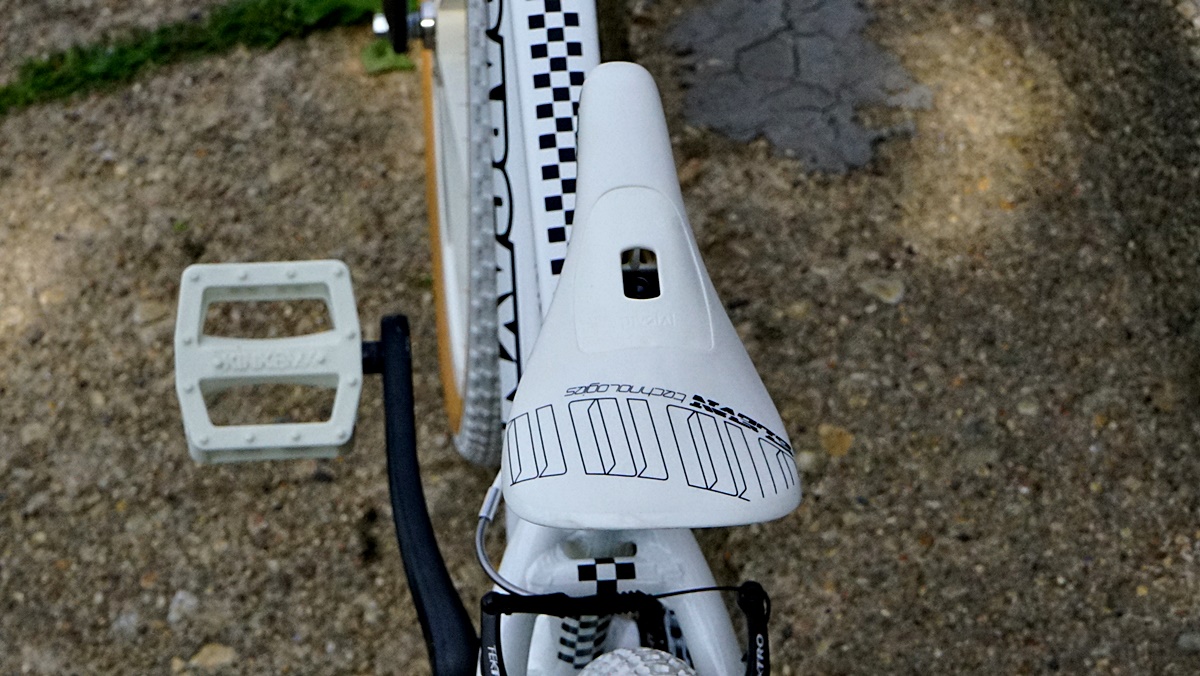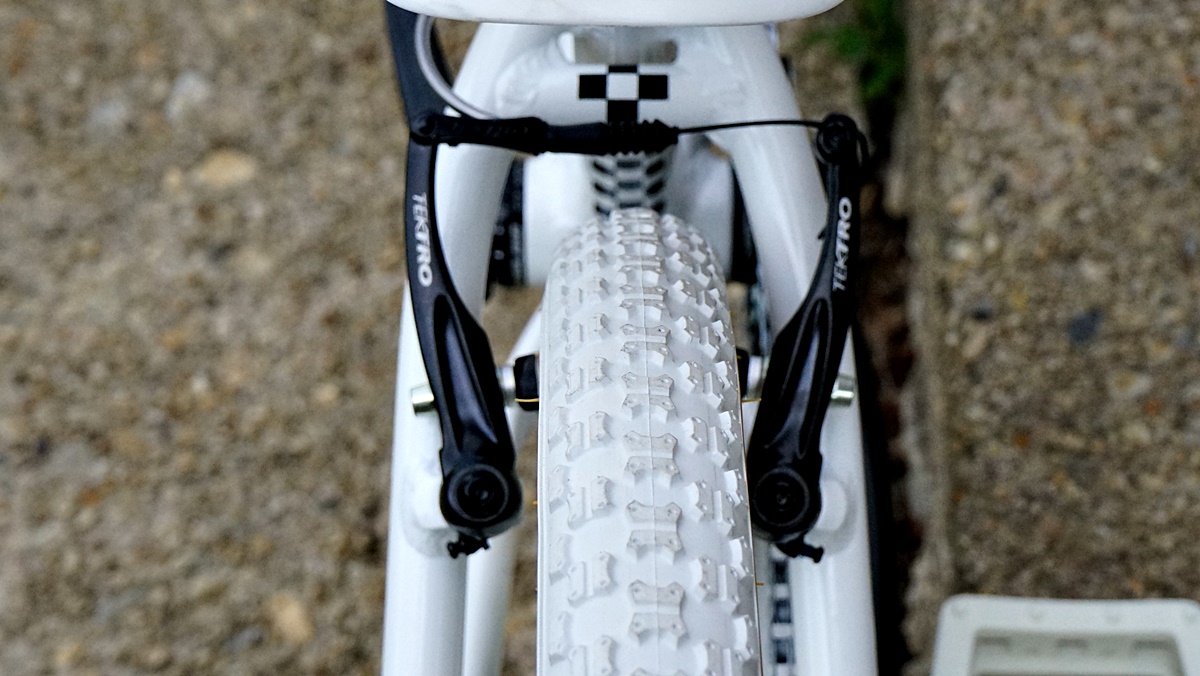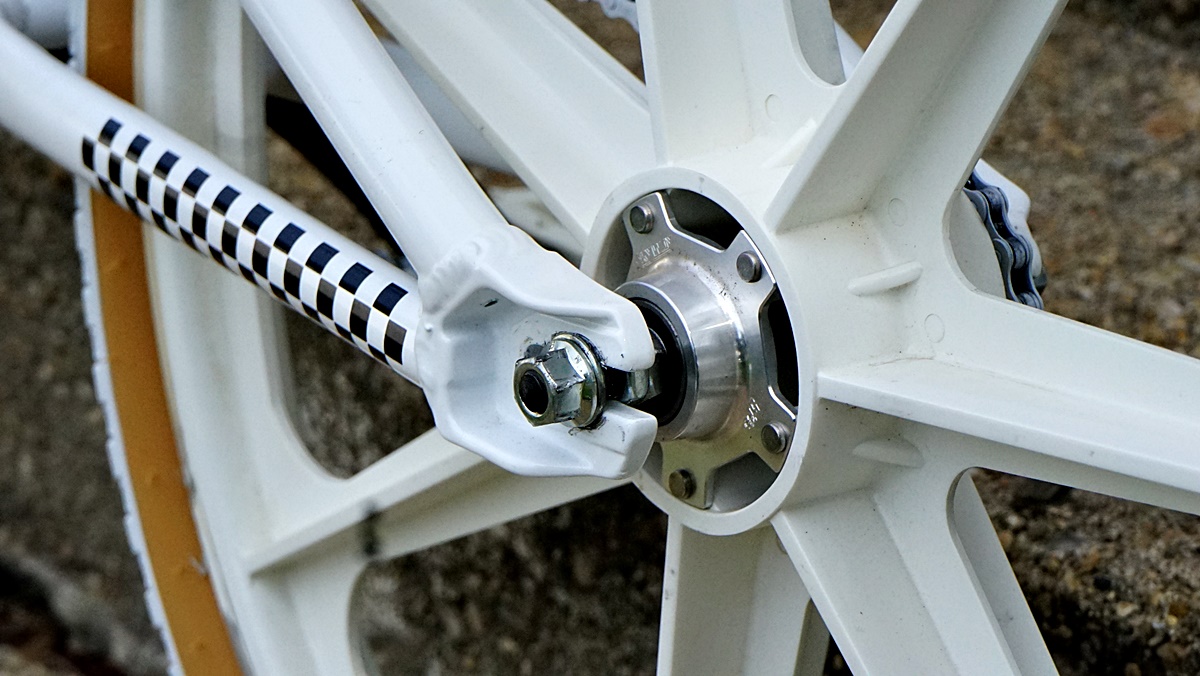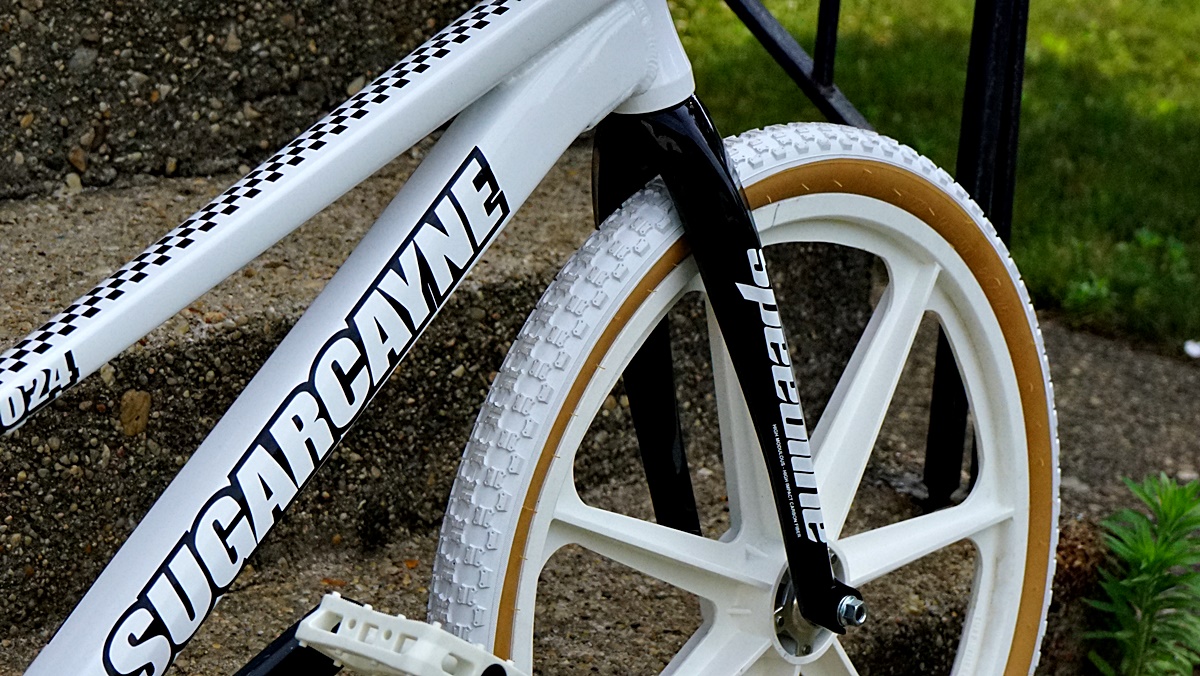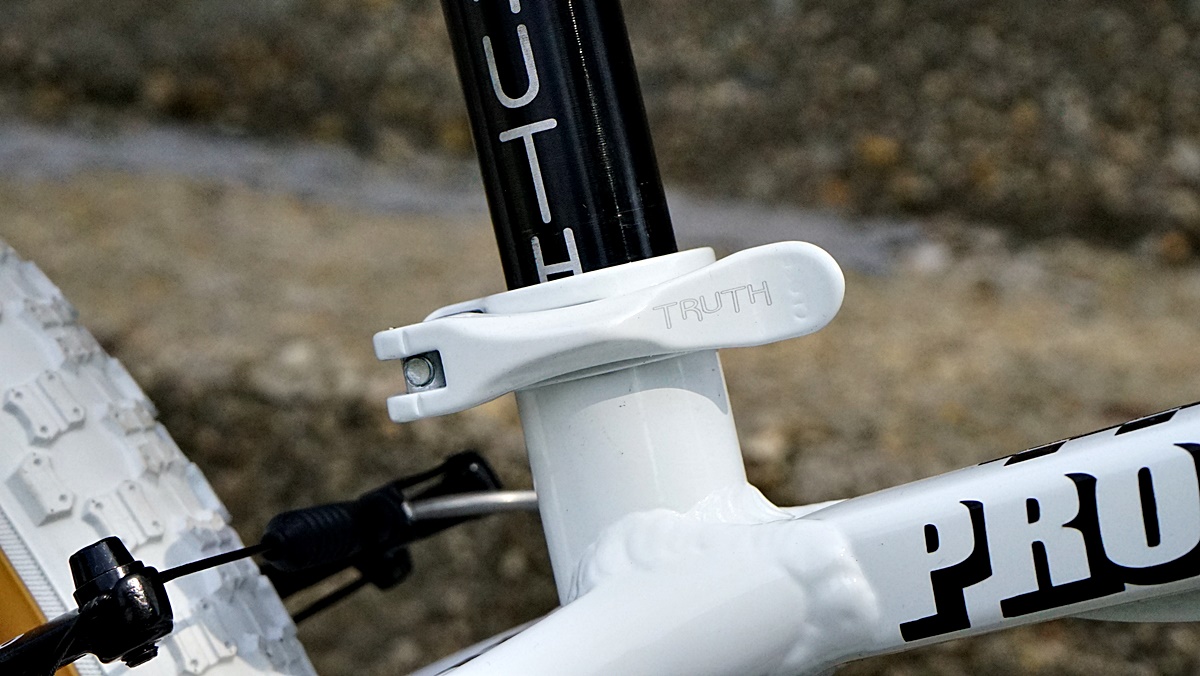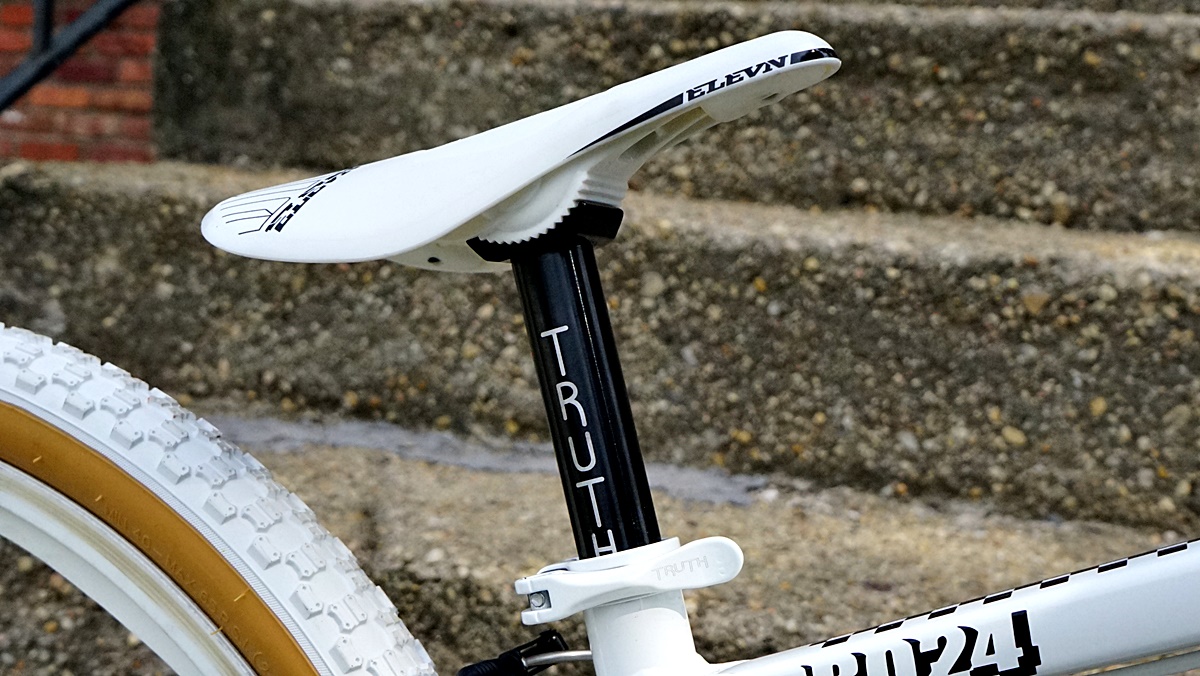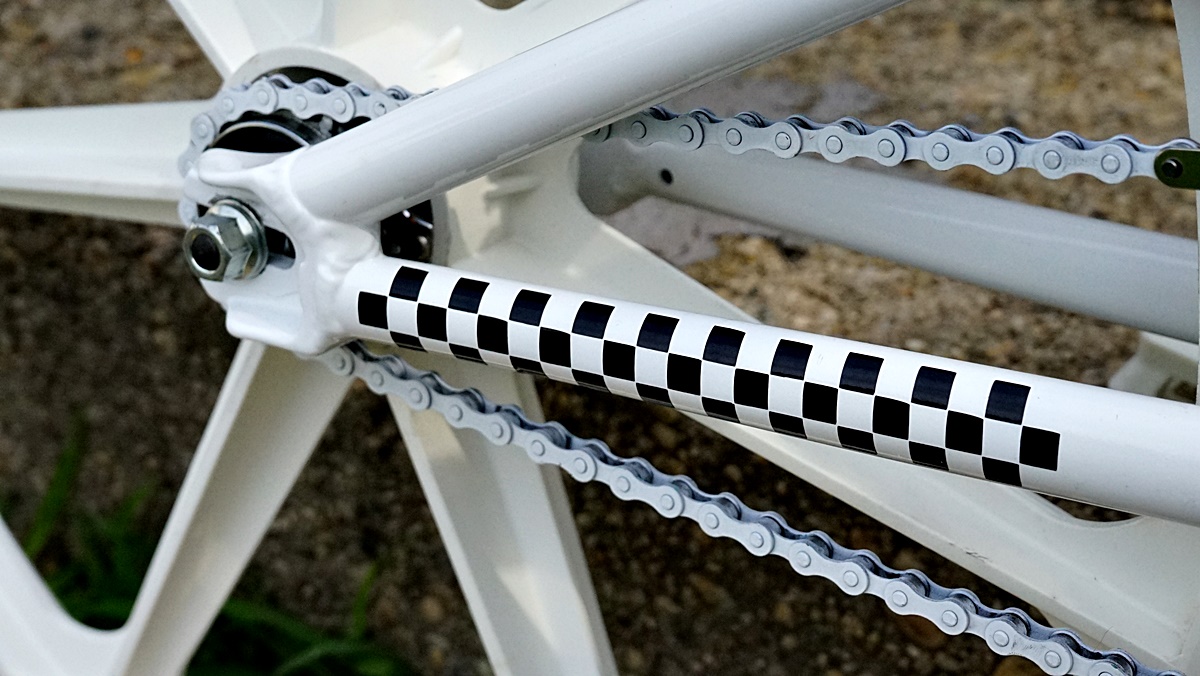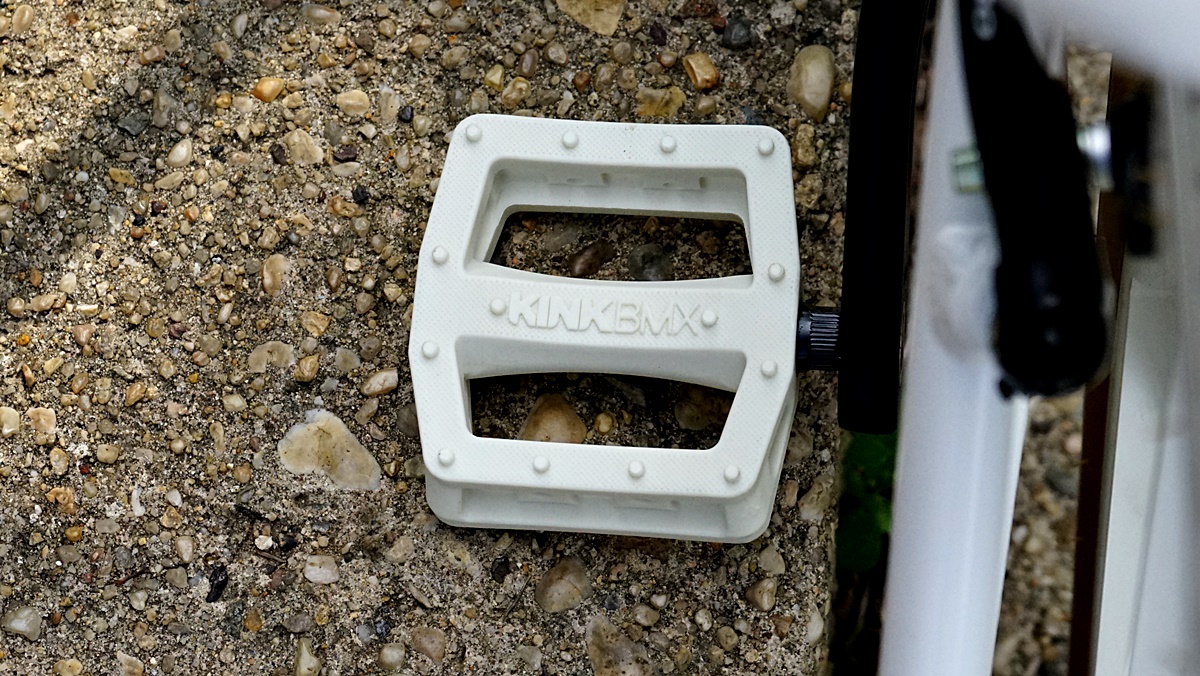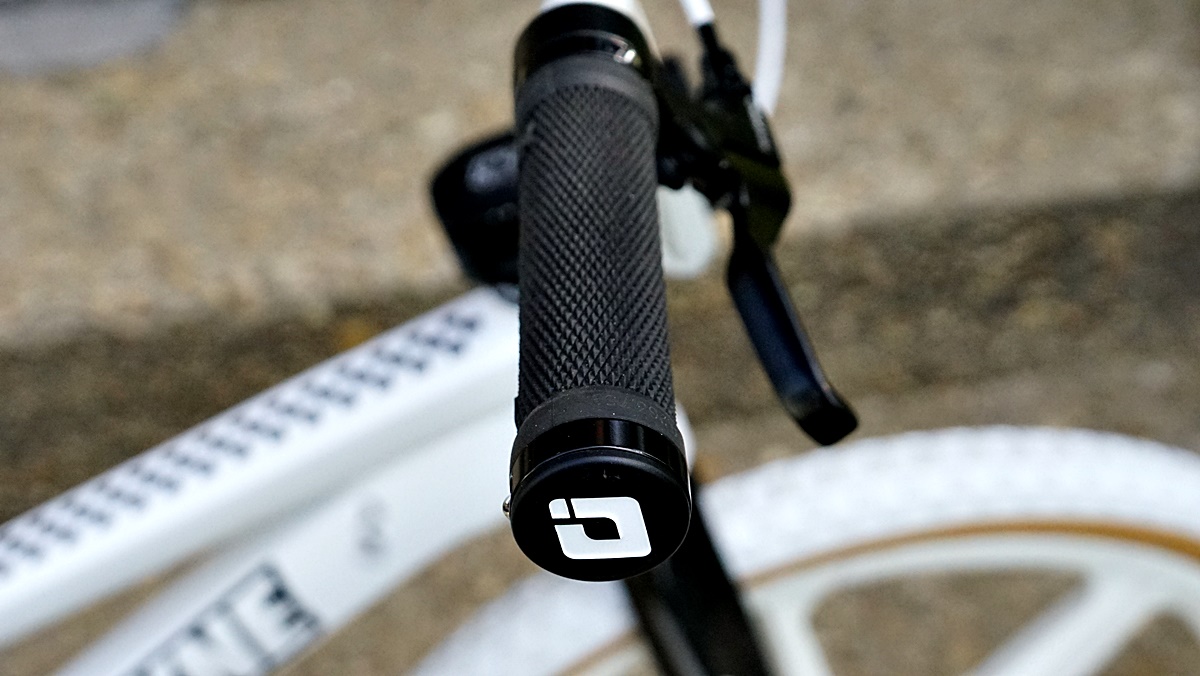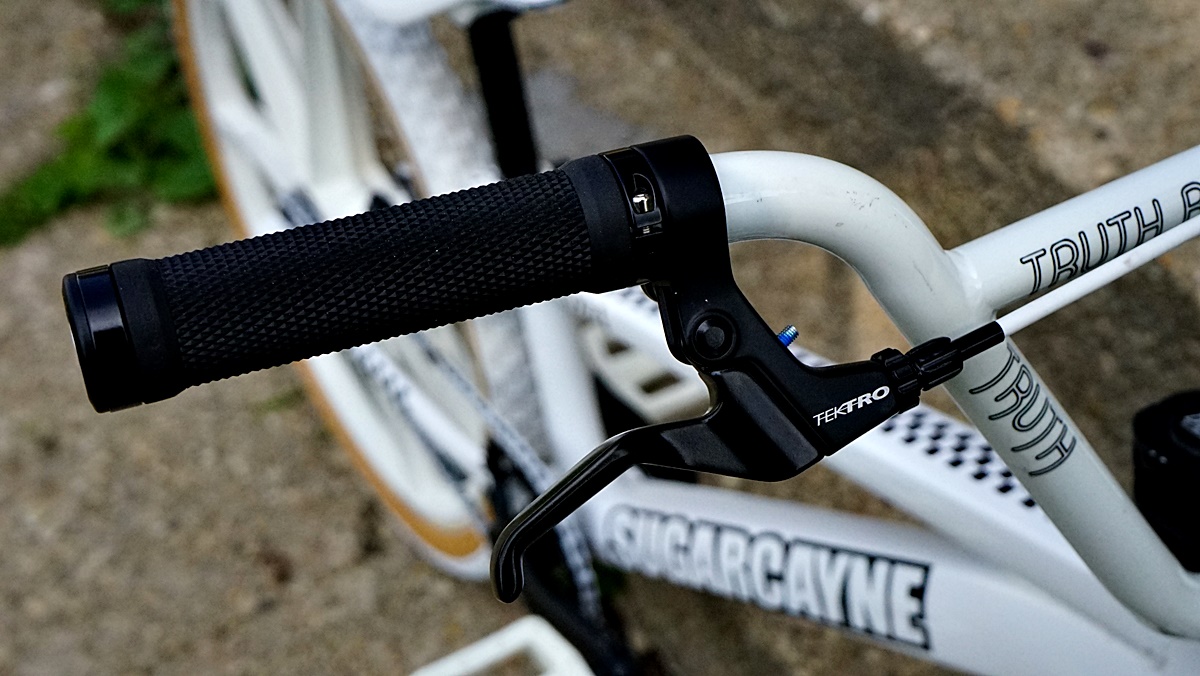 Big shout out and thanks to Martino Auto Concepts, Toy's For Tots, Supercross BMX, Speedline Parts, Truth BMX and BMX Racing Group for all the love!!