Ray Felix At The Bronx Heroes Comic Con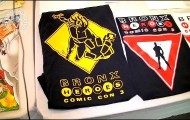 I went to the 3rd annual Bronx Heroes Comic Con at the Bronx Museum and interview Ray Felix who is one of the creators of the con. Check out the clip!
To find out more about the Bronx Heroes Comic Con visit: http://www.bronxheroescomiccon.com/
Follow Ray Felix: http://twitter.com/#!/Cupojavastudio

East Coast Black Age Of Comics Convention (ECBACC) Photos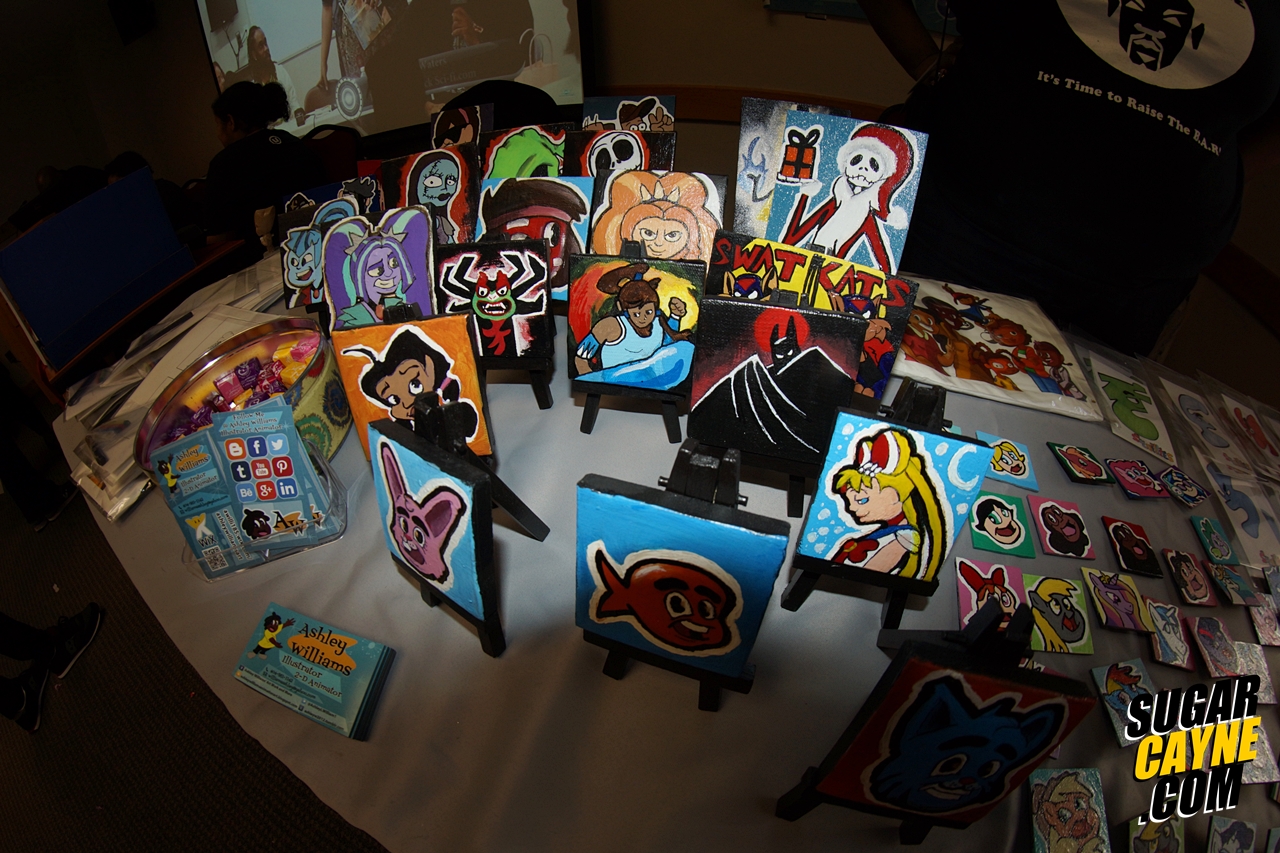 I finally made it back to one of my favorite comic con's this year, ECBACC (East Coast Black Age Of Comics Convention). This year it was held at the Temple University Student Faculty Center in Philly. It was a great event featuring lots of great comic book creators, panel discussions, cosplay and kids activities. Below are some of the photos I took. I wish I had more time to take more.
About ECBACC:
The East Coast Black Age of Comics Convention, originally slated to be called the Pan-African Comic Convention (PAC-Con) or First World Komix Con (1st World Con), is an annual gathering of comic book artists, writers, their fans, and retailers who are interested in discussing, buying, and selling comic books, sci-fi, action figures and related material by and / or about Black superheroes / super-powered characters / adventures. In addition, the Convention also features panel discussions, self-publishing and graphic arts workshops for aspiring creators, and film screenings of works of veterans and amateurs alike. The Convention is held in Philadelphia each May preceded by a reception / awards ceremony. The ECBACC is the first bona fide "Black Comic Book Convention" in Philadelphia, PA, and serves as a replicable model for community-based comic book conventions. The ECBACC has successfully cultivated images of Black super-powered characters and has effectively served as a nexus, conduit and catalyst for Black comic book creators, their colleagues and fans since 2002!
We also offer the Glyph Comics Awards. The Glyph Comic Awards recognize the best in comics made either by, for, or about Black people. ECBACC celebrates the accomplishments that Black artists and writers have made in the comic book industry through engaging and exciting programs
For more information visit ECBACC.com
Flying Lotus – More – (feat. Anderson .Paak) Animated Video (Dirty)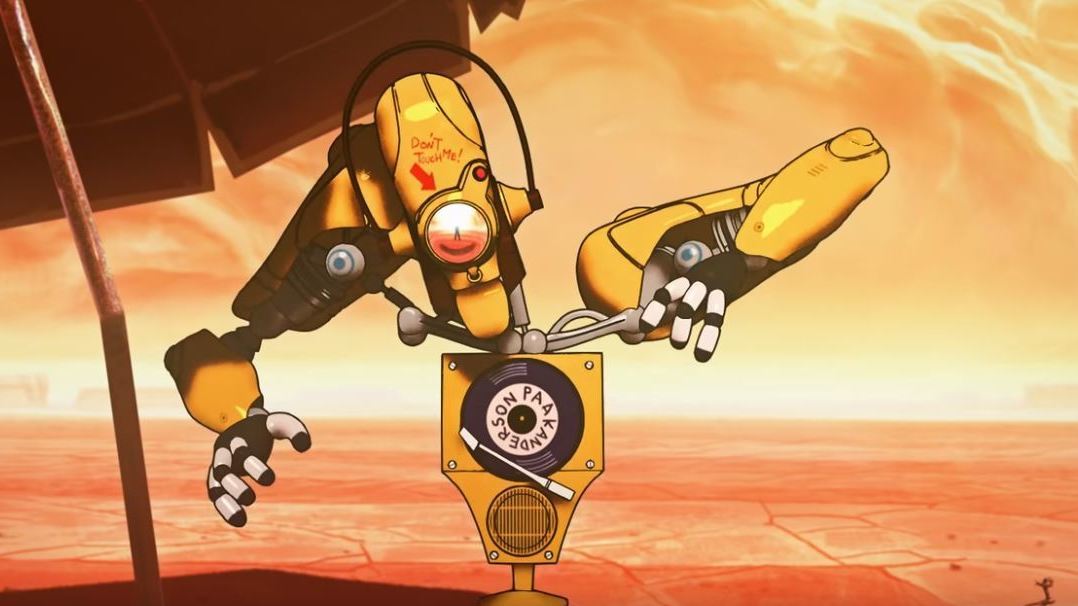 Flying Lotus linked up with Anderson .Paak for one of the flyest HipHop R&B joints we've heard in a min, "More"! The song features .Paak spittin some dope bars over a hypnotic Lotus beat. This is pure vibes!!
The visuals are animated so you already know we were loving it.
About The "More' Video:
Flying Lotus and Shinichiro Watanabe's creative kinship was cultivated while working on BLADE RUNNER: BLACK OUT 2020, the mutual respect led to them collaborating on this video. Watanabe had this to say about their connection – "Flying Lotus' sound and Anderson Paak's rap on this track are just incredible. Their work greatly inspired me to direct this music video for them with some of the finest anime talents in Japan. Flying Lotus is such an amazing talent, so it is a great honor to work with Flying Lotus again after our first collaboration on BLADE RUNNER: BLACK OUT 2022. We like working with each other so much that we are already collaborating on another series project of mine called CAROLE & TUESDAY. Our creative team worked really hard to create this video for Lotus and we hope we did justice to this wonderful new track. Please enjoy!" From the new album 'Flamagra' out May 24 on WARP.
Check out the full audio version of "More" below:
REENO Studios Nike Air Force 1 Andy Warhol Kicks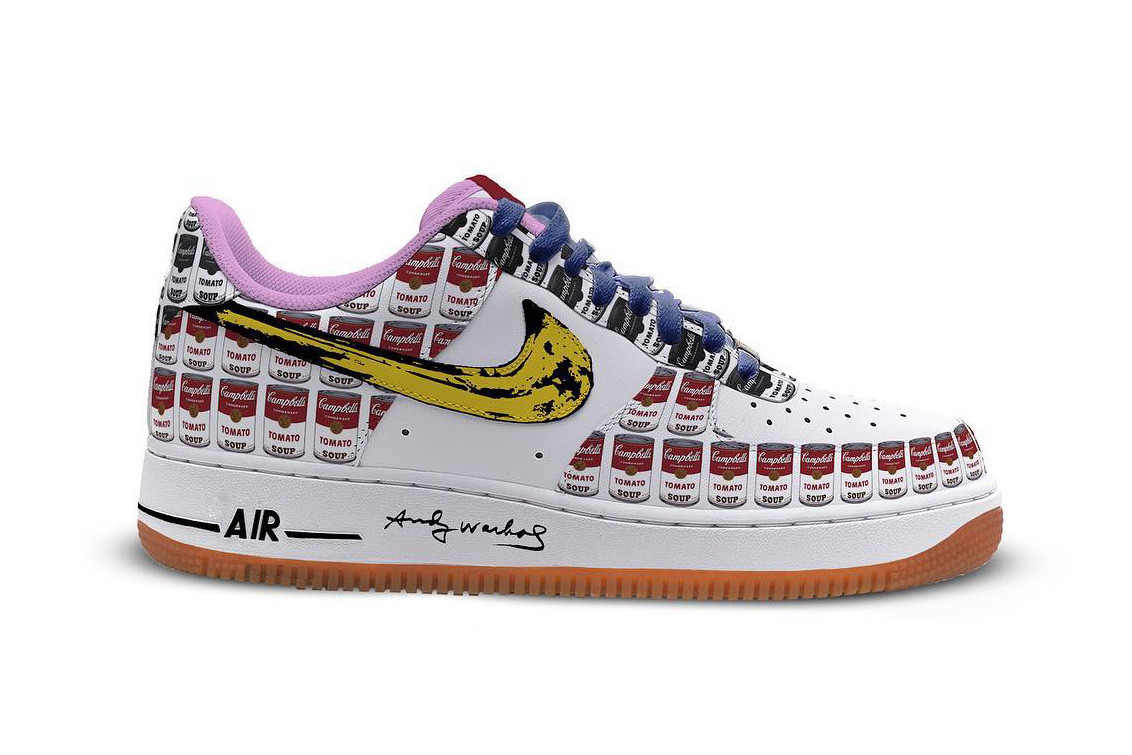 The folks at REENO Studios recently dropped images of their mock up pair of Andy Warhol inspired Nike Air Force 1's. These AF-1's feature Warhol's classic works: Campbell's Soup Cans all over the the upper panels. Unfortunately the only soup can out of the 32 can's from the original piece shown on the kicks is Tomato Soup. The Swoosh is done as a tribute to the Velvet Underground & Nico's banana album cover done by Warhol. in the form of Nike's Swoosh logo.
Other features are Andy Warhol's signature on the midsole, a pink lining and blue shoe laces.
Currently this is just a rendering so hopefully the actual release will feature more if not all of the 32 soup cans!