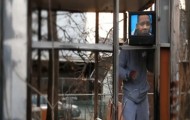 Song: Why
Artist: Reks feat. Styles P
Directed by John Wolf
Album: Rhythmatic Eternal King Supreme
Beat produced by Alchemist
Follow REKS: http://twitter.com/#!/THEREALREKS
Dope song, I'm loving it !!!! You can't got wrong with Reks, Alchemist and Styles P!! But I really wish heads made clean versions of their songs.