I been meaning to post this banger by Spittin In Da Wip alumni Phase One and Asa Buchanon for a min now. This is the 2nd music video off of the "Phase One & Asa Buchanon Presents: Bugnanas" album which is available now on iTunes and AmazonMP3, this joint goes hard 4sho! The video was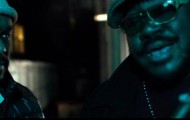 directed by Azziedirect.
See more HipHop videos on our HipHop Channel.