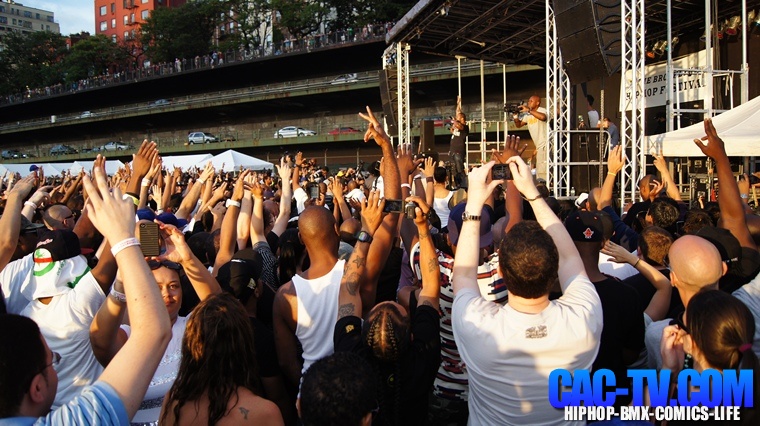 This years Brooklyn HipHop Fest show was different in so many ways than last year. First it was in a different location further west from the Brooklyn Bridge in a big open space by the boardwalk, It didn't really get packed until around 5pm, there was only one main stage and way less
performances than last year, there were way more vendors this year and there was even an act that was less HipHop and more rap that performed this year too. The vibes were still good and there were a bunch of good people at the event but it did seem like there were less emcees in attendance than last year too unless they were all hanging out in the VIP area. Of course Busta's show was the highlight with his now Historic performance with his crew Charlie Brown and Dinco D AKA Leaders Of The New School back together after 18 years!!! Then to cap off the show L.O.N.S. and A Tribe Called Quest performed The Scenario!!!  Other Highlights of Busta's show was when he brought out HipHop Legends Slick Rick, Lil Fame Buck Shot and Smif-N-Wessun during his set.
Below is my photo gallery from the BHHF, I took a bunch of pictures around the vendor area and I got a few classic "Look Away" pictures..enjoy!
[nggallery id=37]