We're big fans of the promo art that we're been seeing from the comic Tephlon Funk. Artist David Tako really knows how to make his images pop and they have people amp'd to see more and to find out more about the character.
The master mind behind Tephlon Funk is artist/writer and Queens native Stephane Metayer. He's been busy promoting the comic/brand all year in a promotional push to lead up to his Kickstarter which just went live today!!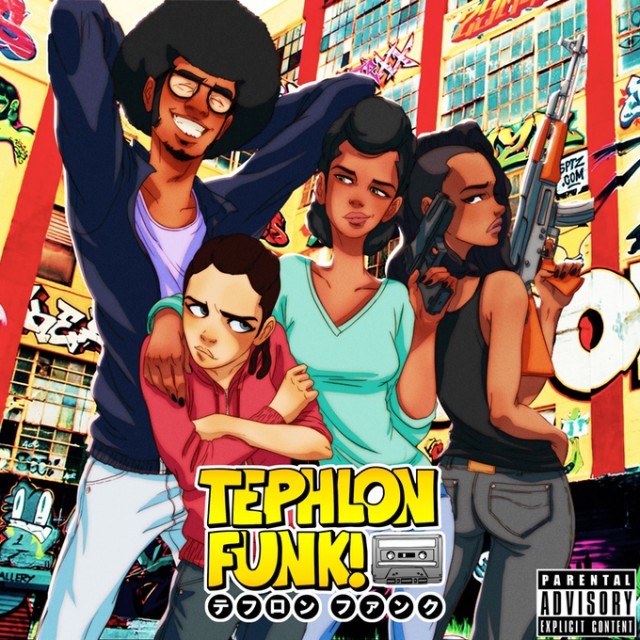 We'll give you quick "About" for Tephlon Funk but please check out the kickstarter page, there's lots of details and some awesome perks if your interested in supporting this great project!
About Tephlon Funk:
A series that I came up with over 11 years ago while I was still in High School. It's an incredible story about a troubled teenage girl who runs into someone that changes her life forever. The events that take place not only changes her outlook on life but also gives her the inner strength she never knew she had.
The main protagonist is 14 year old Inez Jozlyn. She was born and raised out in Queensbridge, a rough housing project in the New York City borough of Queens. The title "Tephlon Funk!" means in order to overcome obstacles in life, you need to be strong and stand out among the crowd.~Stephane Metayer