For all you flat pedal mashers looking for a fresh pair of pedals to shred on, check out these new Mesa MP pedals from Fyxation.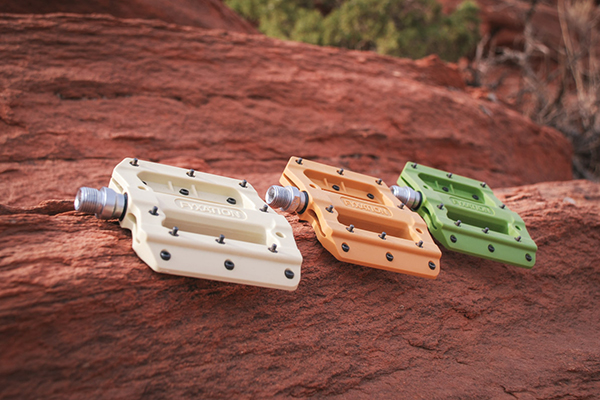 "The desert Southwest is filled with amazing vistas, stunning scenery and some of the best mountain biking that can be found anywhere in the world. The Mesa MP Desert Series was inspired by the amazing colors that can be found in the desert and pays tribute to the biking meccas of Moab, Fruita and Sedona. These nylon replaceable pin sealed bearing thin bodied pedals are ideal for riding anywhere in the Colorado Plateau and beyond. The earth tone colors stand out in a crowded pedal market where bright/flashy colors rule and they are a great addition to any bike where subtle hues are the goal."
~Fyxation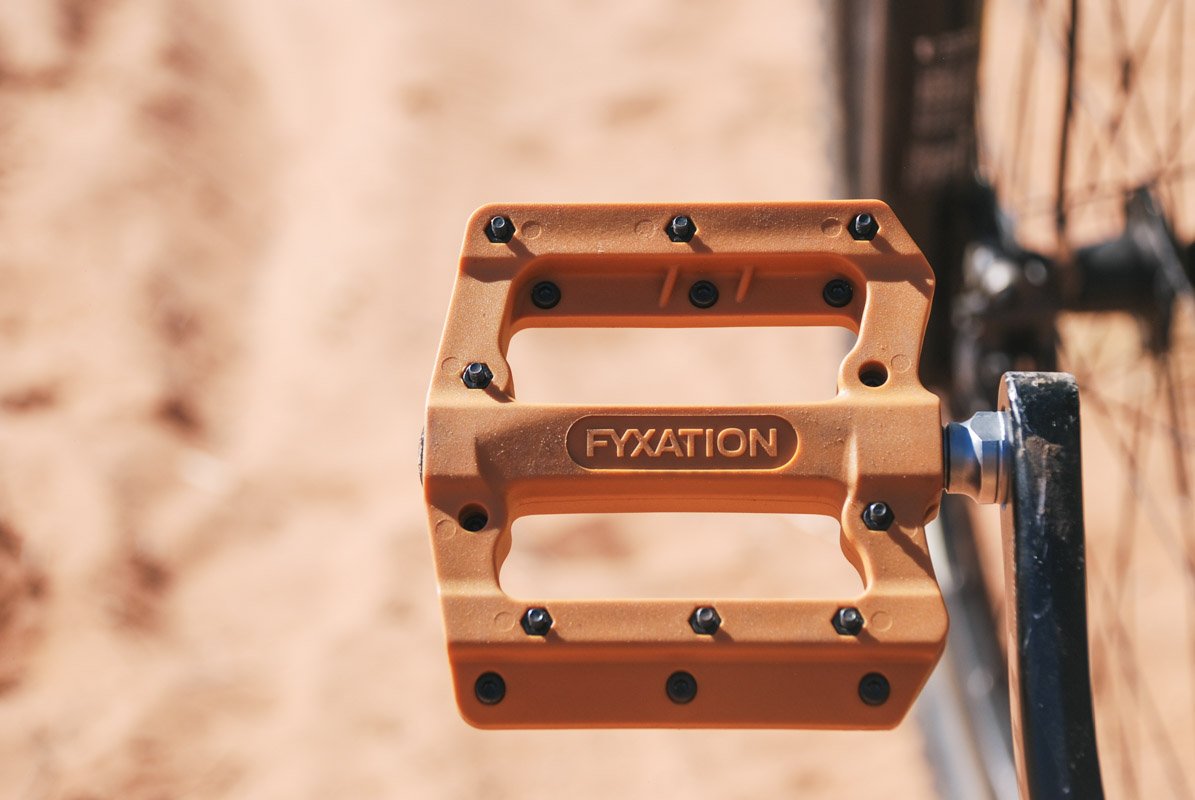 PEEP THE STATS:
-High impact nylon body built to take abuse.
-Smooth running sealed bearing and DU bushing with cro-moly spindle
-Nylon body that doesn't suck heat out of your feet like alloy pedals do (hint hint fat bike riders)
-Installs with 15mm open end wrench or 8mm hex wrench
-Replaceable steel pins for added grip
-Pin Spec – M3x0.5 x 7.5mm
-Spindle thread: 9/16″
-Height: 14mm
-Width: 105mm
-Weight: 351g/pair
-Color: Black, Green, Blue, Red, Orange and Purple
We're loving the earth tone colors of the Desert series and we also liking that you can use either an allen key or wrench to put on the pedals. These pedals are nice!!