(Exclusive) 2019 Mongoose Title – Elite Series – BMX Racing Complete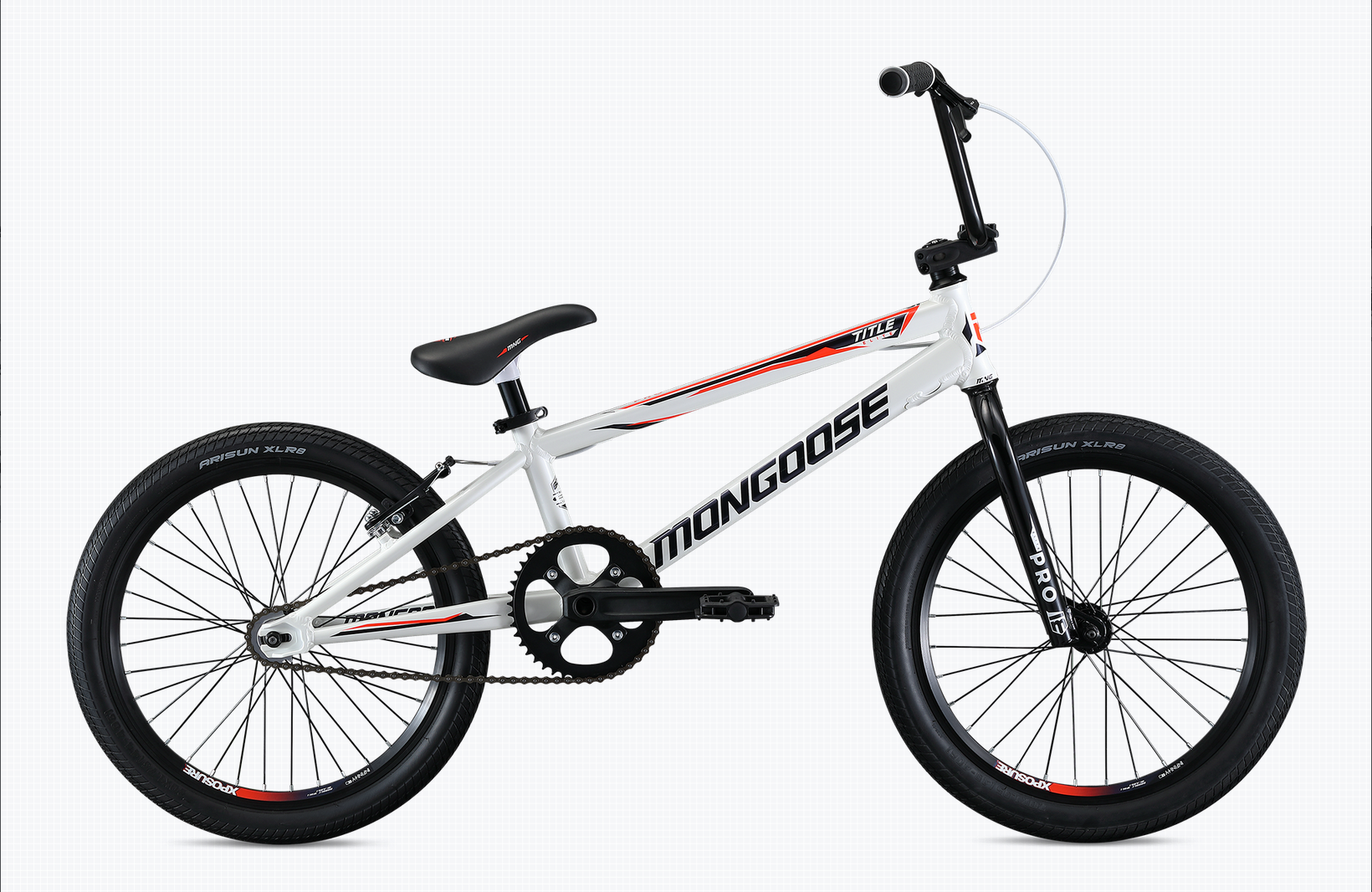 Legendary BMX Brand Mongoose had a successful and much talked about return to the BMX Racing scene with their super affordable "Title" complete series and now they're taking it a step further with the 2019 Title ELITE! The Title Elite takes the already awesome Title frame and upgrades it to elite level BMX racing quality. The stock parts also get a nice upgrade, Here's what we know so far…
1. The Title Elite will be coming in 3 sizes:
-Pro (20.75)
-Pro XL (21.26)
-Pro XXL (21.73)
2. The will only be available as completes
3. The Chainstay length with be a tad longer than the original title at 14.33
4. The bars and forks will be chromo on the Elite
5. The new cranks will be 2 piece this time and they will also be chromo
6. New extruded tubing is used on the frame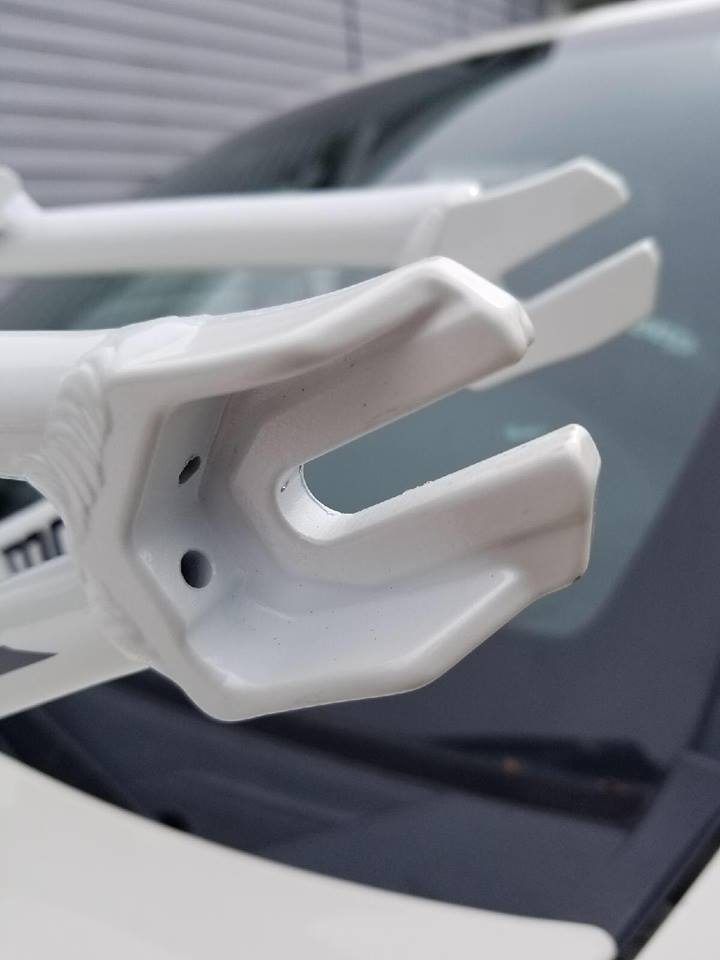 7. The dropouts get upgraded to the beefed 3d style for increased stiffness
8. BB86 Bottom Bracket
9. Flaired out seat tube
10. New colorway, White with orange and black decals
11. Price $450
12. Sealed cassette and sealed front hubs
13. Lock-on grips
Pretty awesome!!
You should be seeing the La Revolution Cafe team riders shredding the BMX racing tracks on the Title Elite really soon! Be sure to follow them on Facebook
We're super excited to see the Goose getting more involved in the BMX racing scene and we look forward to seeing these new Title Elites on the tracks this summer!
Now the previous Title line will still be available but for 2019 they will be getting the updated race decals and will be available in Blue. Wait a min. The last time we saw a Blue Mongoose racing bike was on the legendary, first generation Solution. Could the new blue colorway be a little tribute to the Solution?? OH SNAP!!
Sunday Bikes, Model-C 24″ But It Feels Like A 20″
We're loving the look of the 2018 Sunday Model-C 24″!! It's a BMX cruiser with a bottom bracket height so high it looks like a 20″. Not only that it's actually designed to feel and handle like a 20″! So if you ride both 20 and 24″ you have no problems going between bike sizes. Pretty dope!!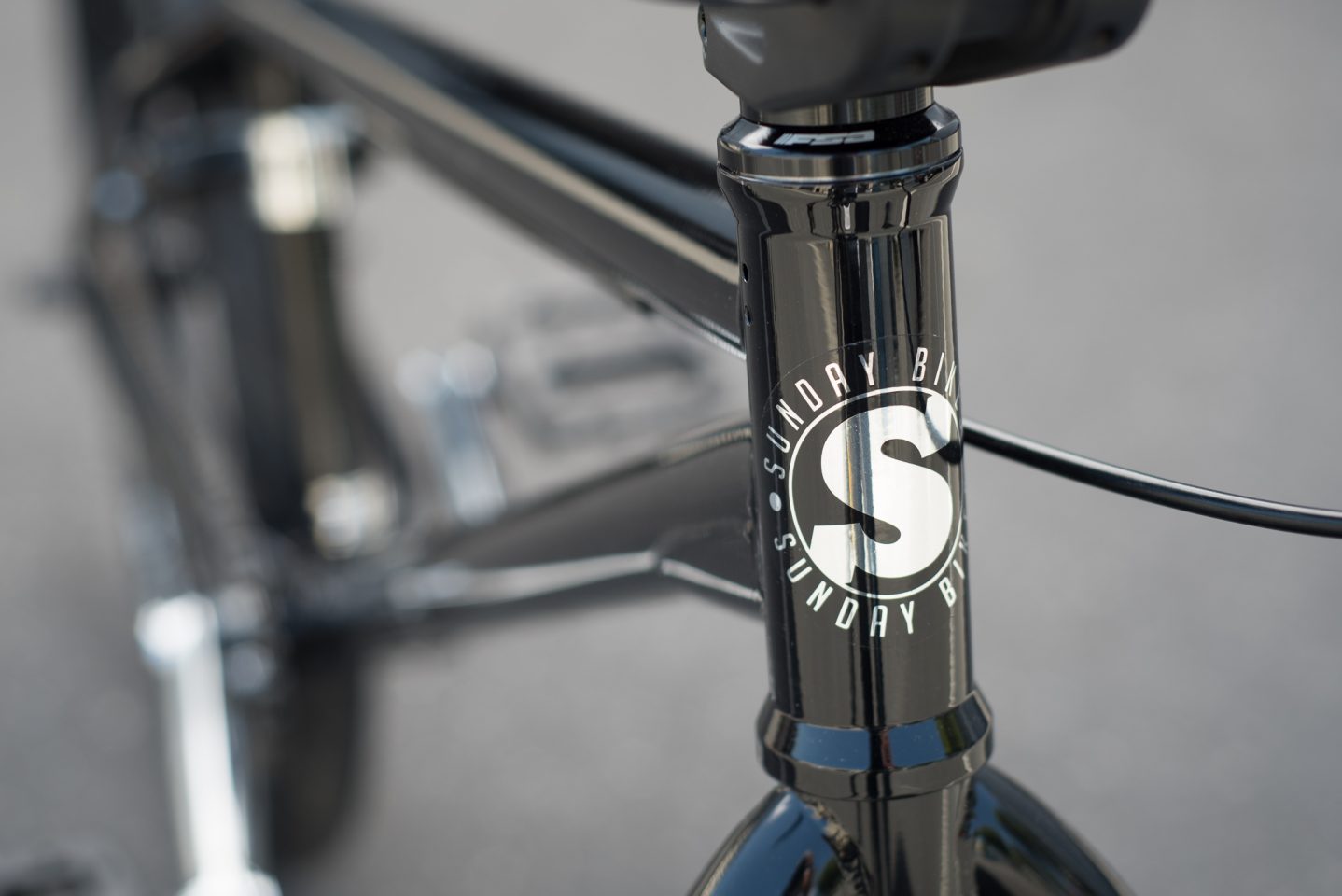 Peep the stats:
-24″ Specific Geometry
-Sealed Front and Rear Hubs
-Odyssey Pursuit OEM 24″ Tires
-Odyssey Springfield Brakes
-Sunday Cloud Tripod Seat
-Odyssey Twisted PC Pro Pedals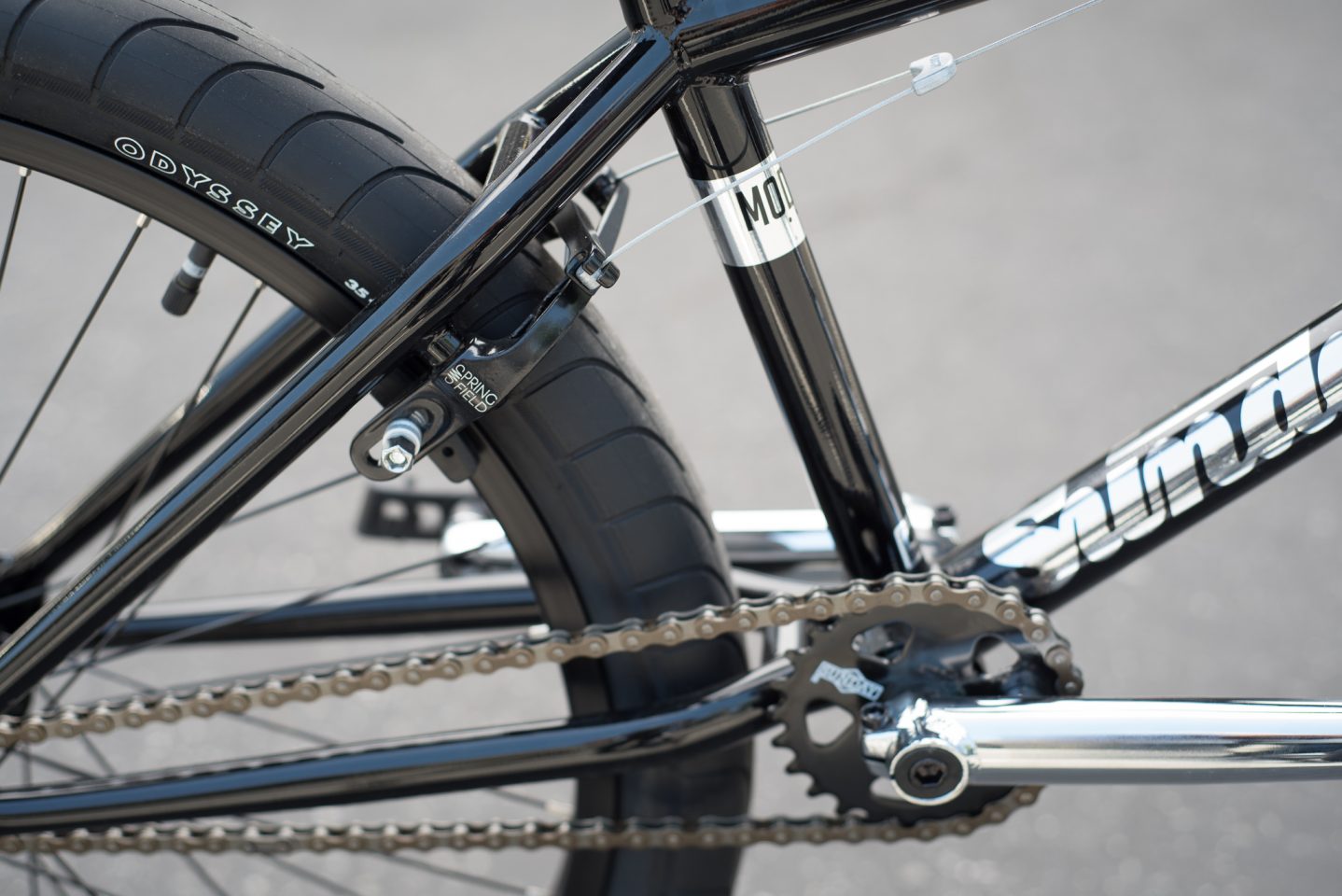 Full Parts List
Frame: 22″ TT, Chromoly Down Tube and Head Tube
Fork: 24″ Fork w/ Chromoly Steerer Tube and Dropouts
Handlebar: 24UMPH XL Replica 7.75″Rise, 28″ Width, 12° Backsweep, 4° Upsweep
Stem: Sunday Freeze Top-Load Stem 52mm
Headset: Sunday Integrated
Headset Cap: Sunday M16 AL Pre-Load Bolt
Brake Lever: Odyssey Springfield
Brake: Odyssey Springfield
Brake Cable: Odyssey Quik Slic
Grips: Odyssey Pursuit
Seat: Sunday Tripod
Seat Post: Tripod, 200mm long
Seat Clamp: 28.6mm w/ Sunday Logo
Sprocket: 25t Steel
Cranks: 175mm Tubular 3pc
BB Parts: 19mm Sealed Mid
Pedals: Odyssey Twisted Pro PC
Rims: Sunday Lightning 24″ Rim 36H
Front Hub: Sealed, 36H, Female 3/8″ Axle
Rear Hub: Sealed Cassette, 36H, 9T Driver
Spokes: 14G Steel Black
Tires: Odyssey Pursuit OEM 24″ x 2.20″
Chain: KMC Z510H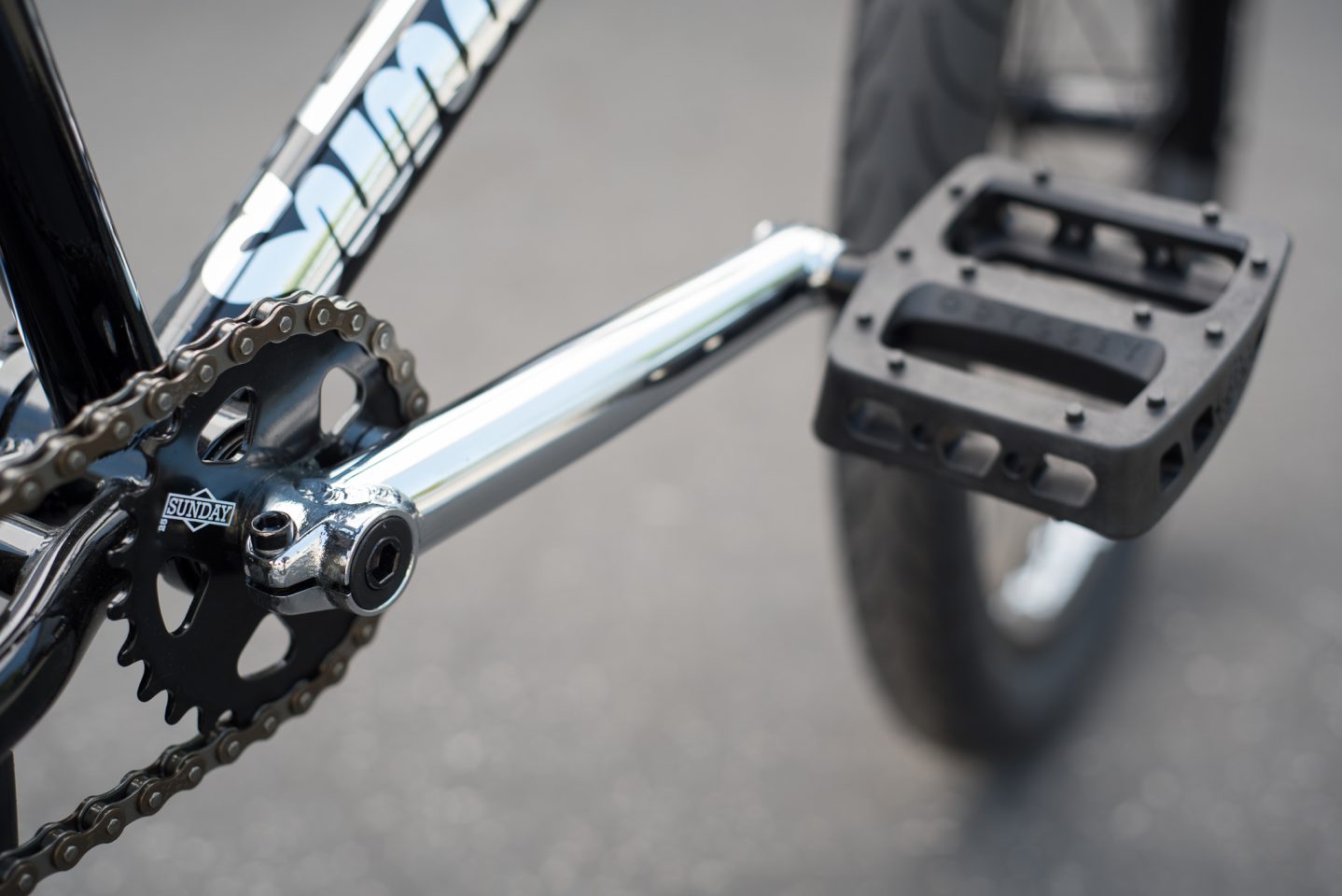 Geometry
FRAME
Top Tube Length: 22″
Head Tube Angle: 74.5°
Seat Tube Angle: 71°
Chainstay Length: 14.625-14.875"
Bottom Bracket Height: 13.75″
Standover: 9.25"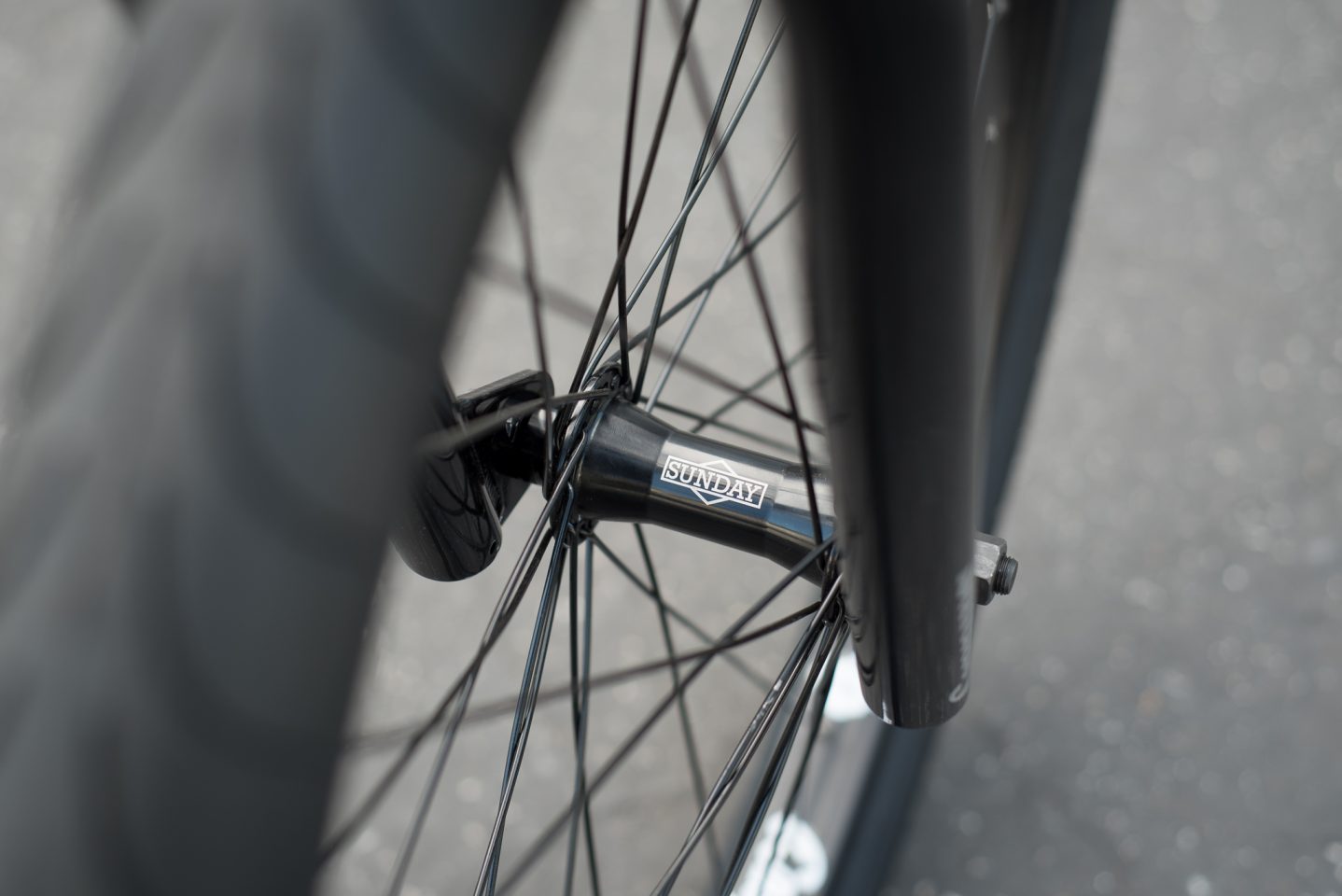 HANDLEBAR
Rise: 7.75″
Width: 28″
Backsweep: 12°
Upsweep: 4°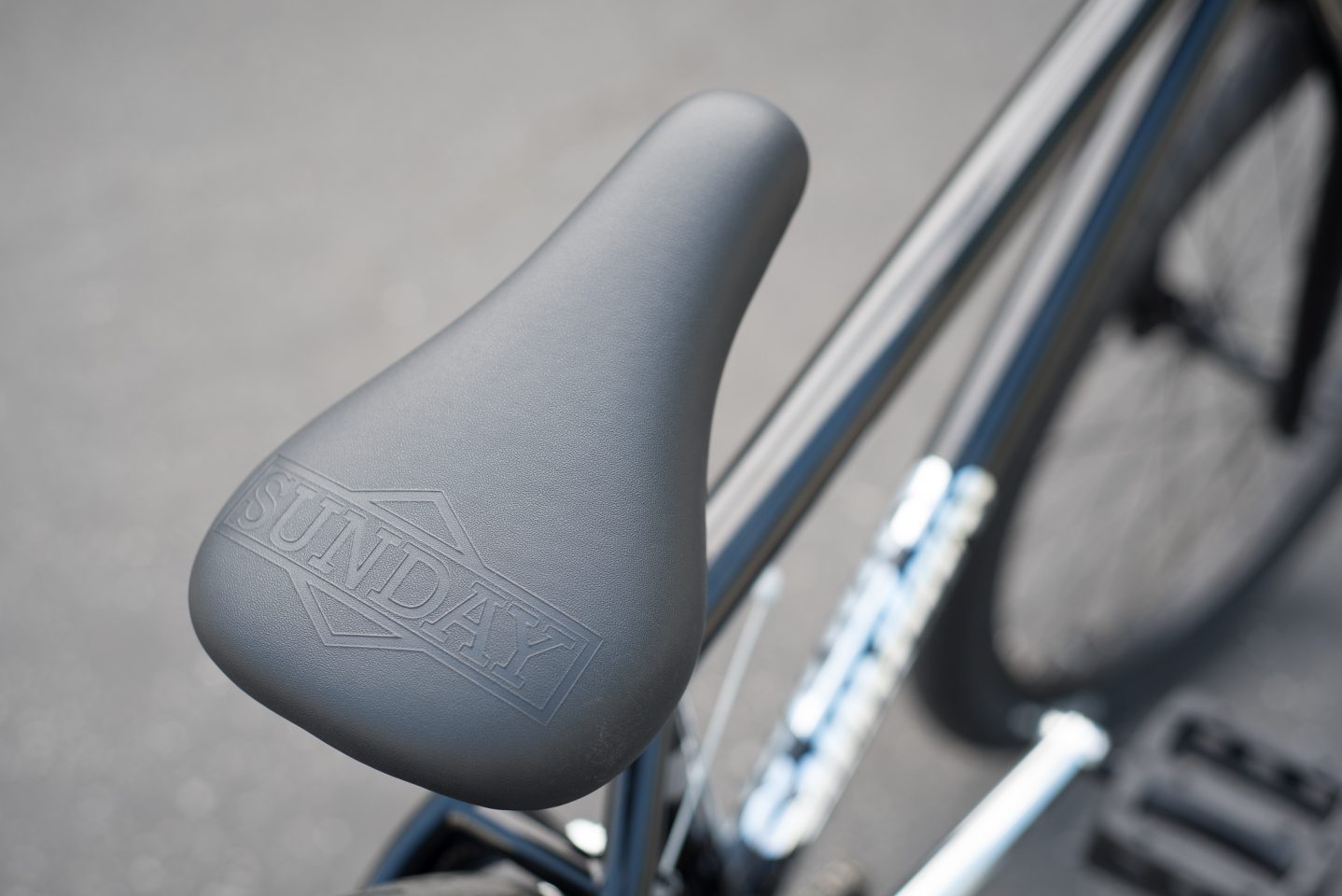 BIKE WEIGHT
With Brakes: 28.48lbs
Colors
Black
For more info visit SundayBikes.com
Stolen Brand 2019 ZEKE XLT 26″ Complete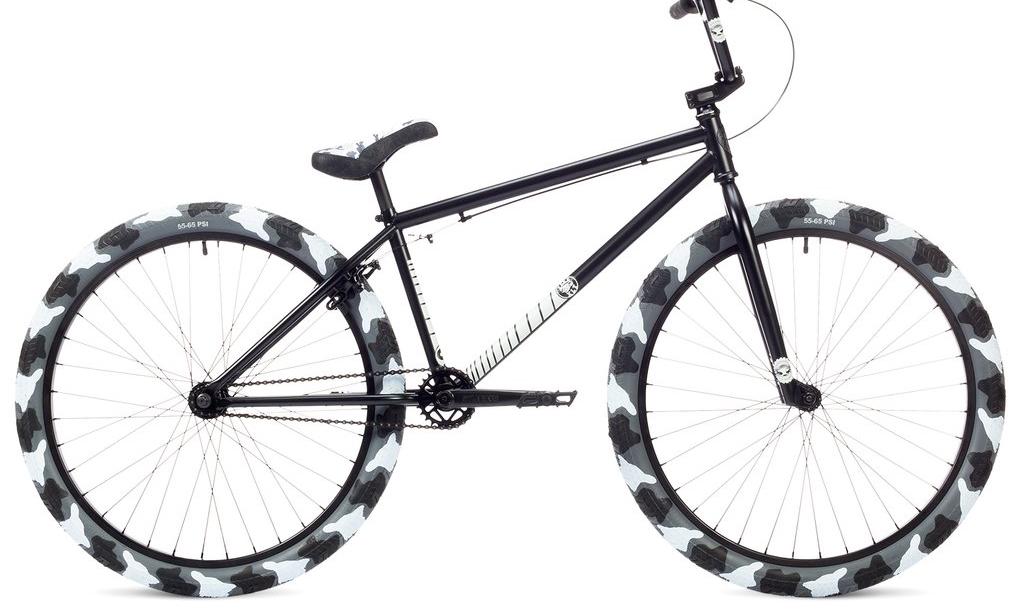 We're loving the look of the 2019 Stolen ZEKE XLT 26″ complete!! The Zeke XLT is designed to be a big bike that handles like a 20″er. Visually it looks like a big BMX bike with it's high bottom bracket height and steep head tube angle. This bad boy is meant for riding the streets, the trails, cruising and maybe even the track! Some of the other main features on this bike is it's all Chromoly, everything on the bike is 100% sealed, 48 spline cranks and a new longer 300mm Pivotal post.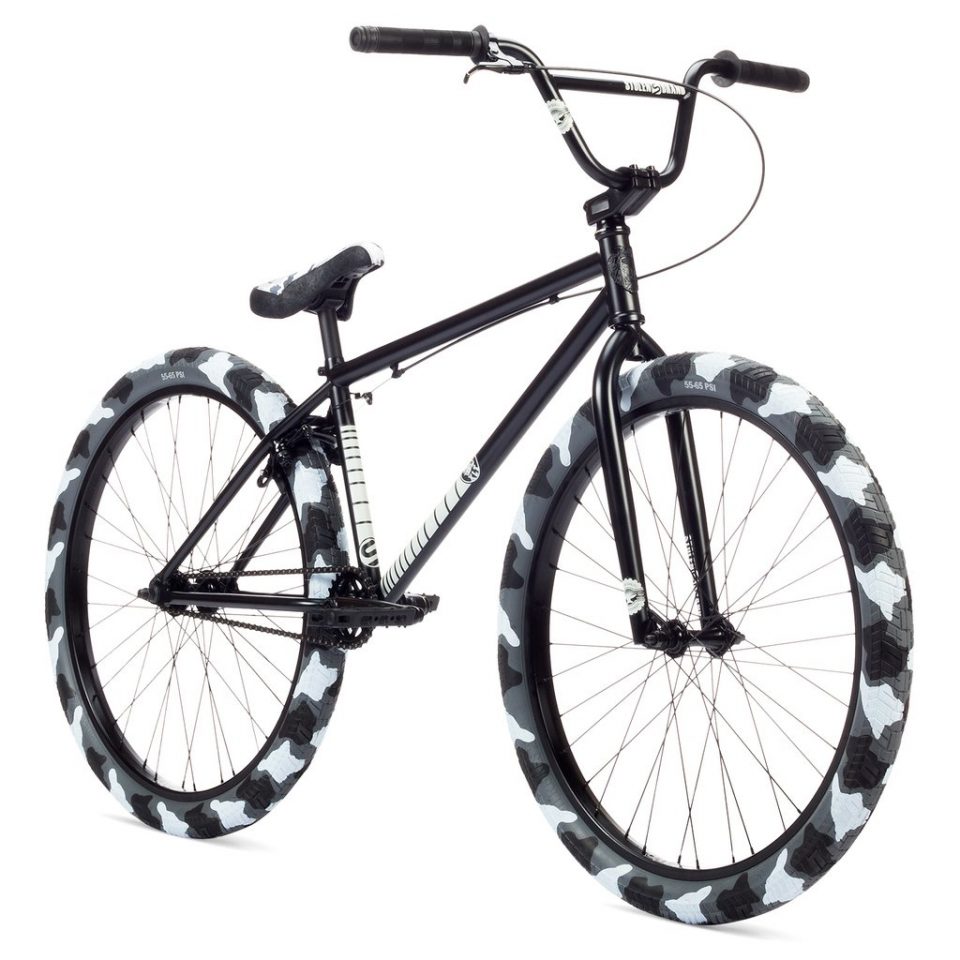 Peep the stats:
Frame: 100% ChroMoly Frame w/ S-Bend Chainstays for Bigger Tires
Fork: 100% Chromoly Fork w/ Tapered Legs & One-Piece Steerer w/ Compressor Topcap
Bars: Zeke 2-Piece ChroMoly, 6.75″
Grips: Stolen Team Flanged, 165mm
Barends: Stolen Vortex
Stem: Stolen Stratos 52mm
Headset: Fiction Savage Sealed Integrated w/ 15mm Alloy Bearing Cover
Brake Lever: APSE Alloy w/ Hinged Clamp
Brakes: APSE U25 Alloy U-Brake
Cranks: 48 Spline Tubular ChroMoly Arms w/ ChroMoly Spindle, 175mm
Sprocket: 6061AL, 25T.
Bottom Bracket: Fiction Savage MID 19mm
Pedals: Stolen Thermalite w/ ChroMoly Spindles
Chain: Z-410, Black
Front Hub: Stolen Rampage Sealed 3/8″ Axle
Rear Hub: Stolen Rampage Sealed Cassette 14mm Axle
Driver: Sealed 11T
Front Rim: 26″ Stolen Rampage 36H (double-wall)
Rear Rim: 26″ Stolen Rampage 36H (double-wall)
Seat: Stolen Kushion Pivotal Seat, Black Waxed Canvas
Seat Post: Alloy 300mm Pivotal post
Seat Clamp: Integrated
Front Tire: 26″ Stolen Joint 2.20″
Rear Tire: 26″ Stolen Joint 2.20″
Weight: Approx 28.25lbs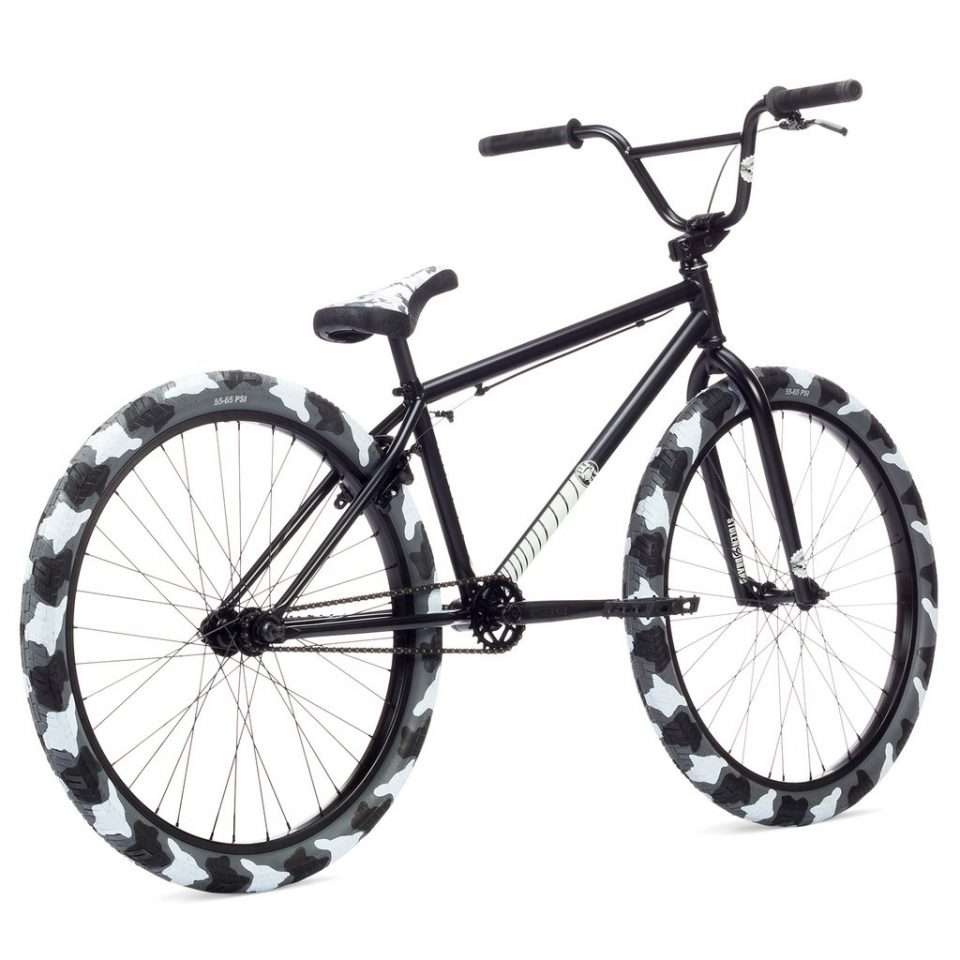 GEOMETRY:
Toptube Length: 22.25″
Chainstay Length: 16.0″ (slammed)
Headtube Angle: 74.25°
Seattube Angle: 71°
Standover Height: 12.25″
Bottom Bracket Height: 13.30″
Fork Offset: 28mm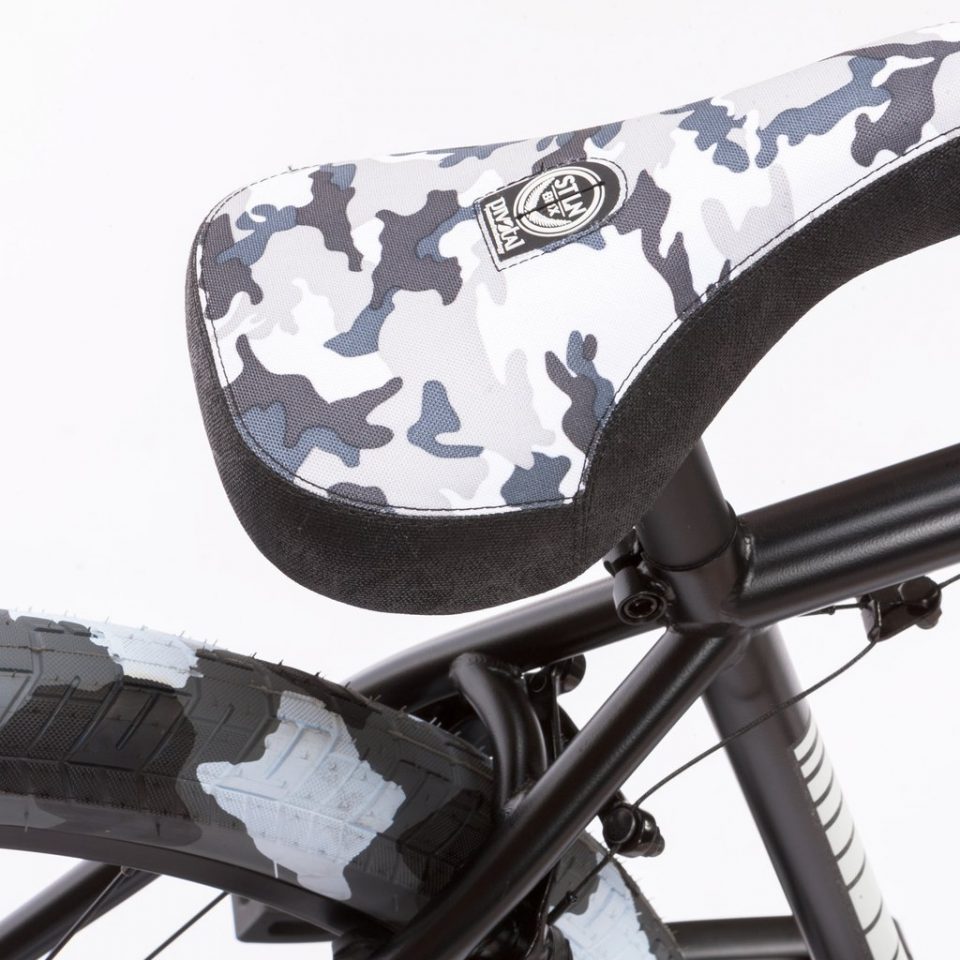 The ZEKE XLT is available in 2 colorways, Black w/ Urban Camo, or Yellow Jacket.
For more info visit StolenBMX.com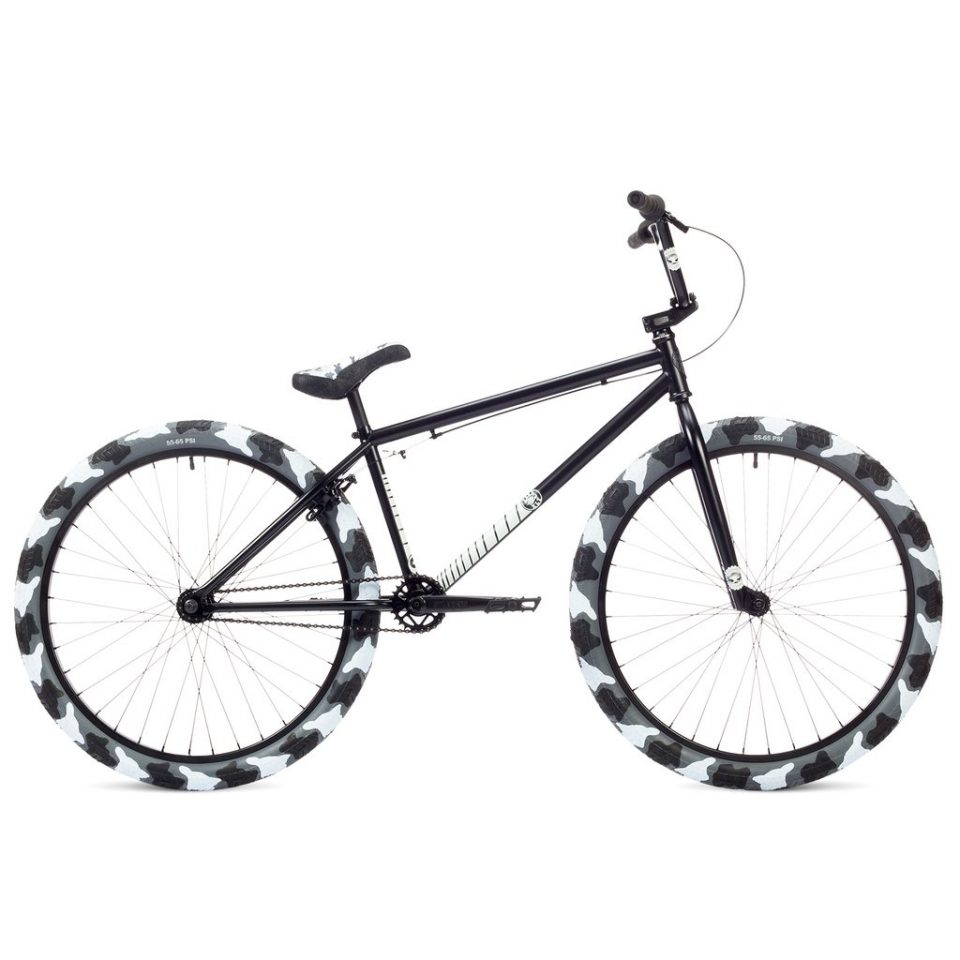 Box Four Cranks, Affordable, Stiff, Light Cranks For The Young One's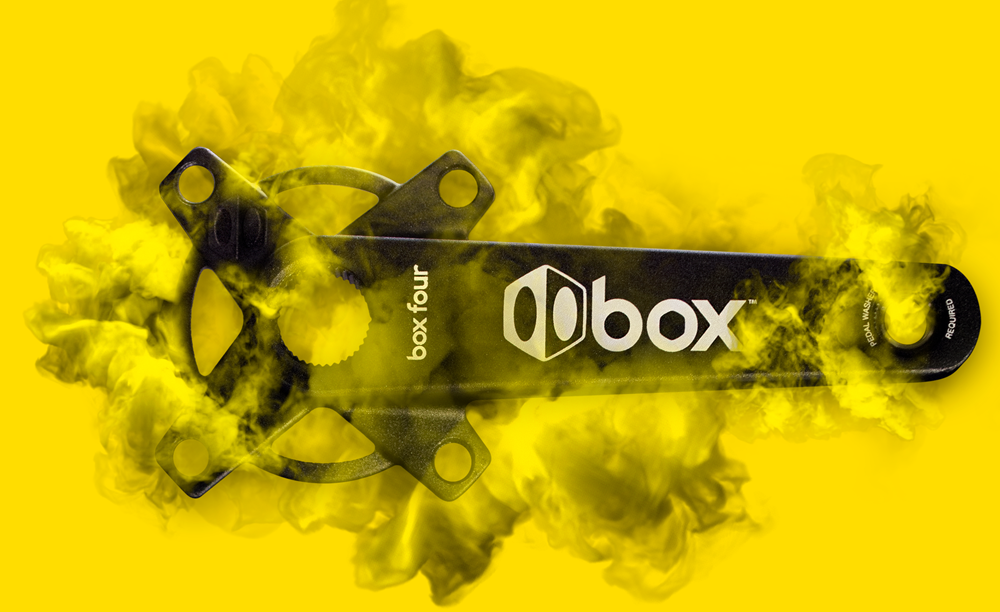 The folks at Box just released their latest BMX cranks called Box Four. These light weight cranks are an affordable version of the brand's top of the line cranks. The sizes range from 160-170 so you know it's intended for the younger riders but these joints look nice!!
Press Release:
"The new Box Four cranks are finally here! At just under 800 grams, These cranks help bridge the gap between our upper tier crank models by providing users with a premium two-piece crankset, in smaller sizes at an affordable rate. The Box four cranks are available in 160mm, 165mm or 170mm sizes, forged from high-strength aluminum and incorporating a 24mm Chromoly hollow spindle and a Euro Outboard bearing bottom bracket. These cranks are compatible with both threaded and press-fit bottom bracket shells (provided you have the proper adapter for your press fit frame). This crankset is designed for BMX riders. Suggested MSRP is $149.99" ~Box Components