Legendary BMX Brand Mongoose had a successful and much talked about return to the BMX Racing scene with their super affordable "Title" complete series and now they're taking it a step further with the 2019 Title ELITE! The Title Elite takes the already awesome Title frame and upgrades it to elite level BMX racing quality. The stock parts also get a nice upgrade, Here's what we know so far…
1. The Title Elite will be coming in 3 sizes:
-Pro (20.75)
-Pro XL (21.26)
-Pro XXL (21.73)
2. The will only be available as completes
3. The Chainstay length with be a tad longer than the original title at 14.33
4. The bars and forks will be chromo on the Elite
5. The new cranks will be 2 piece this time and they will also be chromo
6. New extruded tubing is used on the frame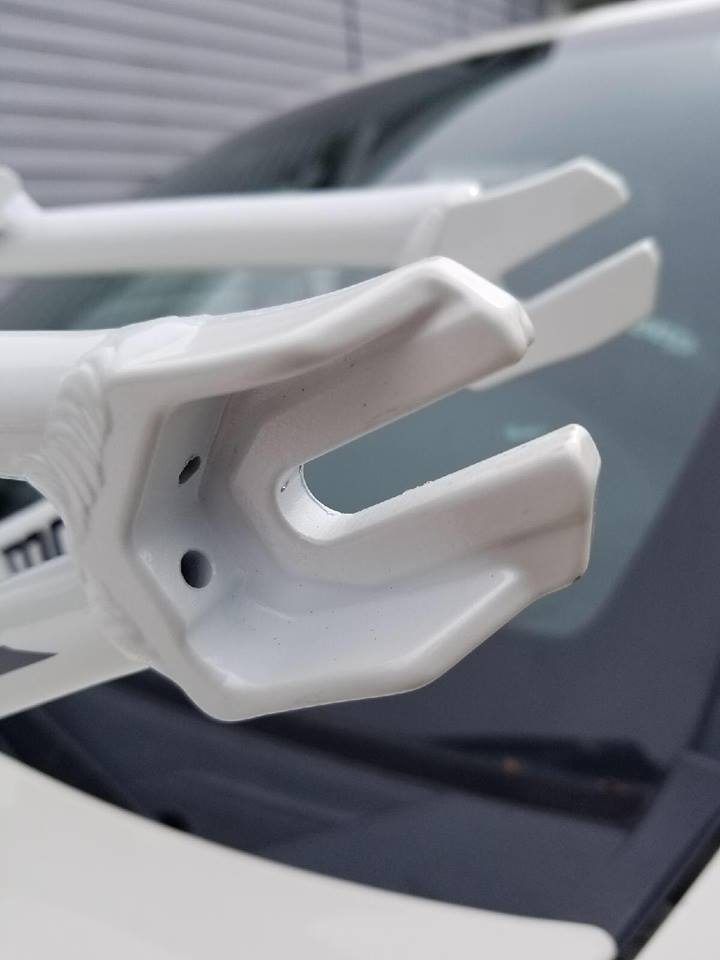 7. The dropouts get upgraded to the beefed 3d style for increased stiffness
8. BB86 Bottom Bracket
9. Flaired out seat tube
10. New colorway, White with orange and black decals
11. Price $450
12. Sealed cassette and sealed front hubs
13. Lock-on grips
Pretty awesome!!
You should be seeing the La Revolution Cafe team riders shredding the BMX racing tracks on the Title Elite really soon! Be sure to follow them on Facebook
We're super excited to see the Goose getting more involved in the BMX racing scene and we look forward to seeing these new Title Elites on the tracks this summer!
Now the previous Title line will still be available but for 2019 they will be getting the updated race decals and will be available in Blue. Wait a min. The last time we saw a Blue Mongoose racing bike was on the legendary, first generation Solution. Could the new blue colorway be a little tribute to the Solution?? OH SNAP!!