I finally finished my review video of the 2018 Truth BMX Main Event Pro XXL frame. This is a high end, elite level, BMX racing frame that has already been proven to handle the high demands of Elite Pro level BMX racing. Amateurs and pros across the globe have achieved plenty of podiums aboard the Main Event.
With all that said…your probably asking, well Why am I even reviewing this frame? Well my answer is this. Each bmx bike or frame have their own unique features. Those features can make a frame or bicycle more suitable (or less suitable) for your riding needs. The difference in top tube length, chain stay length, head tube angle, seat tube angle, seat tube length, bottom bracket height, the material used to build the frame etc, all play a part in how a bike performs.
Now I can safely say that today's elite level BMX racing frames are pretty much all top notch. So it's just the matter of personal preference that becomes the deciding factor on choosing a particular bike over the other. It doesn't necessary mean that one bike is better than the other.
Since the Truth Main Event has already been proven on the track, for this review I decided to focus more on how the frame is for everyday use. Just because it's BMX racing frame, there's no reason that you can't use it at the trails, parks, street or even commuting.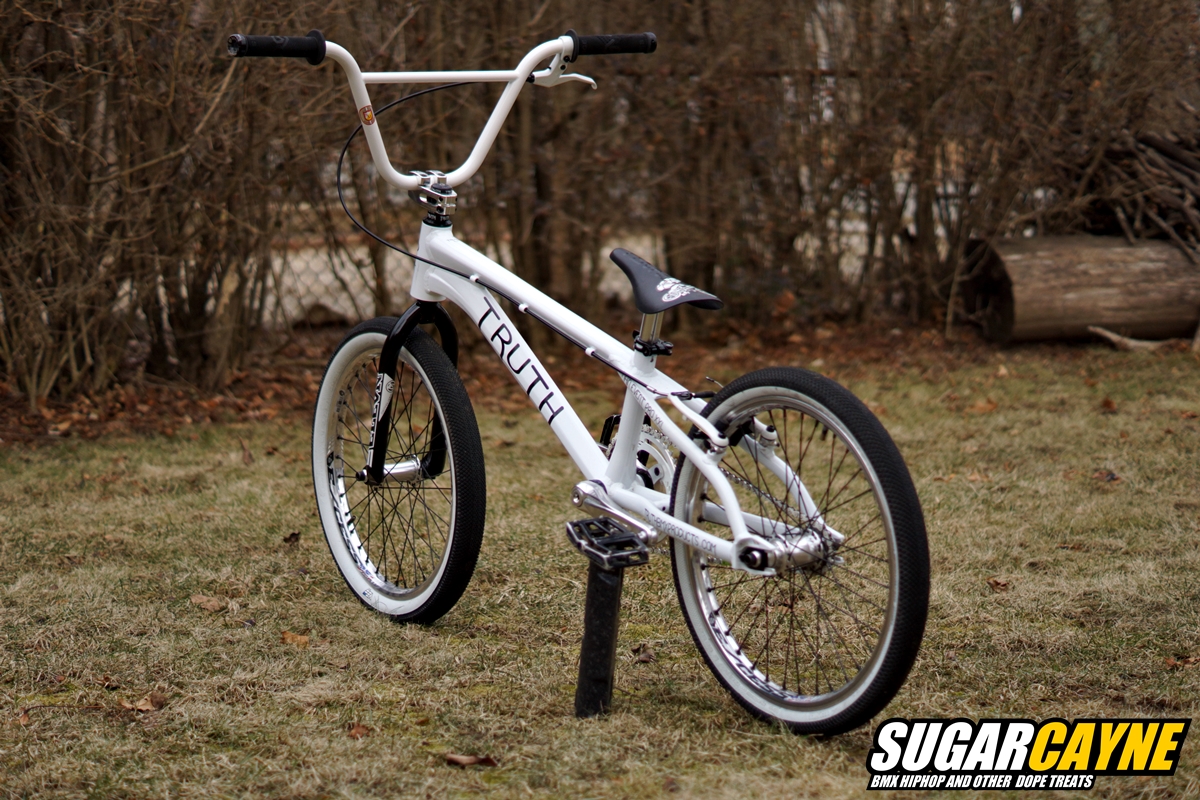 FRAME
So lets get into the some of the features of the frame. The Truth Main Event Pro XXL features a beautifully done Hydro Formed Top tube and Down Tube. It also features an even more defined, unique seat stay bent than the previous model.
The material used for this frame is Double Heat Treated 6069 T4-T6 Aluminum
The tapered head tube, bottom bracket and dropouts are CNC machined.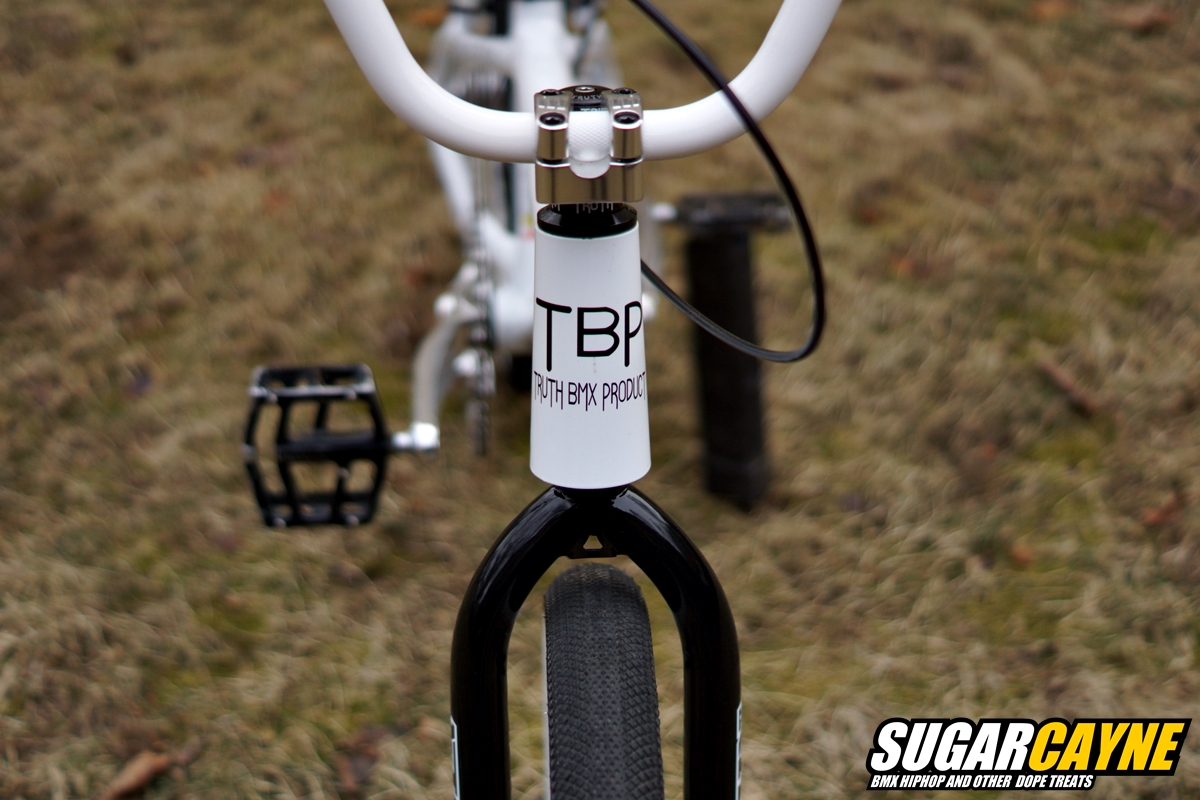 The dropouts are made to naturally fit 20mm axles but it comes with 10mm adapters.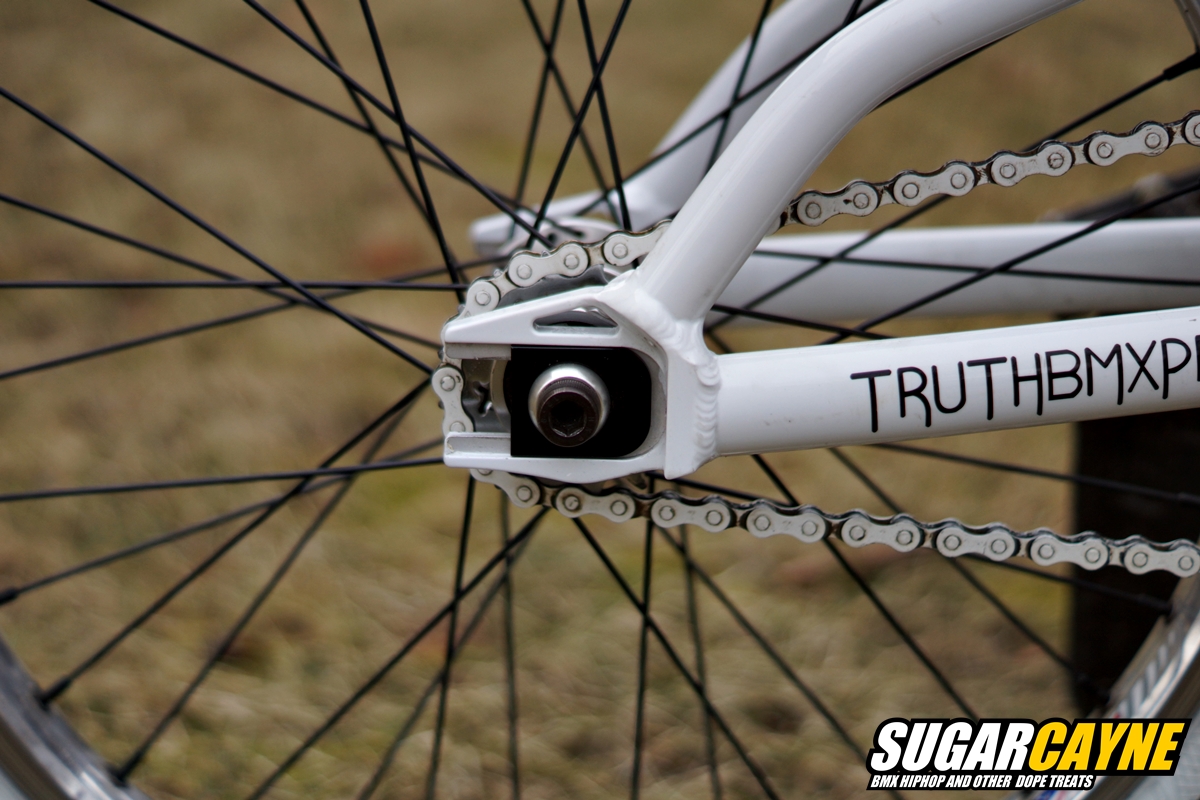 The seat tube is also tapered to reduce frame flex. This is done to improve acceleration.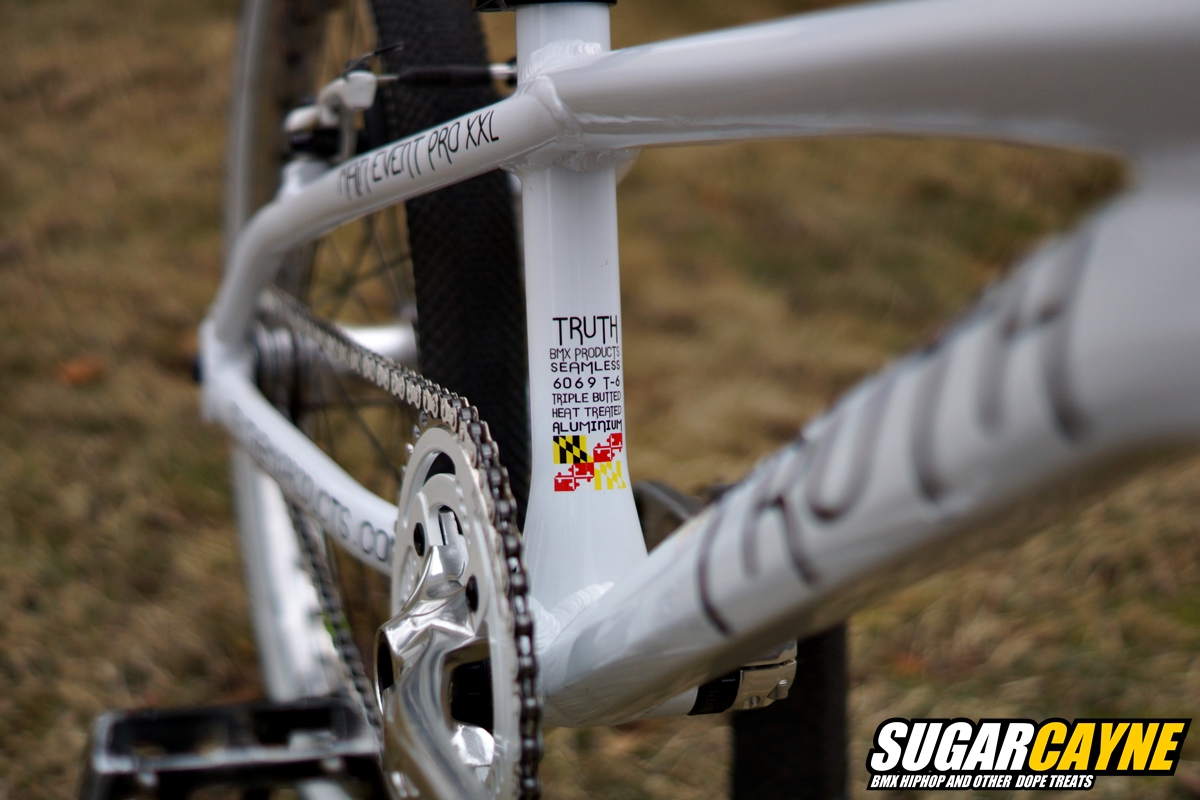 The Down Tube squares off at the bottom bracket to increase rigidity. The frame also features internal chain tensioners.
Top tube on the XXL is 21.75 inches. The chain stay length is a long 15.20inches. The head tube angle is 74.5 and the seat tube angle is 70 degrees.
Parts
The Main Event is currently only available as a frame so for this review I put on a bunch of parts that I already use on my bike.
For my forks I used the threadless 1-1/8th Elevn 8.0 Pro V2's. This is a 100% 4130 heat treated Chromoly fork with a Multi variable thickness in the steer tube. I've been using these forks since my last review and they're still going strong. They're meant for race but they can handle some serious abuse.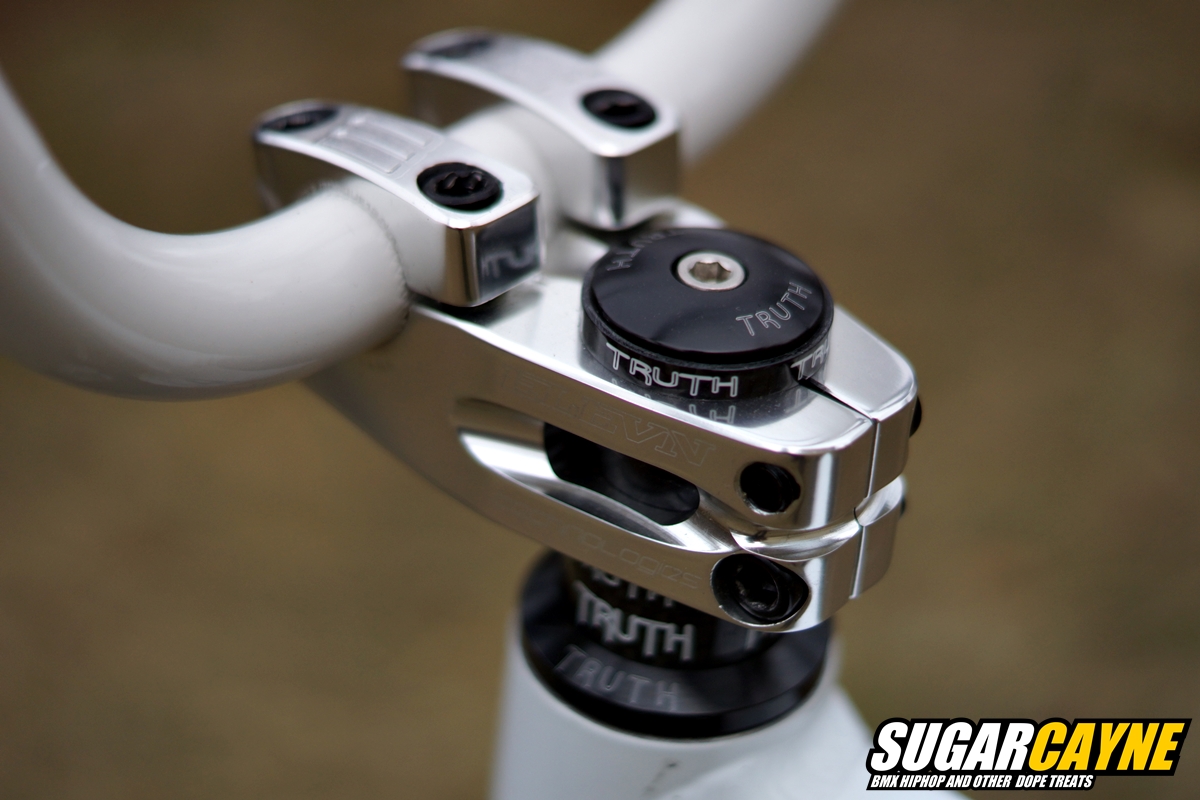 Elevn 22.2mm stem. It's super light, strong and it looks great. I've been using the 6061 CNC'd Elevn stem for several years now. I also used a truth headset and Truth spacers which looks awesome.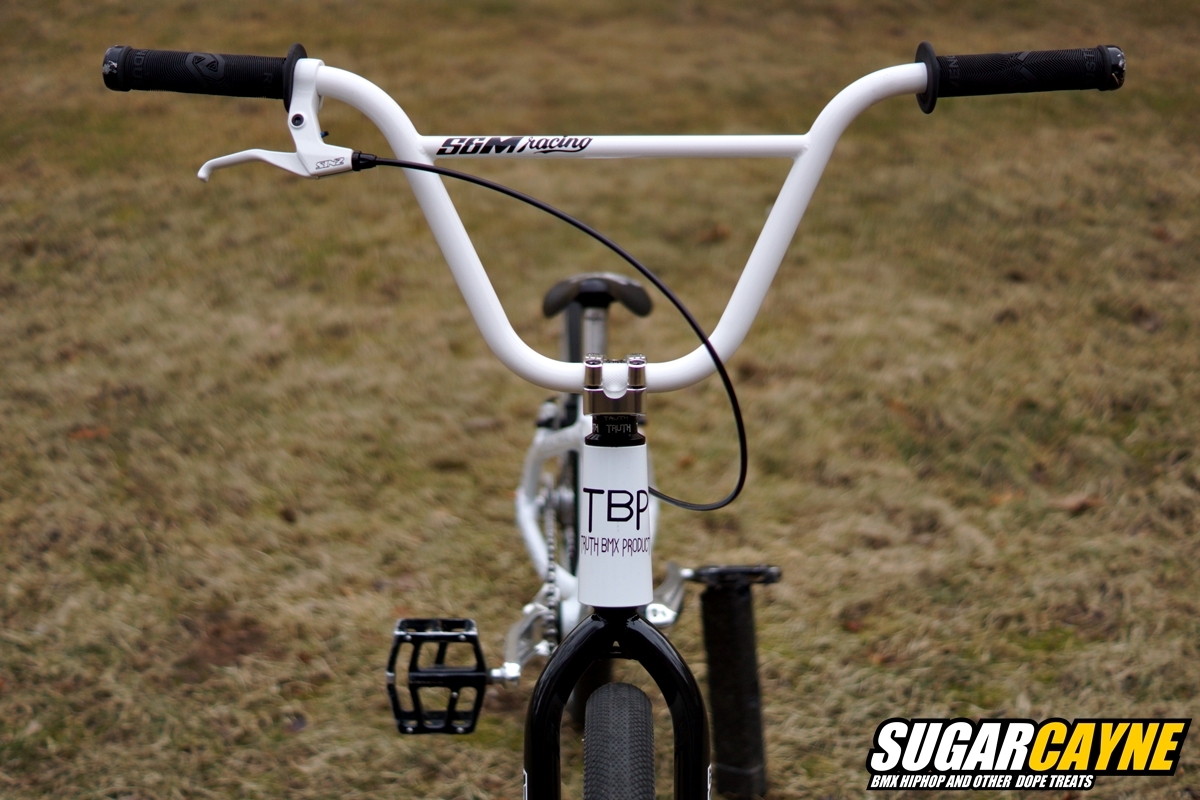 The tall S&M race XLT bars which have a 9.25 inch rise.
For the Wheels I used the stock Excess 351 Cassette Wheel set. I've been using these wheels for some time now and I really like em. I haven't had to put a spoke wrench to them yet.
My tires of choice are the awesome Vee Speedsters. You can beat the look of this frame with those White wall Vees. I've used these tires for a long while as well and I love em. Only problem is it's hard to keep those white walls clean.
The Ecess LSP cranks from my last review were used on this bike. They look great and have been holding up good so far. They did get loose from time to time. I also used the Sanfu Anorexic pedals. I've had this pair for a really long time. I've done plenty of miles with them on various bikes.
For the seat I used a snafu seat/seat post combo. It's light weight and it looks great on a bike. I've given out a bunch of these for my bike fest events. I'm also using a Truth quick release seat post clamp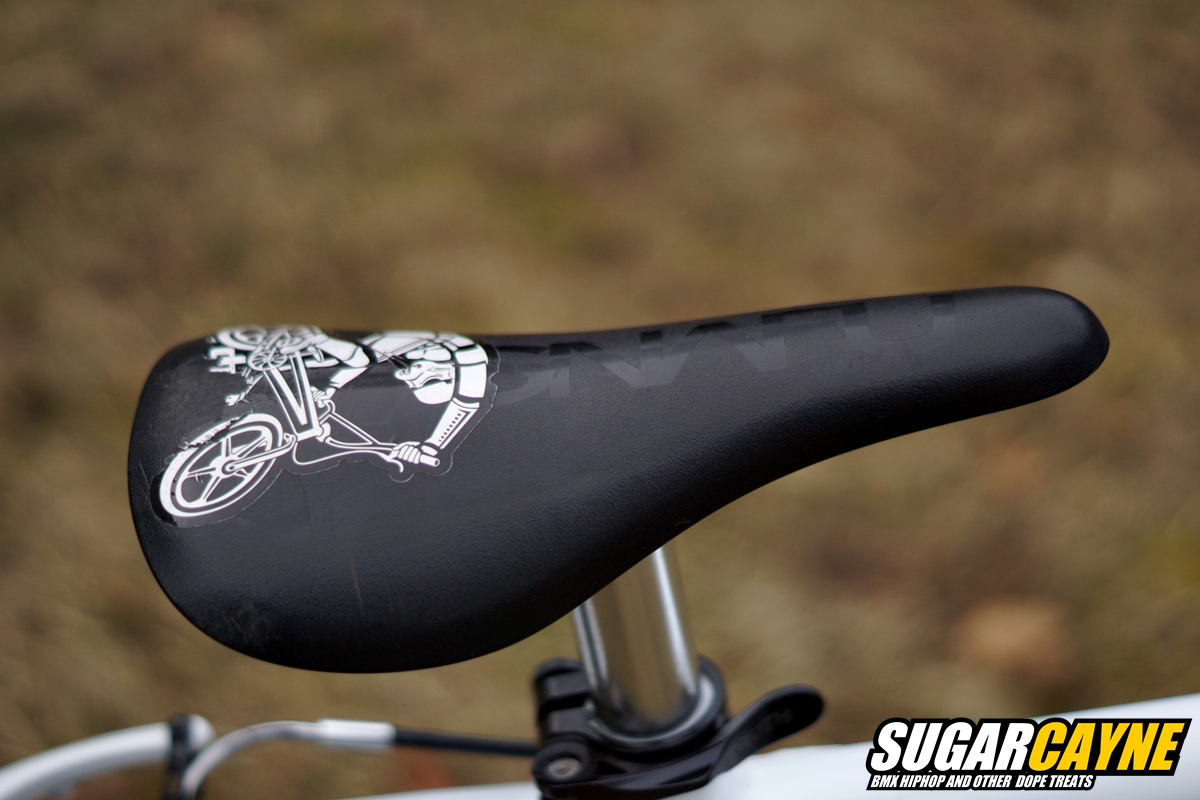 Elevn 4 bolt chain ring. It's made from CNC'd 6061-T6 aluminum with etched branding.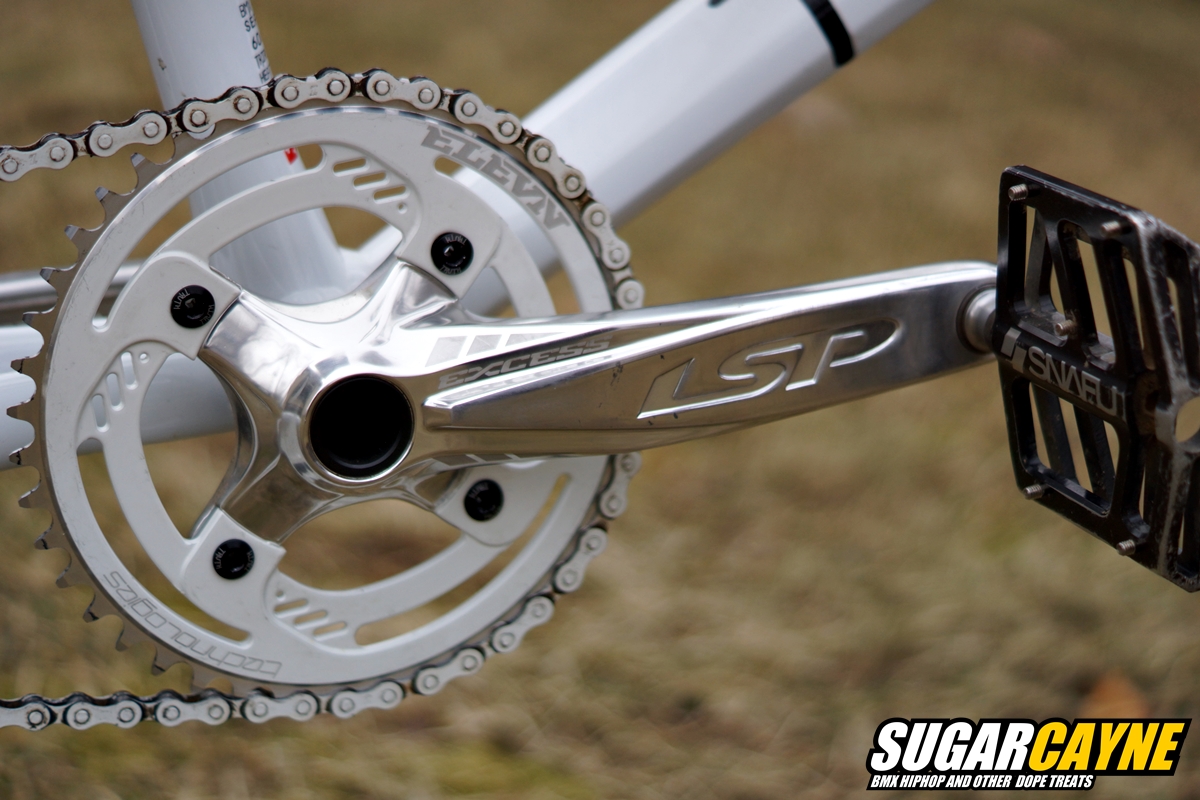 For my brakes I used the Sinz linear brake kit made from 6061 Aluminum. It comes with the lever, v-brakes and brake cable.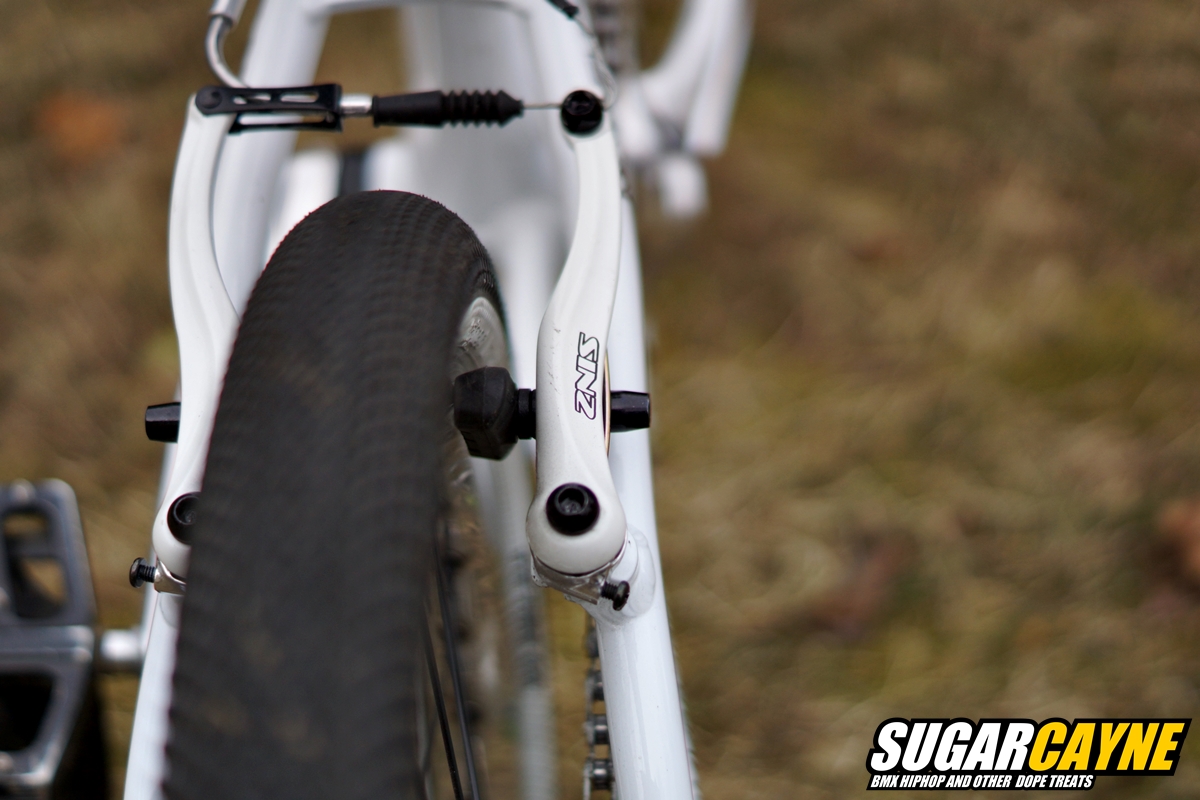 Since It was more about color coordination and style for this build I use a white KMC z410 Chain. Yes it's cheap but it looks so good on this bike and it does its job. The chain had a green link in it because I didn't install the new one yet :).
The Truth Main Event Pro XXL frame is a proven contender among the ranks of the bigger, more well known BMX brands and it is without question that Truth and the Main Event frame are making their mark in the industry.
For more info visit TruthBMXProducts.com