This week Gate 8 released photos of their pre-production KWO1 BMX race frame. British Champion Miguel Gaboleiro and Masters racer Jey Rojas were at Bermingham doing some field testing of the bike before the design is finalized. What really caught our eye on this frame is the boxy rear drop outs.
"The frame has an enclosed rear dropout system with an integrated (if a little industrial looking) disc adaptor and what looks like quite a lot of adjustment. It also has brake mounts, so should be universally compatible with traditional and modern brakes. There is a beefy looking seat tube flared where it meets the bottom bracket for additional stiffness during power transfer. Though the chain stay bridge looked a little on the small side." ~Gate 8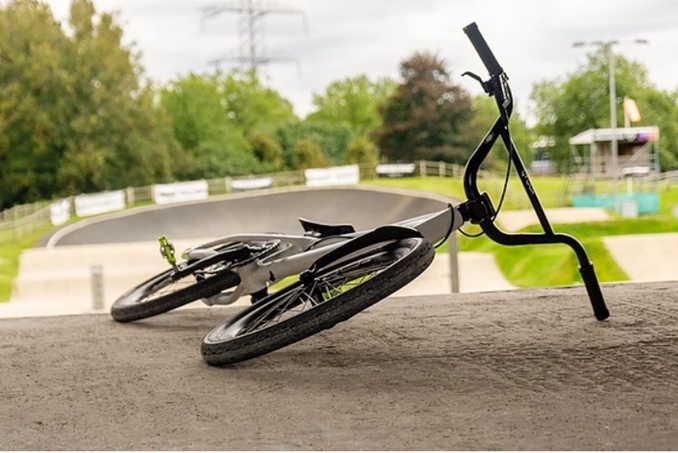 The frame also features a tapered head-tube that connects to a profiled top tube and an oversized down-tube for added strength and stiffness. This prototype build is said to be a really light 18.7 pounds! It features the Gate 8 3Sixty Carbon rims and Full Carbon Forks and the frame itself is aluminum. There are no details on the geometry of the bike as of yet but you can tell it's meant for business just by looking at it.

After the track test, there will be a few changes made but the production frame will come with integrated cable routing. The frame will also be coming with top tube and underside external guides on the seat stay to give riders the option of running traditional or hydraulic braking with optimum routing.
Fore more details on the KWO1 Visit Gate8Racing.com