Kuwahara made a limited edition vintage BMX style complete for the recent COMME des GARCONS "Blackmarket" popup shop. The popular popup shop ran from Oct 11th -31st.
The bike has a really old school BMX design with it's 1′ threaded headset, American bottom bracket, super short top tube length and loop tail rear end. The frame also features that classic Kuwahara gusset and Blackmarket branding on it and the forks. The seat looks huge and push way too far forward for any average height adult to feel comfortable on it. You can tell this bike was just setup for casual riding but it did have some Tioga Comp 3's on.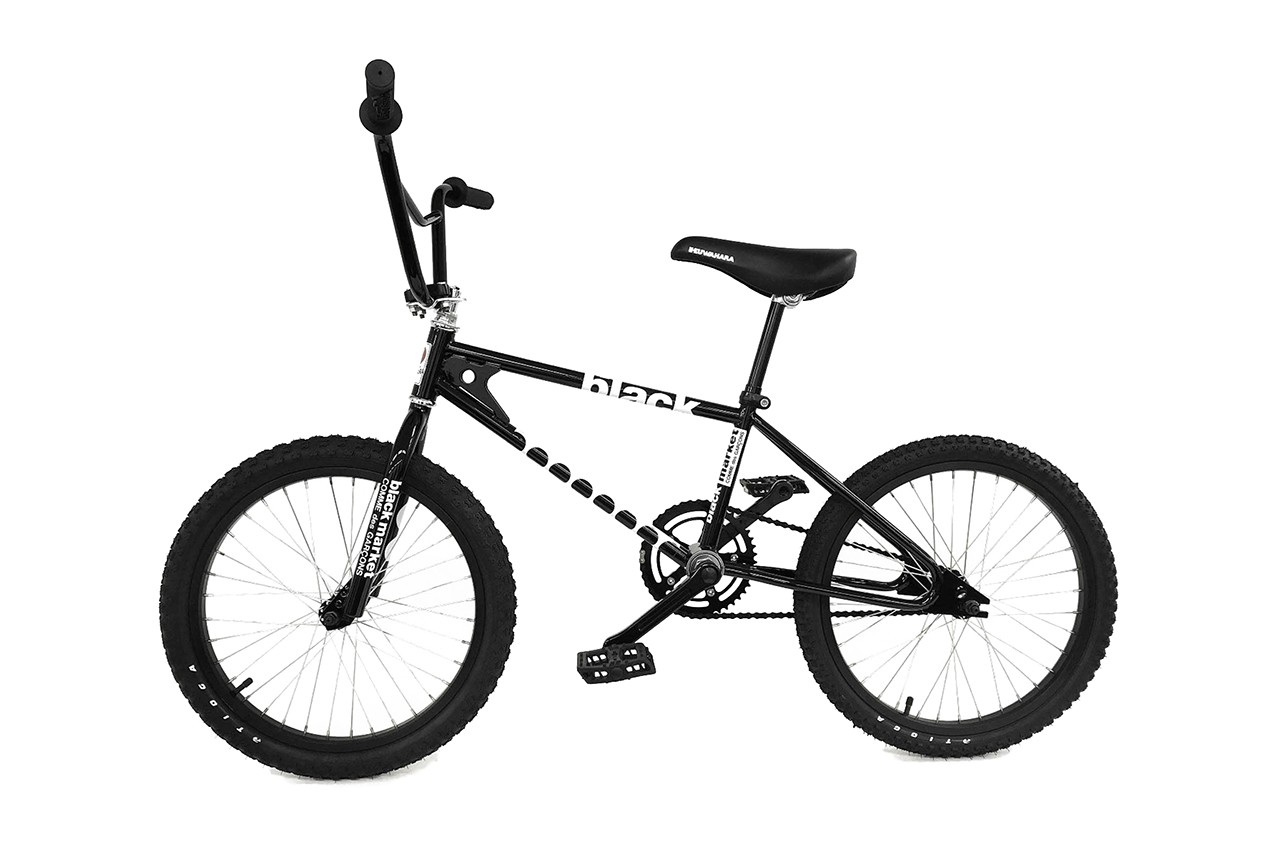 We couldn't find any technical specs on the bike so it's anyone's guess one what material was used to build the frame. But with a price tag of 140,000 Yen ($1293.54usd) it at least better be made from 4130 .
Fun Fact: While we were trying to look up info on this bike we found out that Kuwahara is still making race bikes. Yes the Lachesis lives on, it's just available in Japan only these days. The brand is also making retro BMX completes too.