Michelin tires recently announced that they'll be making a BMX race tire!……Yep you heard it right…..Michelin tires is making a BMX race tire!! The tire is called the Pilot SX and Pilot SX slick. This is BIG!!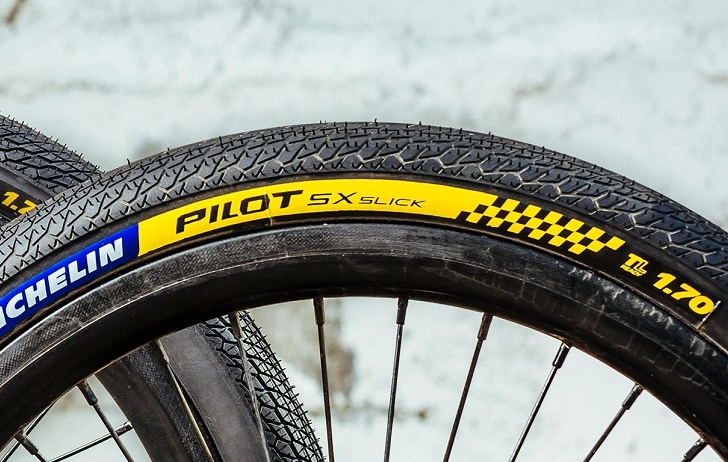 Press Release:
Michelin has launched the Pilot SX and Pilot SX Slick, two new BMX tires in
its Racing Line range, targeted at competitive riders who compete at the
highest levels and riders who want the ultimate performance when riding for
pleasure.


Using competition rubber compounds, sourced from Michelin road bike tires,
the Pilot SX features a tread pattern intended for racing on soft tracks or in
autumn and winter conditions, while the Pilot SX Slick features a marked and
very shallow tread pattern which is suitable for racing on hard tracks, or in
spring and summer conditions. In summary, the Pilot SX Slick offers maximum
race performance while the Pilot SX provides more grip.


Both tires are tubeless ready (TLR) to reduce weight and improve rolling
resistance by around 15 to 25 percent compared to the same tire running with
an inner tube. However, as with all Michelin TLR bicycle tires, the BMX Racing
Line tires can also be used with inner tubes. Both models feature a robust three
layer 60 TPI casing to resist damage, improve durability and cope with tyre
pressures of up to 5 bars.

Available in dealers from April, the Pilot SX and Pilot SX Slick will be
available in 20×1.70 size.

~Michelin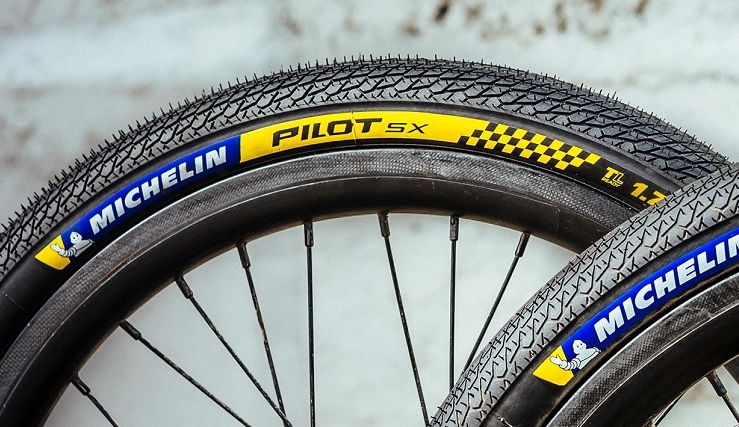 Someone at Michelin must really like action sports. If you remember last year when we found out Etnies collaborated with Michelin on their line of sneakers, now they're making race tires. I'm looking forward to seeing what pro racers trying to capitalize on this potential sponsorship opportunity.