The folks at Huffy Bikes are slowly getting back into BMX racing with their latest Enigma model! Unlike its previous pro level build from the late 90's, this new Enigma is catered to younger, entry level BMX racers. I like the geometry on the this model way better than the old one!
The frame is made from 6061 T-6 aluminum and it also has some hydroforming on the top and down tubes. The frame also featured an integrated headset, euro bottom bracket and V-brake mounts. The rear dropouts look like the standard dropouts you would find on other Entry-Expert frames. Even some pro size frames have drop outs like these. I'm also digging the big, bold "Enigma" branding on the toptube.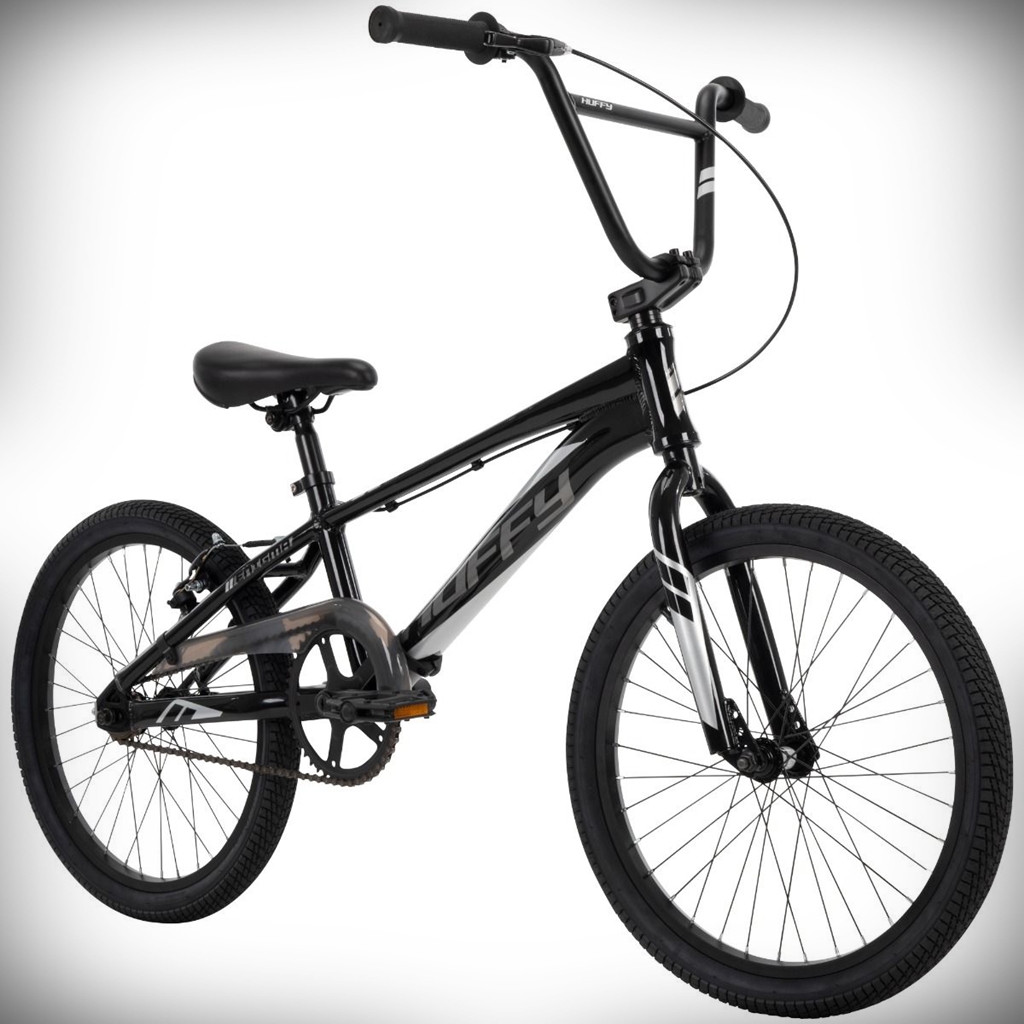 The parts on the Enigma are straight up starter parts but I thought it was cool that they added chain tensioners. This bike is made to upgrade as you advance as a rider. The frame looks good and solid and as you get better you can change the parts. At $249.99 you'll have a lot of money left over to buy all types of high end parts for it.
Specs:
The geometry specs on the Enigma are pretty legit the only issue I have is that they only come in one size. It would be cool if they made one or two bigger sizes for tall riders.
6061 T-6
Top Tube: is 20.5″
Chain Stay: is 14.8
Head Tube Angle: 74°
Seat Tube: 72°
Bottom Bracket Height: 11.4″
1-1/8th Integrated Head Set
Chain Tensioners
V-Brake Mounts
Forks & Bars Are Hi-Ten
Color: Black/Grey or Grey/Black/Yellow
If your on a budget and want to get your kid into BMX racing, this might be the bike the get!!
For more info visit HuffyBikes.com