Just when you thought they couldn't get any better, Supercross BMX comes with superior carbon BMX race frame called the Vision F1! This frame is full of cool features and options. Lets start with the frame. It features a monocoque construction AKA "One-Piece" construction. The frame and fork are each constructed of a uniform piece of high modulus carbon fiber. Torray T1100-KS is used for the frame and T700S Nano Alloy Resin for the Forks. There are no joints, no welds, no bonding areas on this frame and fork!
Every VISION F1 accepts 120mm Disc Brake rotors AND all V-Braking systems. Both mounting systems are fully removable, ensuring proper clearance while producing the cleanest look.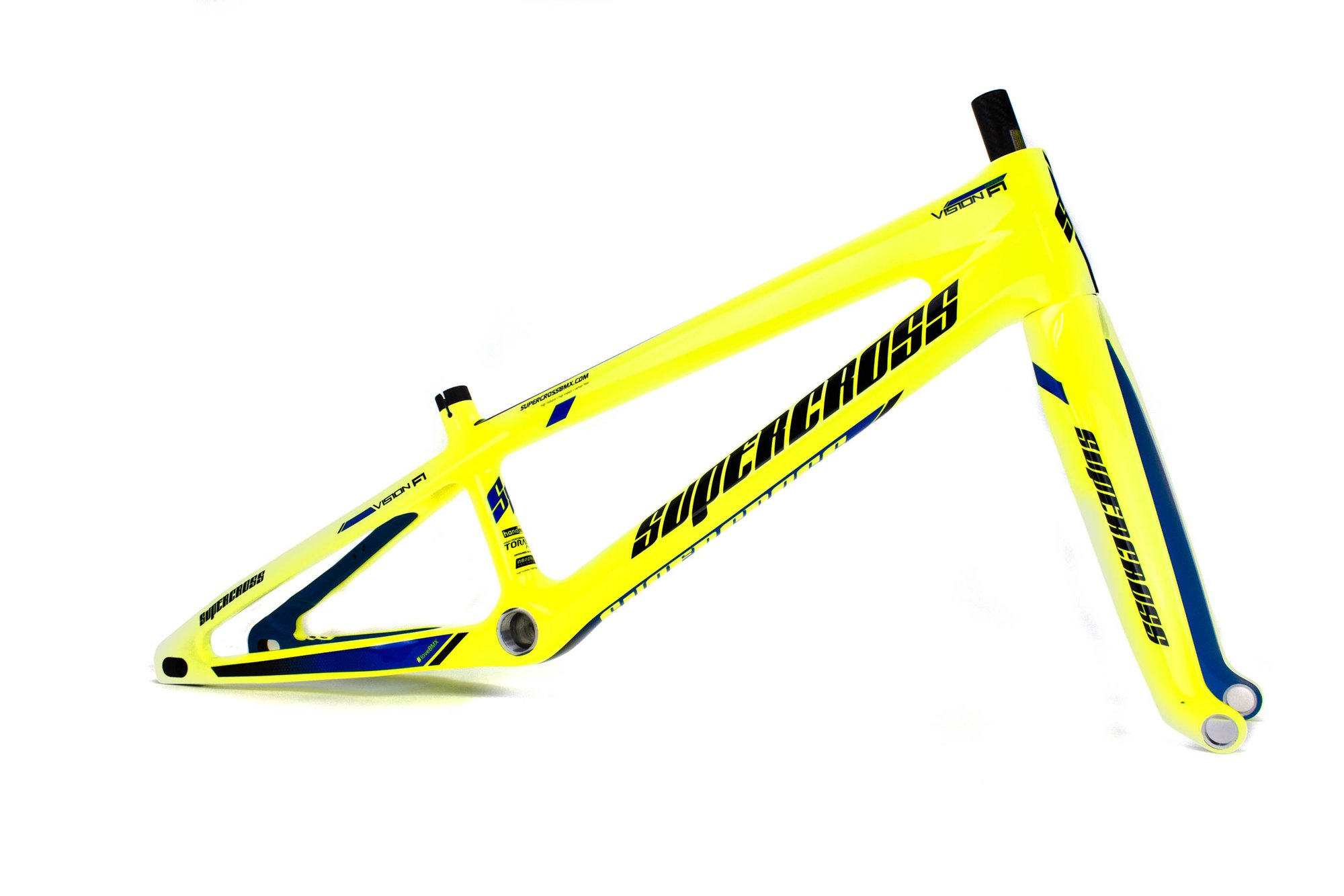 2 Disc Brake Mounts are included with the Chassis Kit. One for all Shimano® Hydraulic Disc Systems utilizing the lower mounting and routing systems ensuring the caliper is protected from damage. The second adapter is for mechanical calipers and uses the upper cable routing. Both systems are fully captive on the axle and locked into the frame. 

~Supercross BMX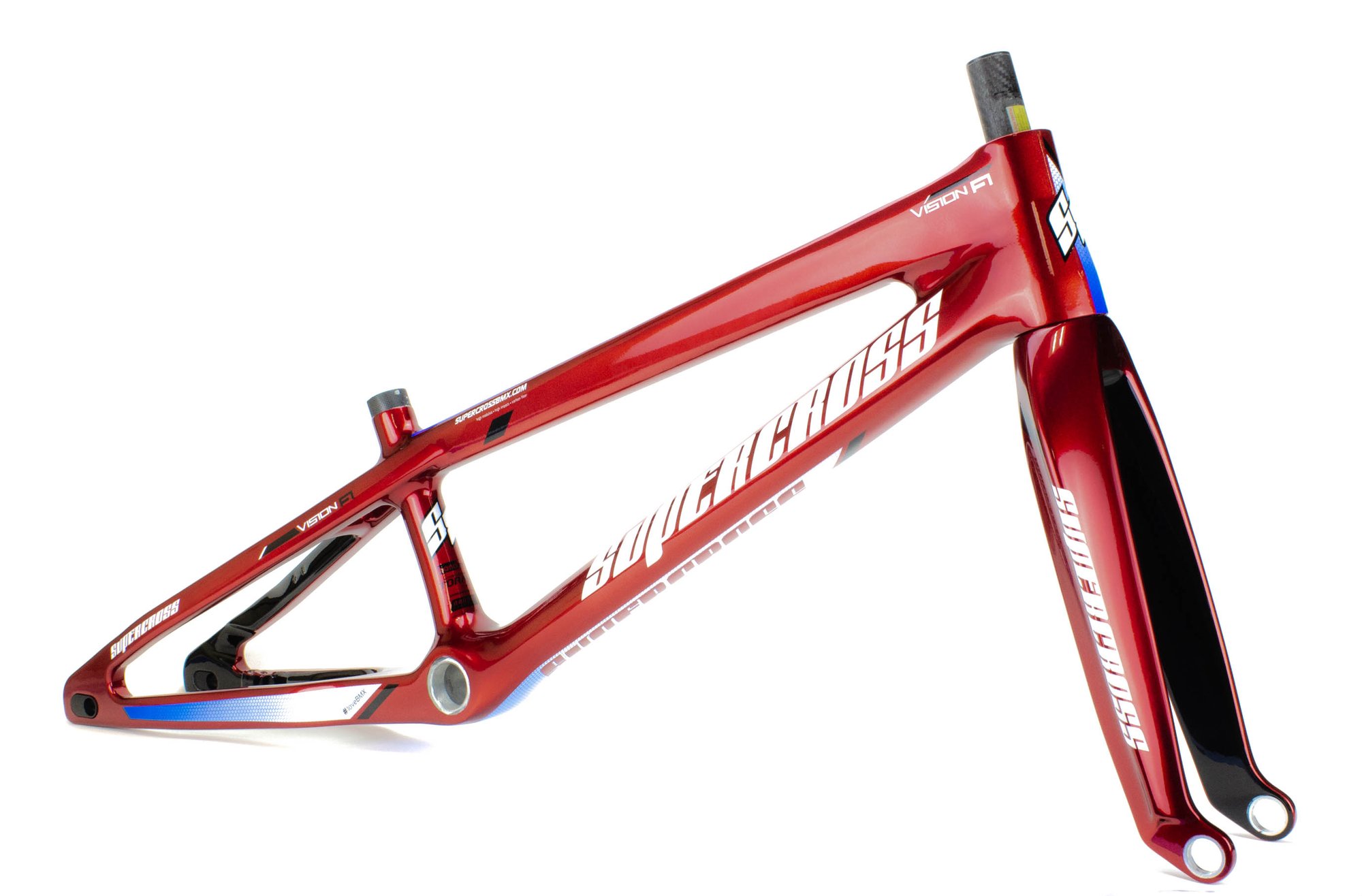 There are so many more features on this frame to drool over. Visit SupercrossBMX.com for more details.