Mongoose Bikes just released their line of 2020 Title Elite Pro completes and and we're super excited about it! The Goose has been killing the game since they revamped the Title in 2018 and started making super affordable but good quality pro size completes. The Title Pro was the go to bike to buy for people looking to get into BMX racing on a budget. Then the introduction of the upgraded Title Pro completes (The Title Elite Pro) came out in 2019. The bike was a hit with it's new color, upgraded frame and parts. By the spring of 2019, you could see the Title bikes at just about every BMX track. Mongoose even signed up Justin Posey as their sponsored Men's Elite Pro rider. So for 2020 Mongoose raised the bar even more with the most advanced Title Pro Elite yet!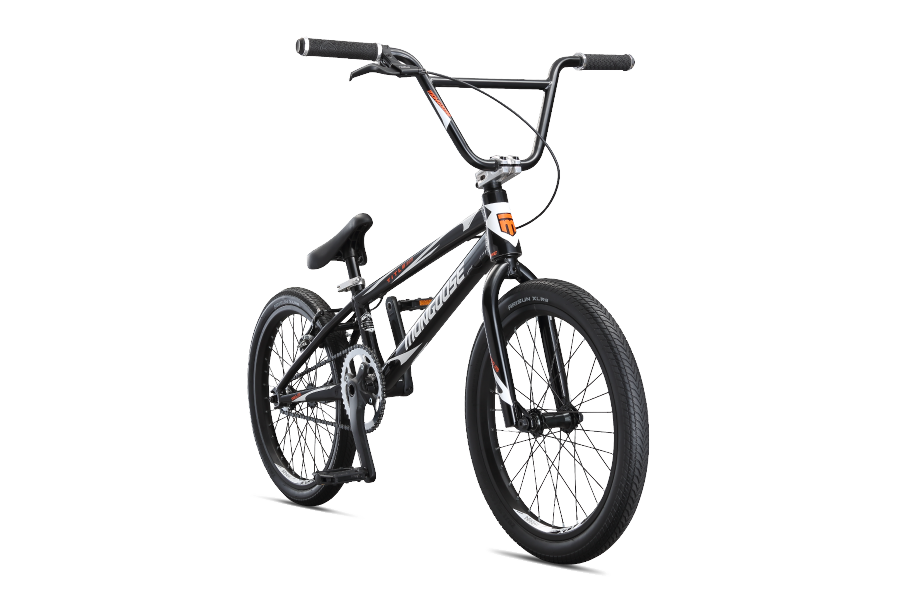 The Frame:
6061 Tectonic T1 biaxial hydroformed and butted aluminum frame with 86mm BB shell, Tapered Headtube(NEW), 3D forged 10mm dropouts and internal cable routing. 21.73″ top tube length and frame weight of 3.3 lbs.(Slightly lighter than last year).
The Drivetrain:
175mm 2-piece 24mm hollow spindle alloy cranks with a 44T alloy chainring and BB86 press-fit sealed bottom bracket.
The Wheels:
Arisun XLR8 20″ x 1.95″/1.75″ race tires mounted on Xposure double wall rims with 10mm hollow axle sealed front hub and 16T cog sealed bearing cassette rear hub.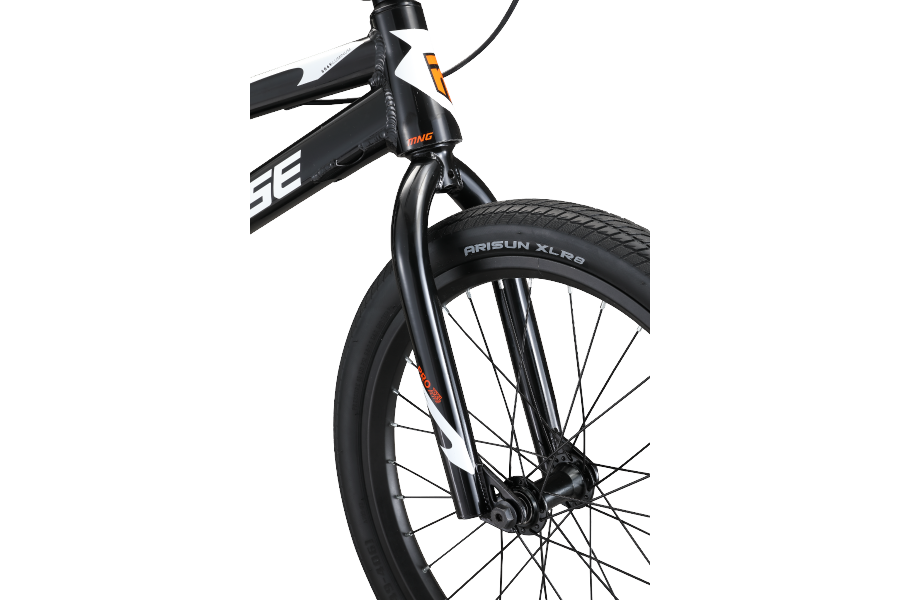 The Front End:
4130 chromoly handlebar (8.5″), chromoly fork, 50mm stem and sealed bearing headset.
Black, white and a little orange is the color scheme of choice for the 2020 Title Elite Pro completes. This bike looks like it means business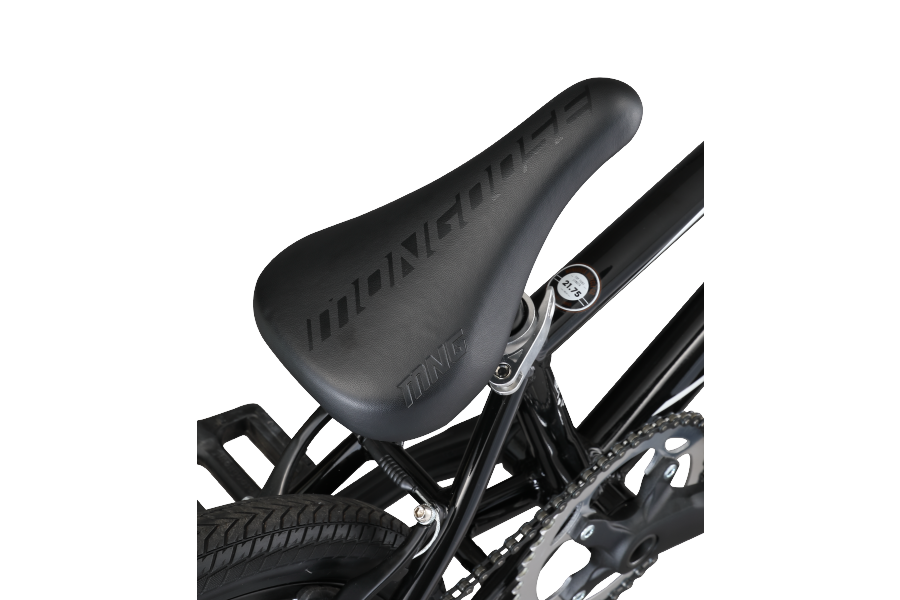 Frame Only Options? Oh Yeah!!
2020 will also be the first time that the Title Elite Pro will be available as frame only. Just Posey announced it in a preview video for the frame last month. Hopefully the frames will come in a few more pro size options. We love the "short" rear end which is 14.33″ but a lot of pros, experts and taller riders are favoring the long rear end lengths which are pretty common on today's race frames.
Sizes:
The 2020 Title Elite Pro is available in 4 sizes; Pro, Pro XL, Pro XXL and cruiser. All the other sizes from micro to expert are available on the Title model. So just to make it clear, Mongoose offers two different pro models, The Title ELITE Pro and the Title Pro
The Price:
Now With a new tapered head set, better parts and a pesky tariff battle going on, the price of the 2020 Title Pro Elite's have gone up in price to $529.99. It's still a great price in comparison to other pro level completes. If that price is too steep, Mongoose got you covered with the 2020 Title Pro at $319.99. Amazon is the place to go to get your hands on one of these bikes. No news on when the frames will be available.
For more details visit Mongoose.com